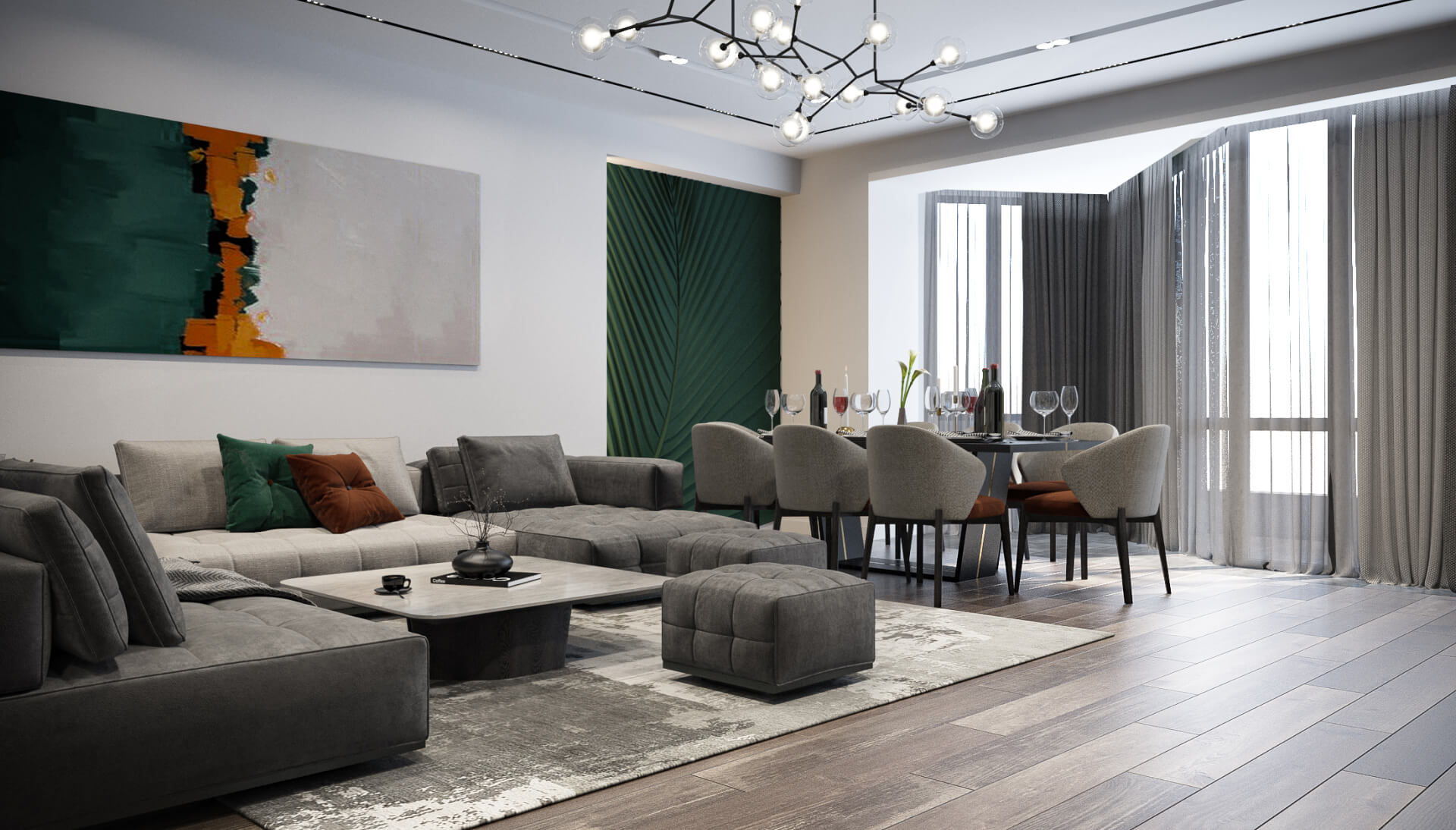 Apartment #39
Location: Yerevan, Armenia
Year: 2020
Stage: Comleted
Category: Apartment
Modern, sensational, and comfortable - three words that perfectly define apartment #39.
Our clients gave a preference to the modern style. Apart from that, they had a special request - to establish comfort through the usage of elements of nature. Due to the request, we implemented elements of nature by using basil green 3D panels and the depiction of leaves on them.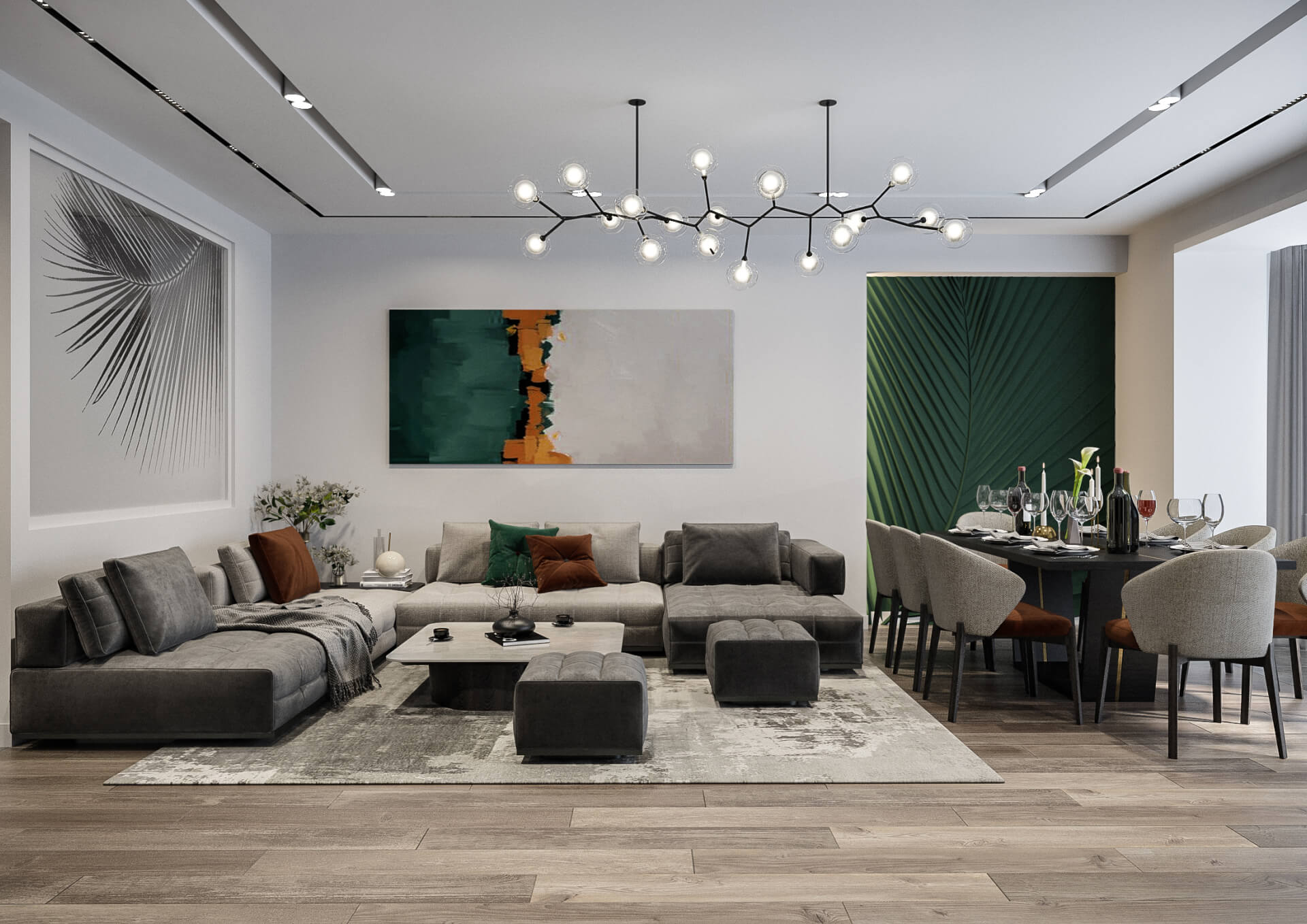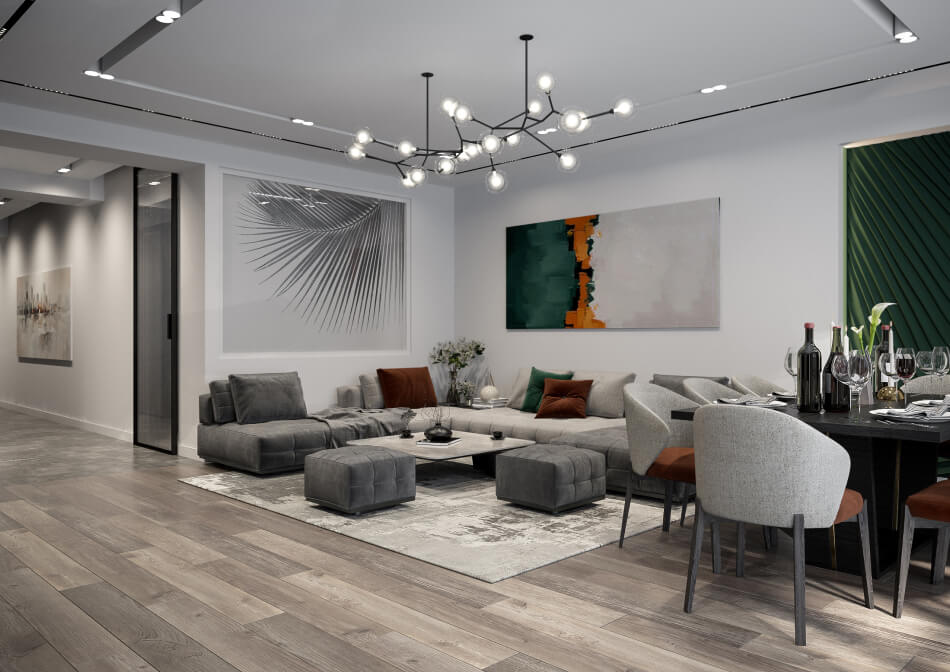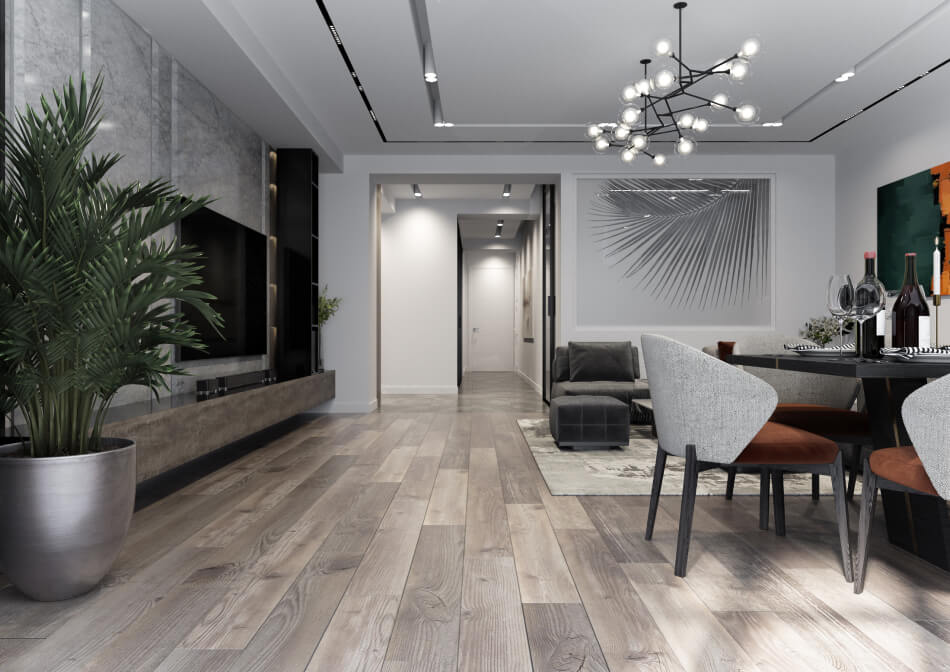 From the chairs to the sofa, we picked every single texture and material to establish comfort.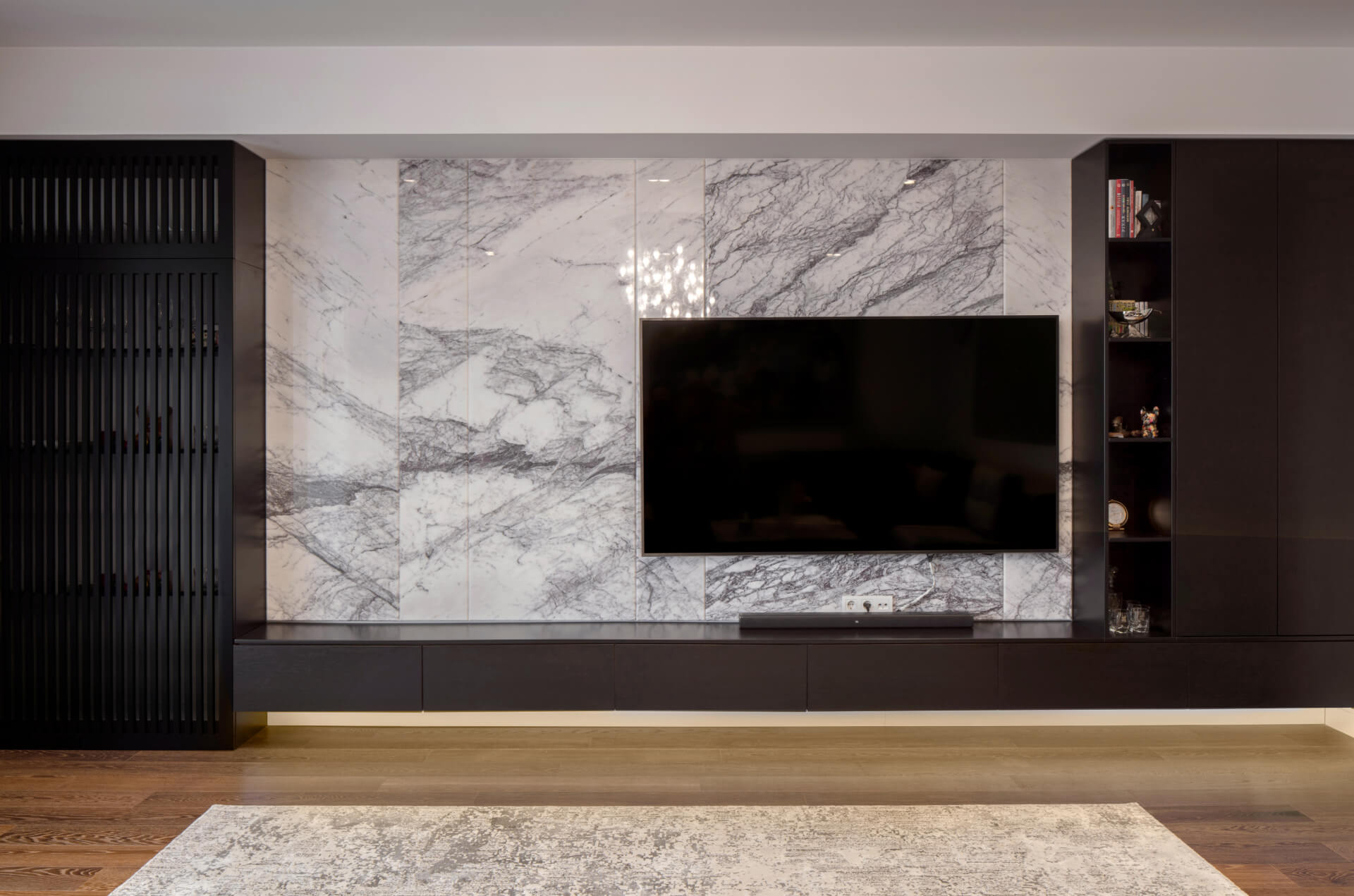 BEFORE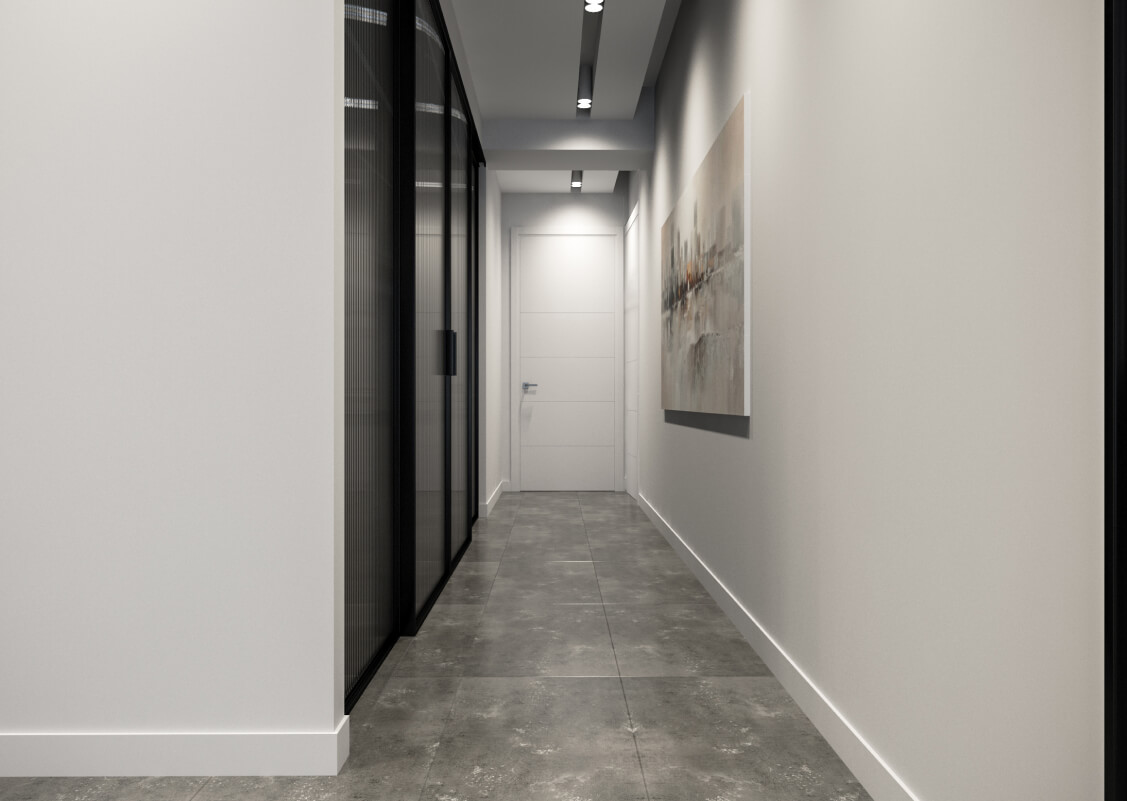 AFTER
When it came to the kitchen, we offered a minimalist design. We combined white and "ocean-inspired" color to establish a solid connection with nature overall.
BEFORE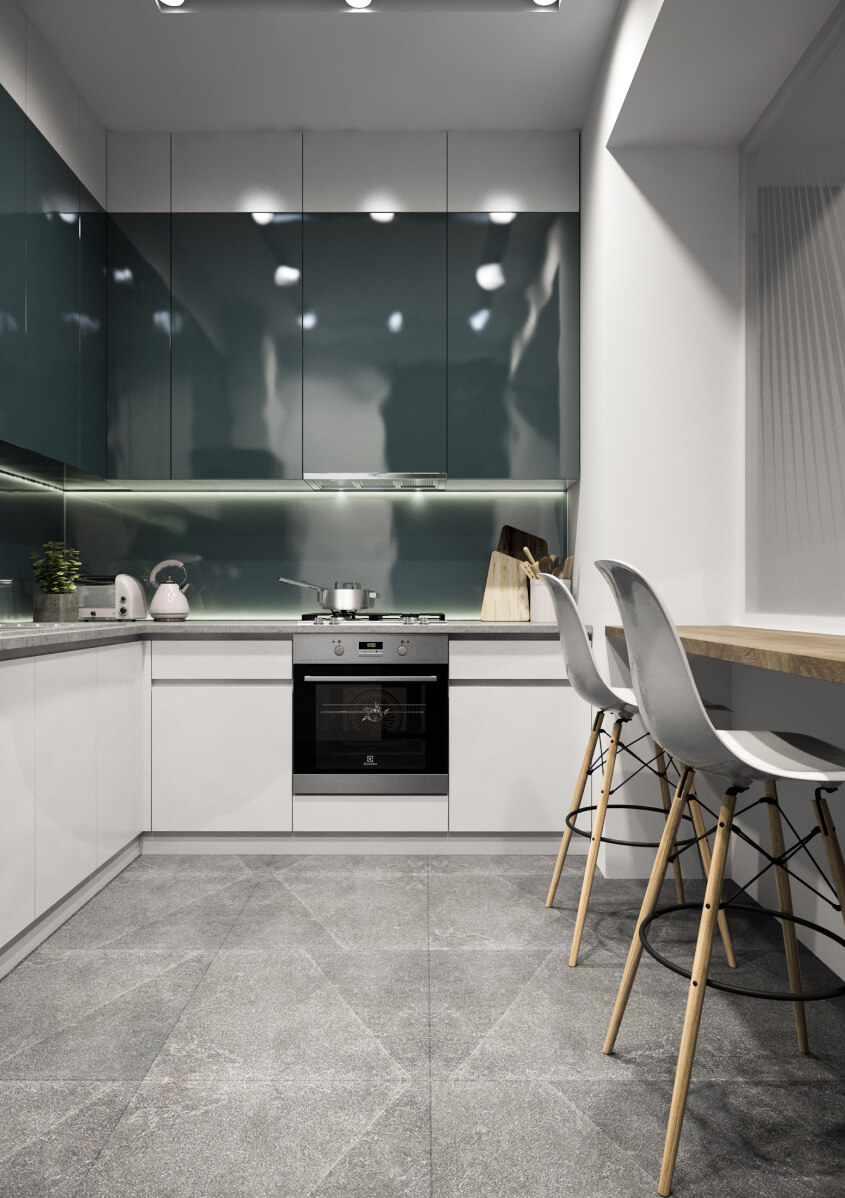 AFTER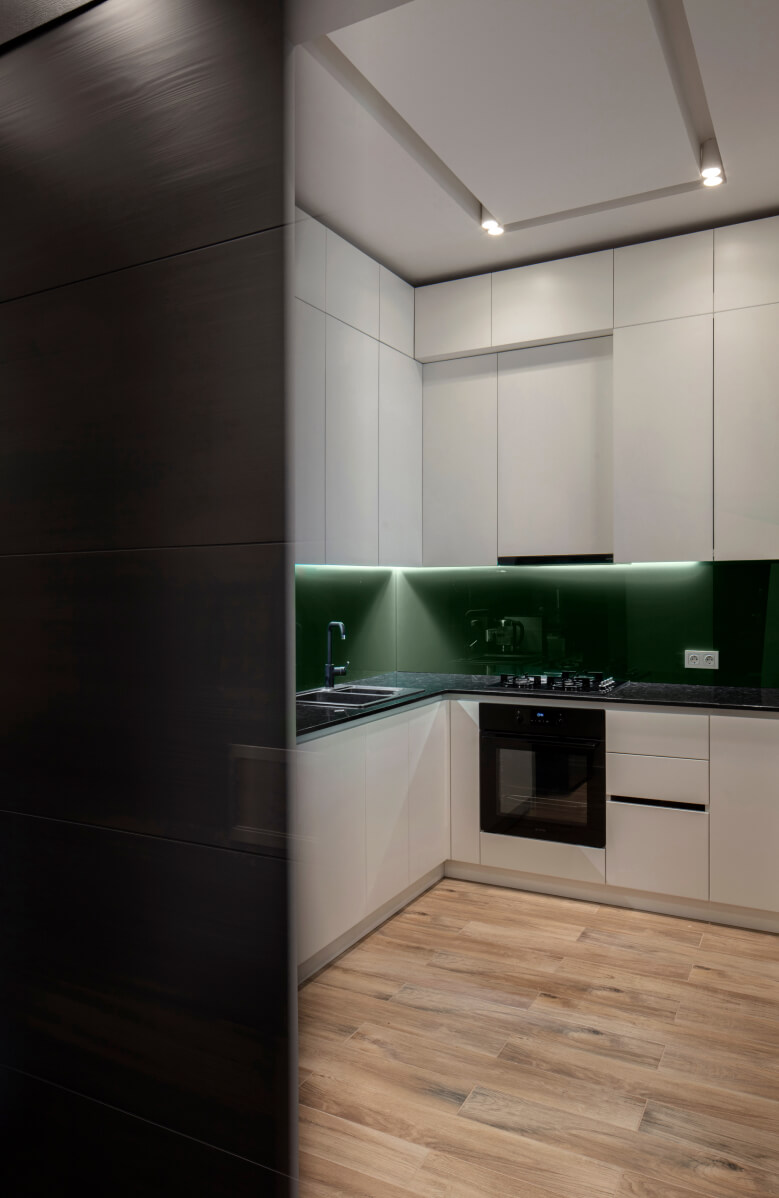 With the same principle, we designed the bedroom. Green wall decors with the depiction of leaves and the mixture of grey and wood elements perfectly convey the bedroom's comfort vibes.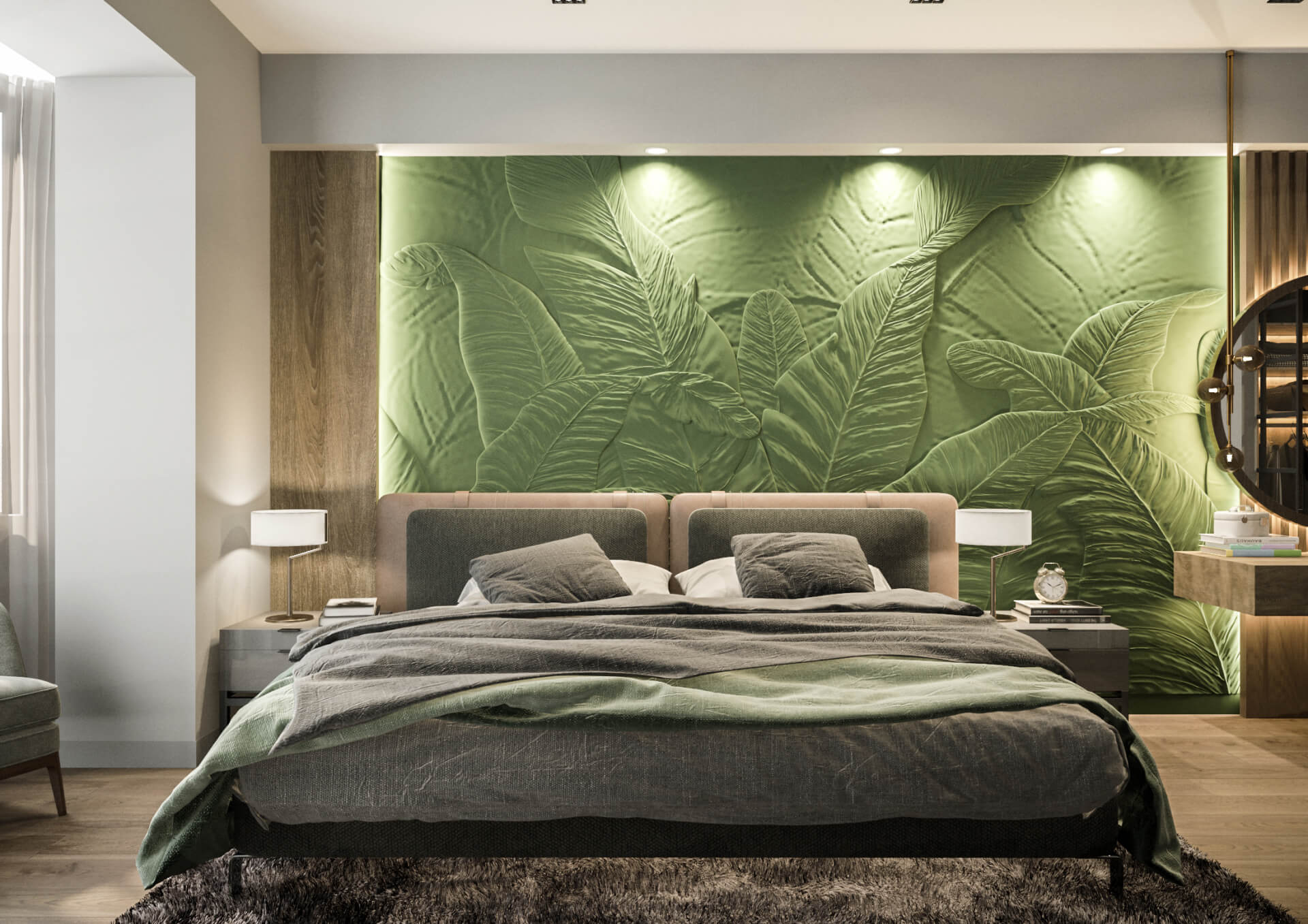 BEFORE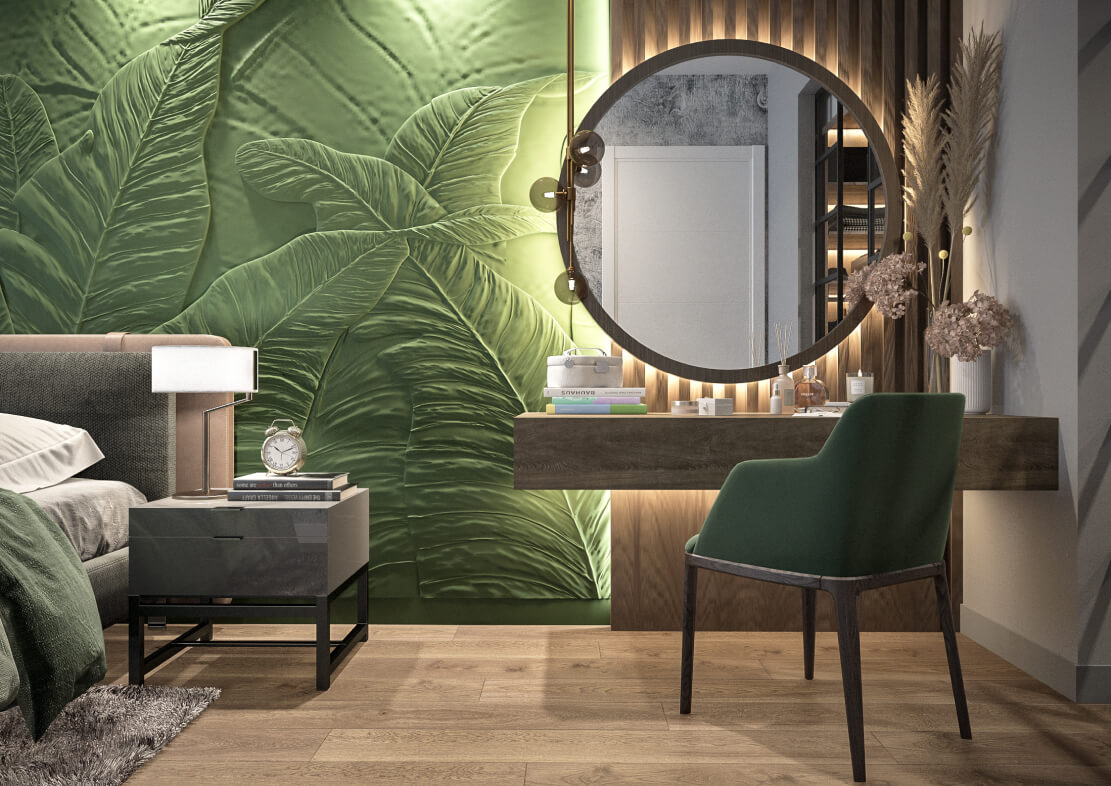 AFTER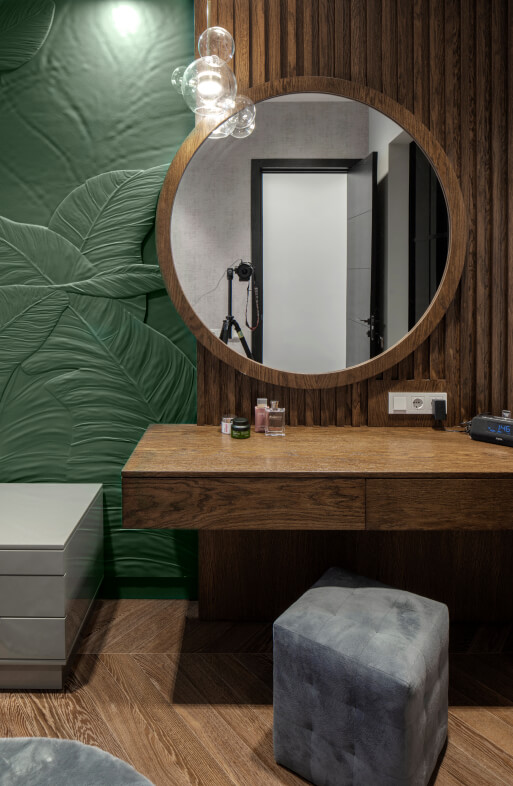 The bathroom design is a perfect representation of natural element usage: wood elements, grass cover, and grey tiles carry the atmosphere of the forest.