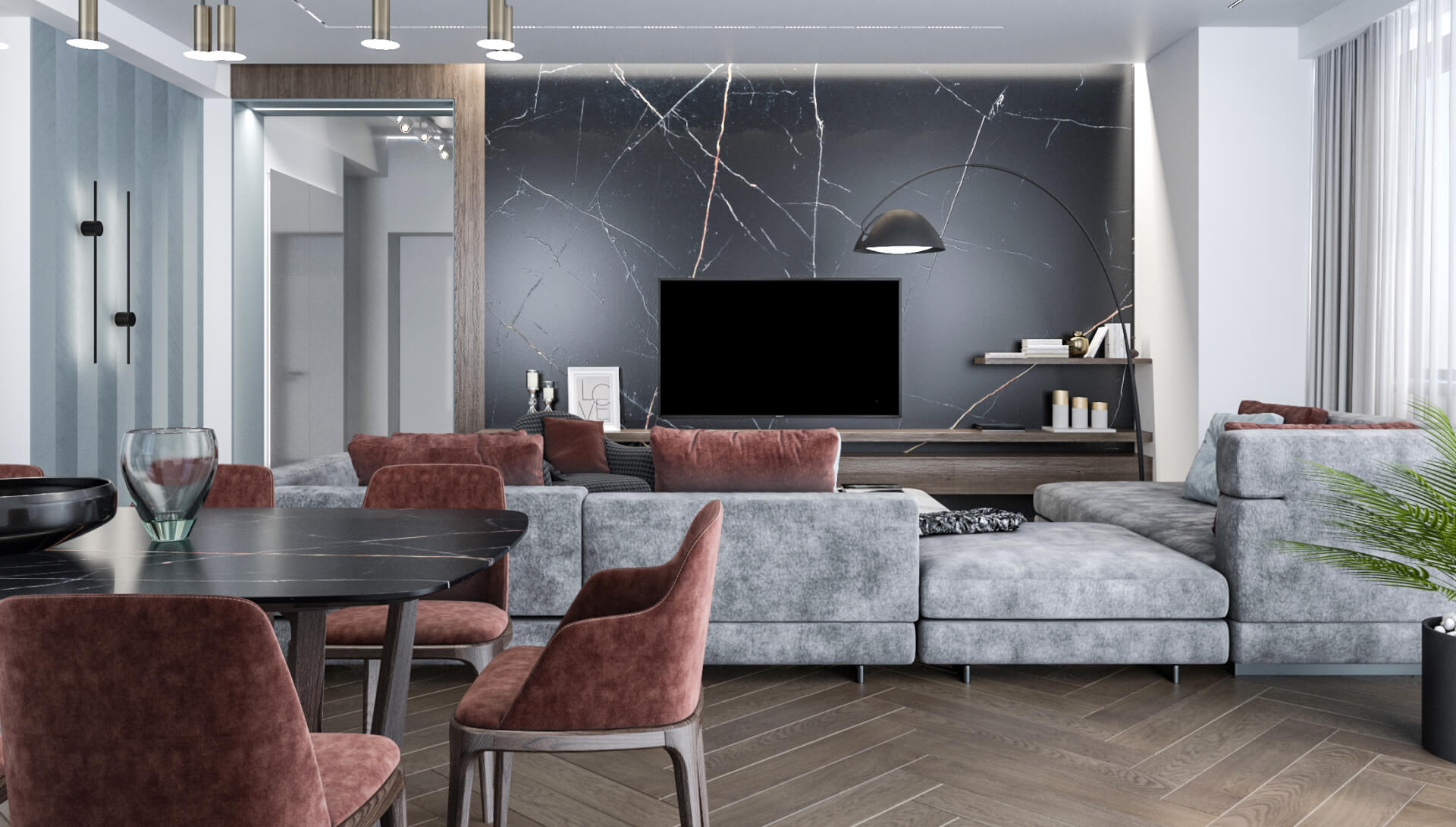 THE BLACK MARBLE FLAT
Location: Yerevan, Armenia
Year: 2020
Stage: Comleted
Category: Apartment
A clash of classic and modern, 2018 edition.
PROCESS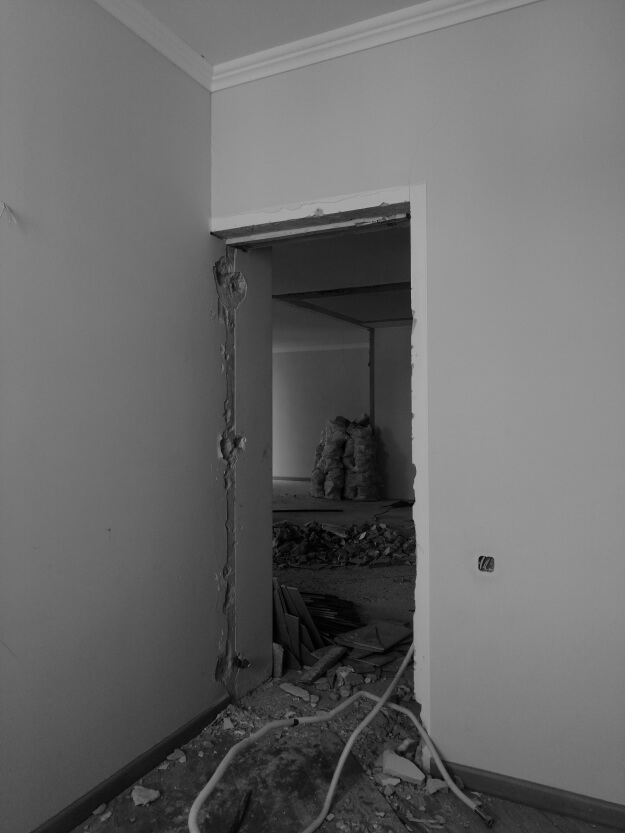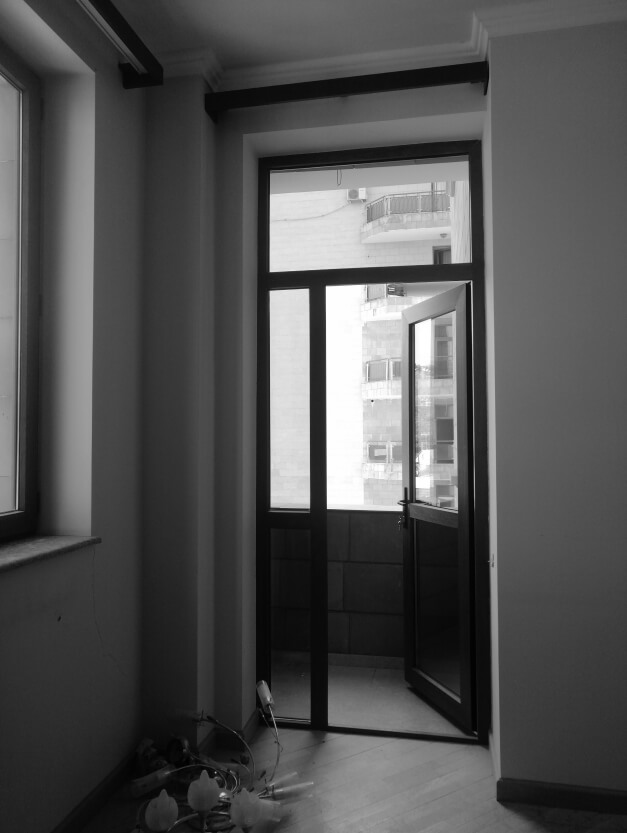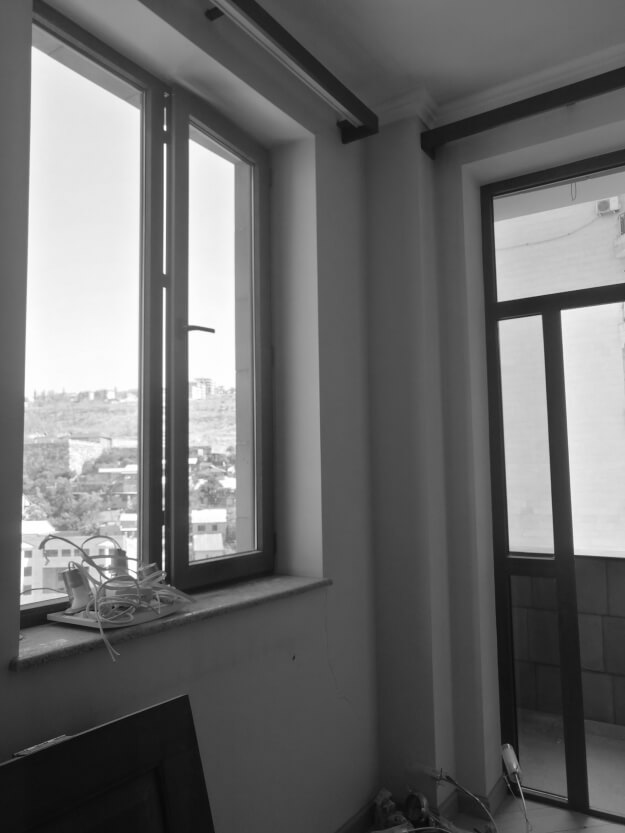 Let's start from the living-room. This apartment is all about style and comfort. A big piece of the marble wall, greyish colors, and decorative lights say it all. The huge sofa located right in the center of the room is the embodiment of comfort.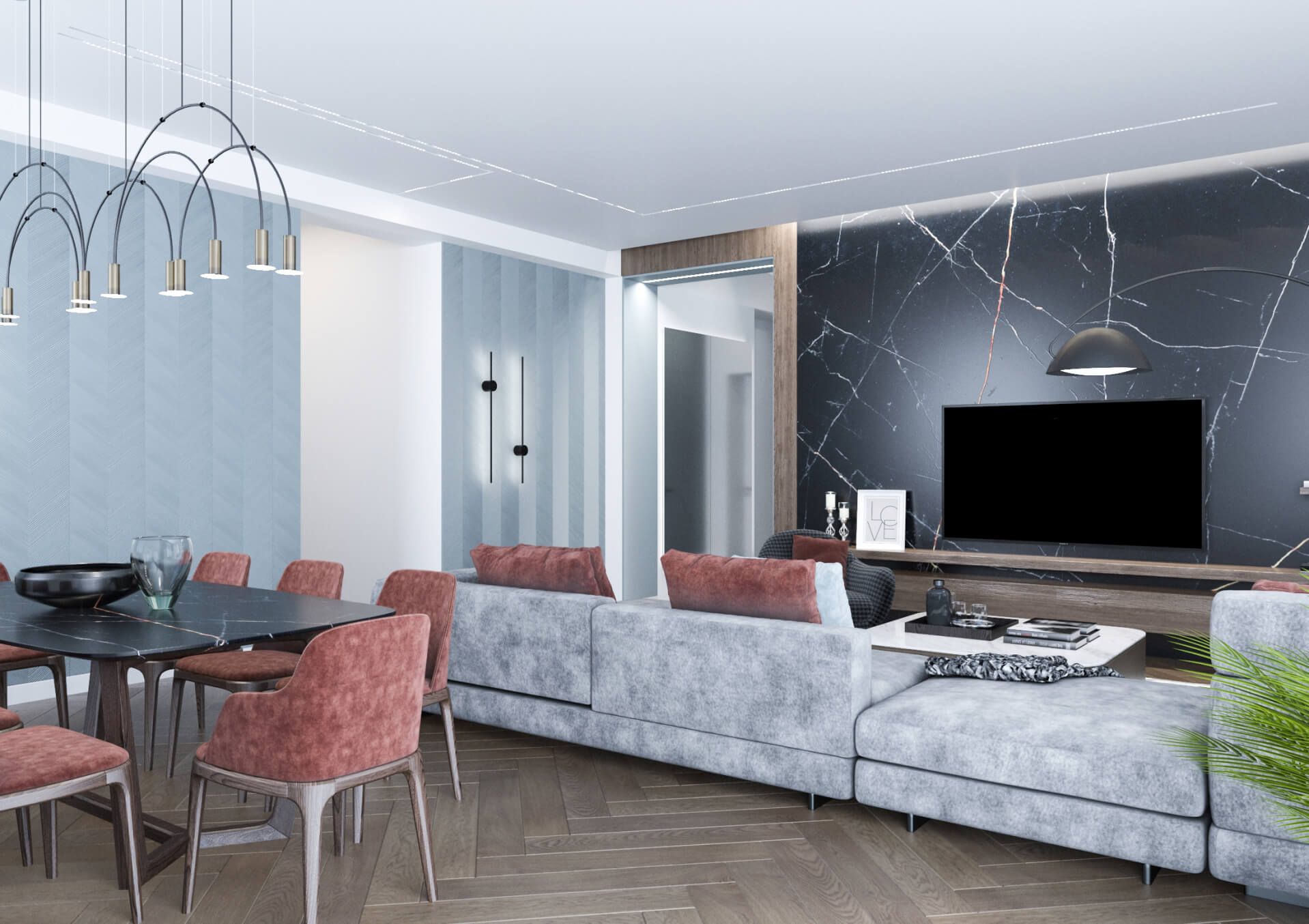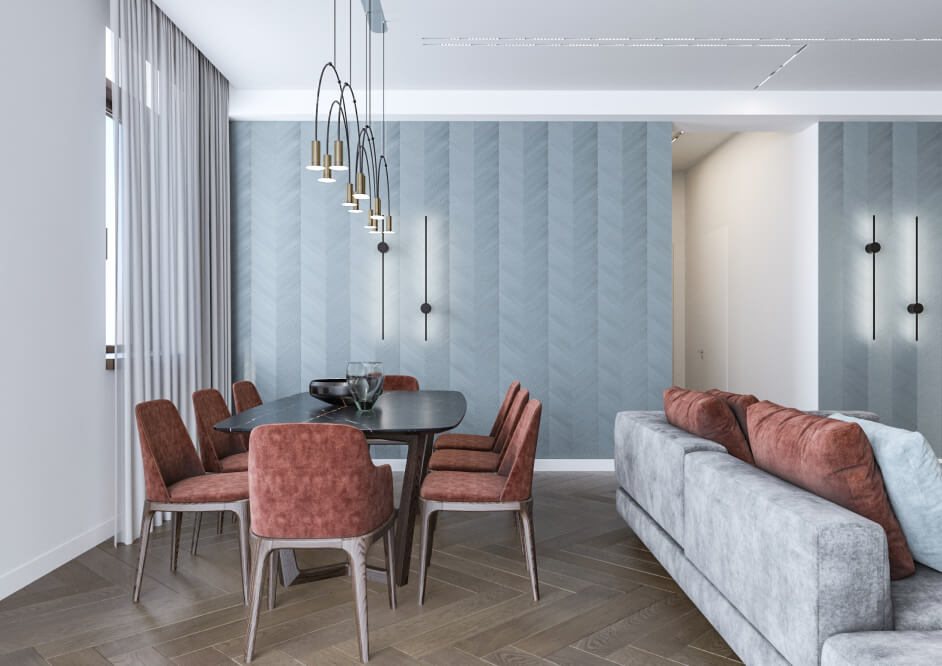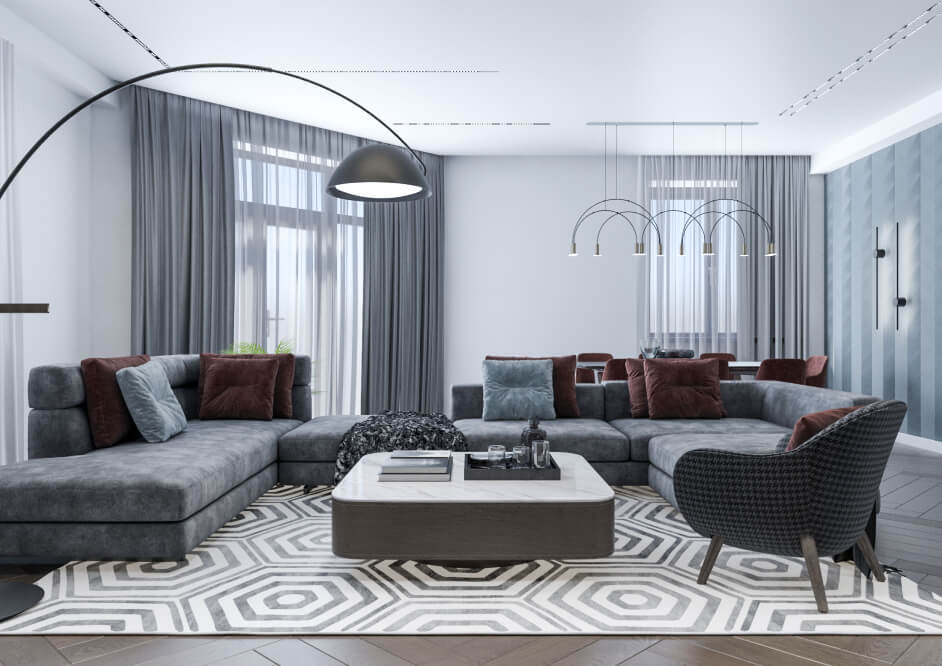 The apartment's overall colors are calm, with a little accent on the bordeaux chairs and the dark marble wall.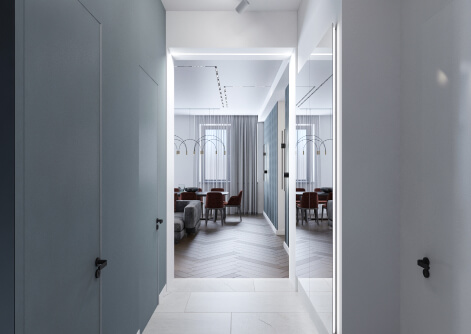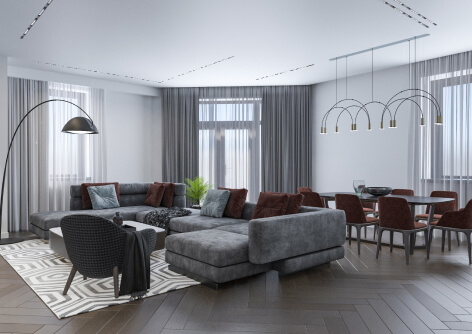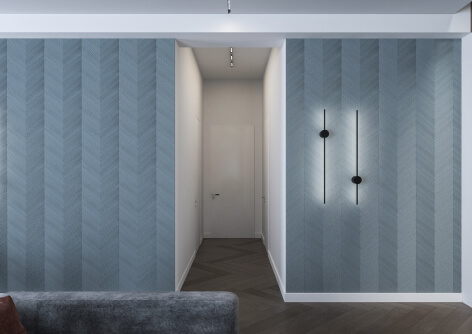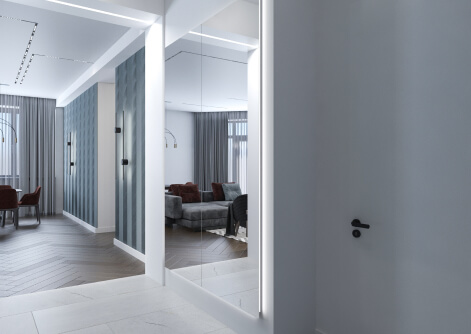 The bedroom is a representation of high style and class. The client's preference was to use a marble wall in the room as well and a mixture of wood and black colors. Additionally, a stylish wardrobe was designed for this room, as well.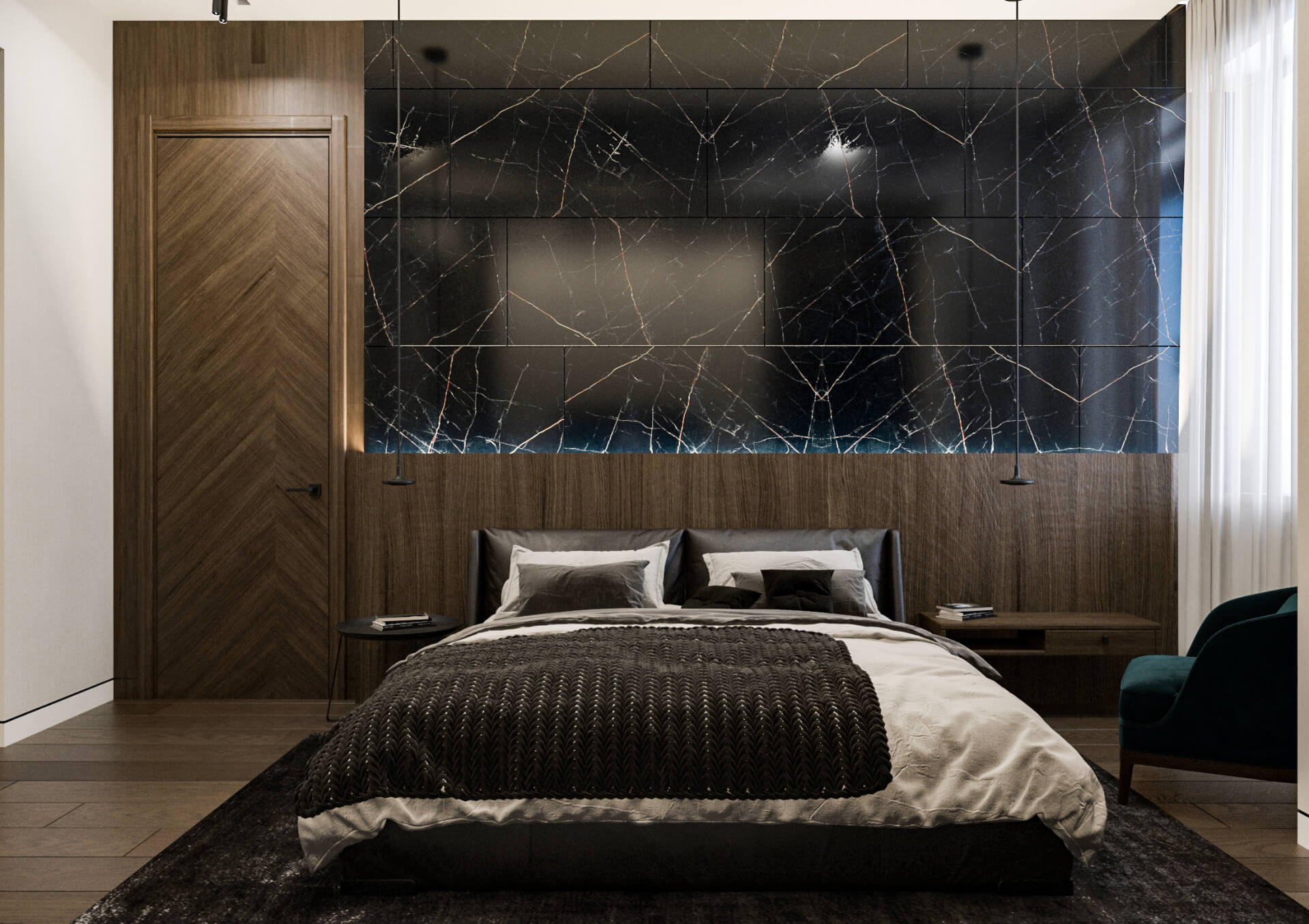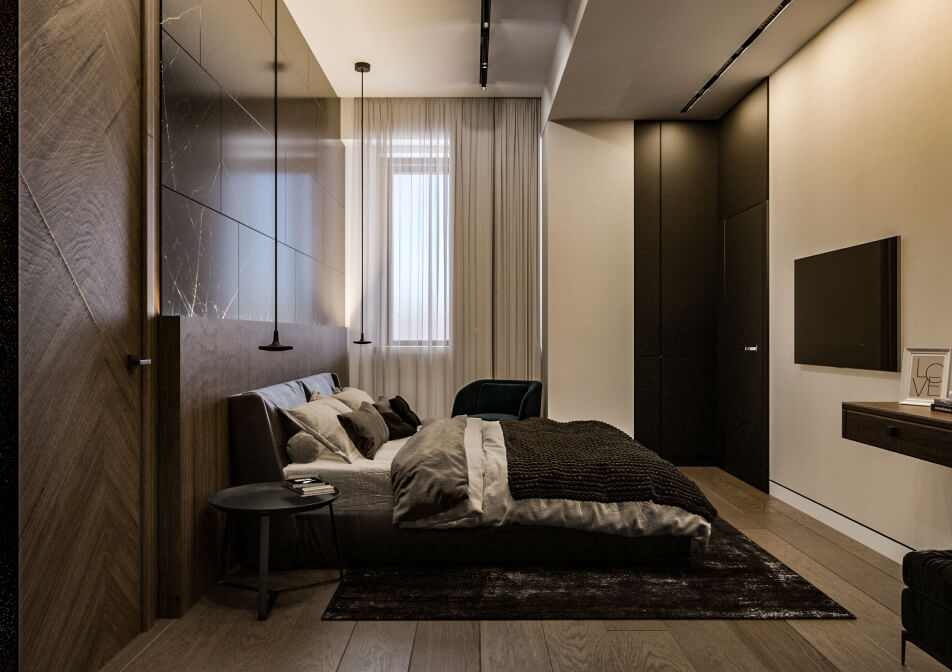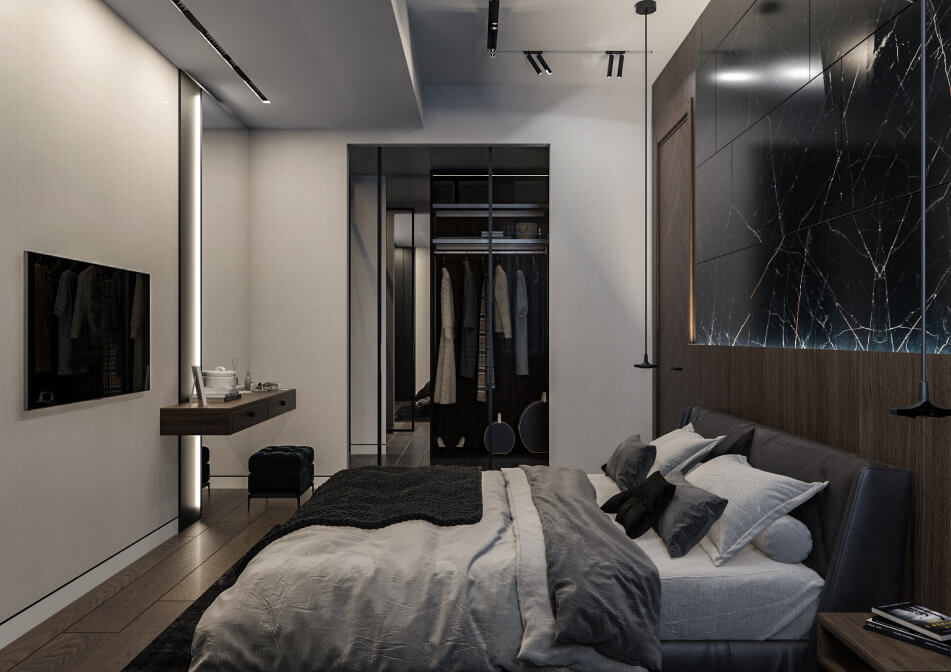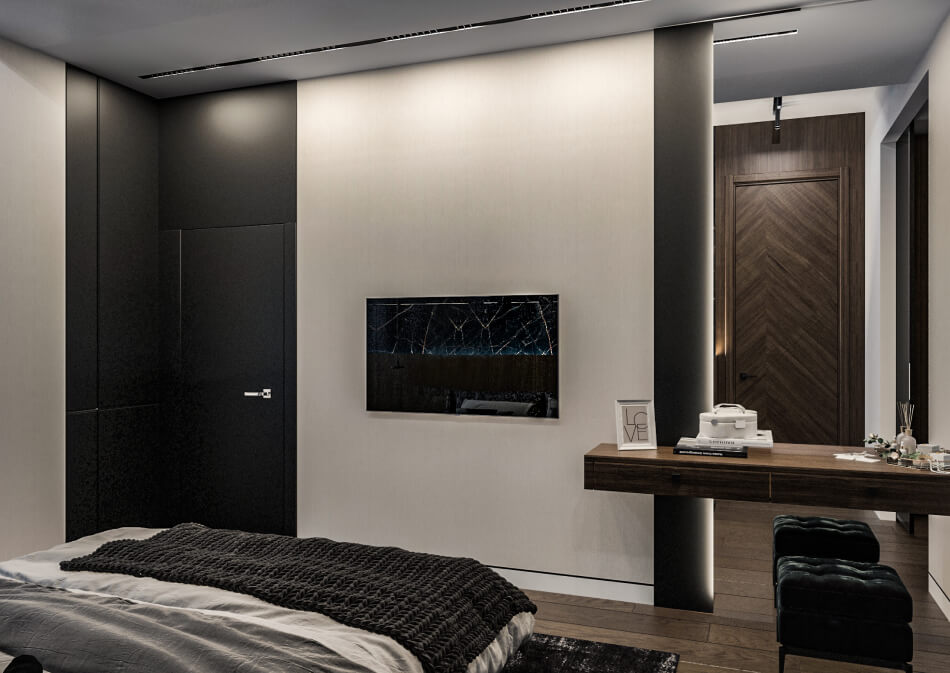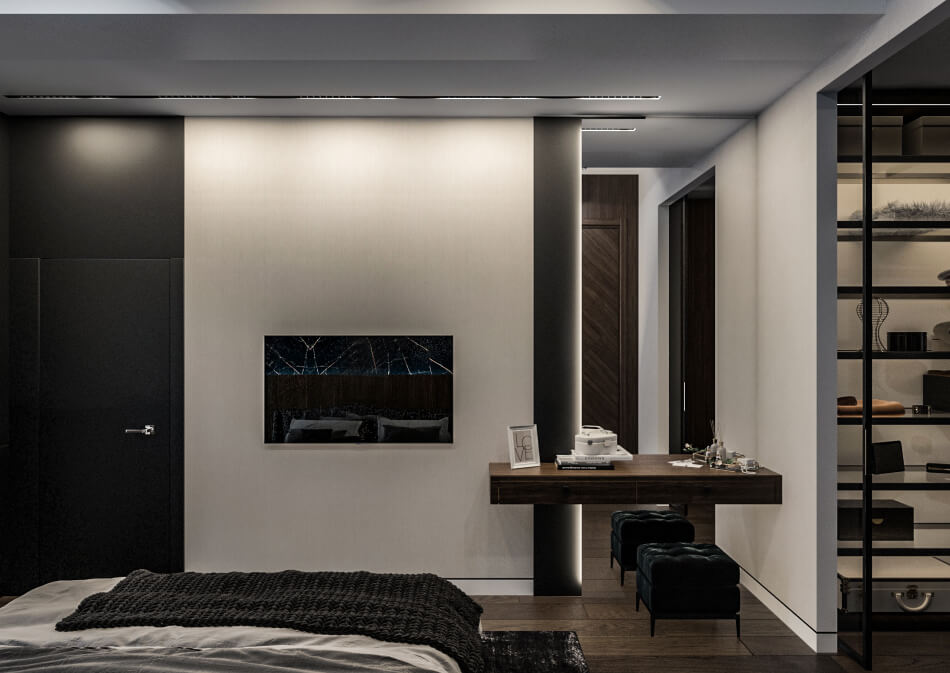 The closet is designed to perfectly complement the bedroom. It is rather small, yet very convenient: just enough to pick the look of the day.