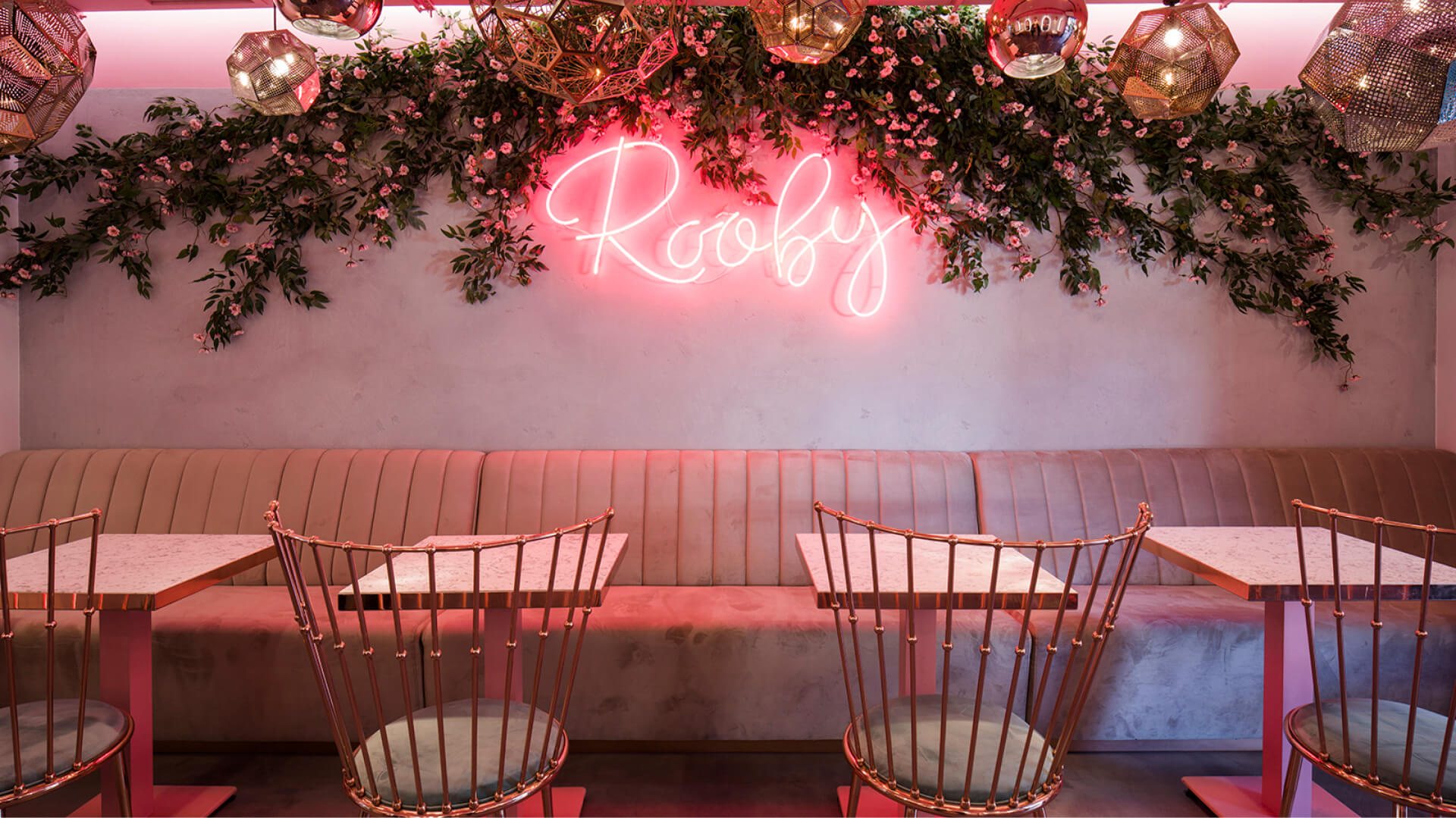 ROOBY FANCY CAFE
Location: Yerevan, Armenia
Year: 2019
Stage: Comleted
Category: Cafe
Category: Famille Group
Rooby is a fancy and chic kitchen cafe in the heart of Yerevan - Cascade. Being the concentration of saturated pink, superior cuisine, and delightful service, Rooby is a real masterpiece.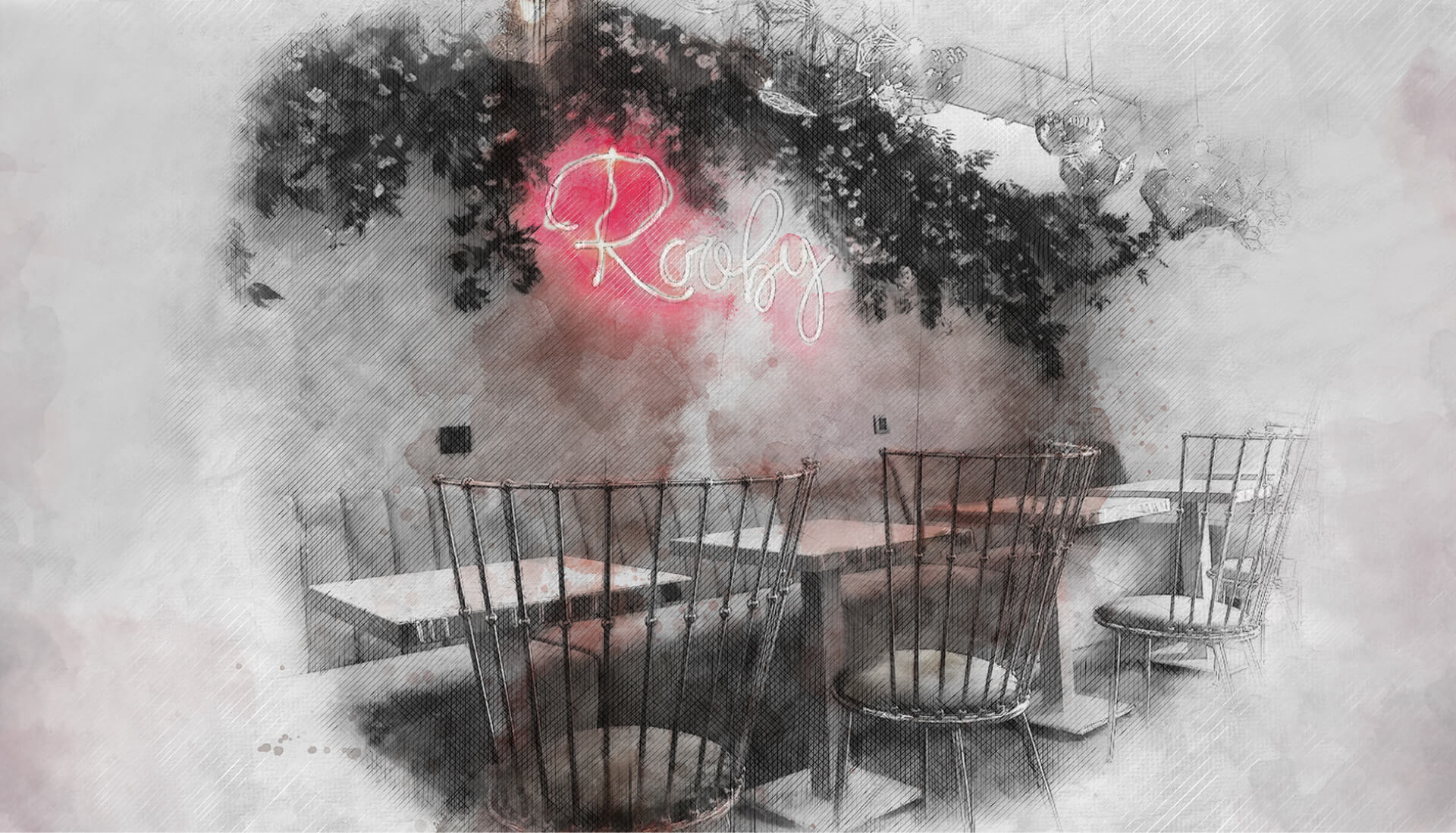 The secret behind this fancy place is simple: colors, elements, shapes, and emotions. We took the best out of the cold white and fancy pink for its interior design: marble tables, pink chairs, neon lights, and tropic green elements. In addition to the chic design, tropic green features give a fresh vibe to the place as a whole.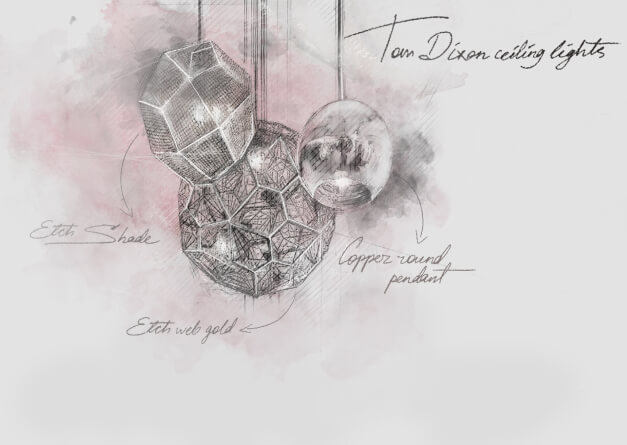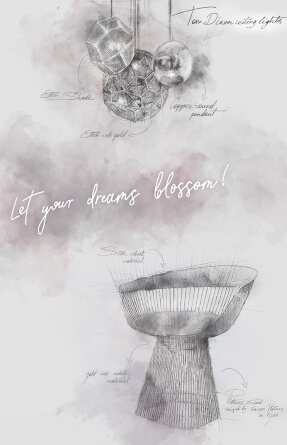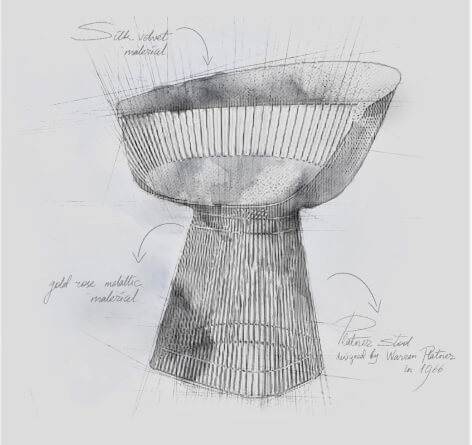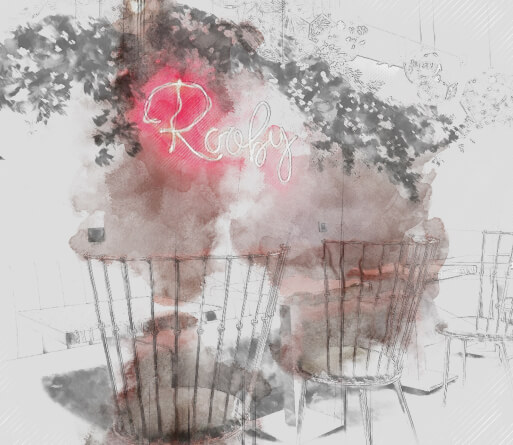 The cafe has two main areas: the indoor spot and the outdoor. Our concentration was to create a space for the outdoor place, where the customers can feel relaxed and meet new people. The outdoor's key element is tables: those located close to each other, and those separated a little.
We highlighted the neon "Rooby" sign in the indoor area, surrounded by a plant composition. Almost every customer's attention is attached to the sign, and most of them take a photo under it!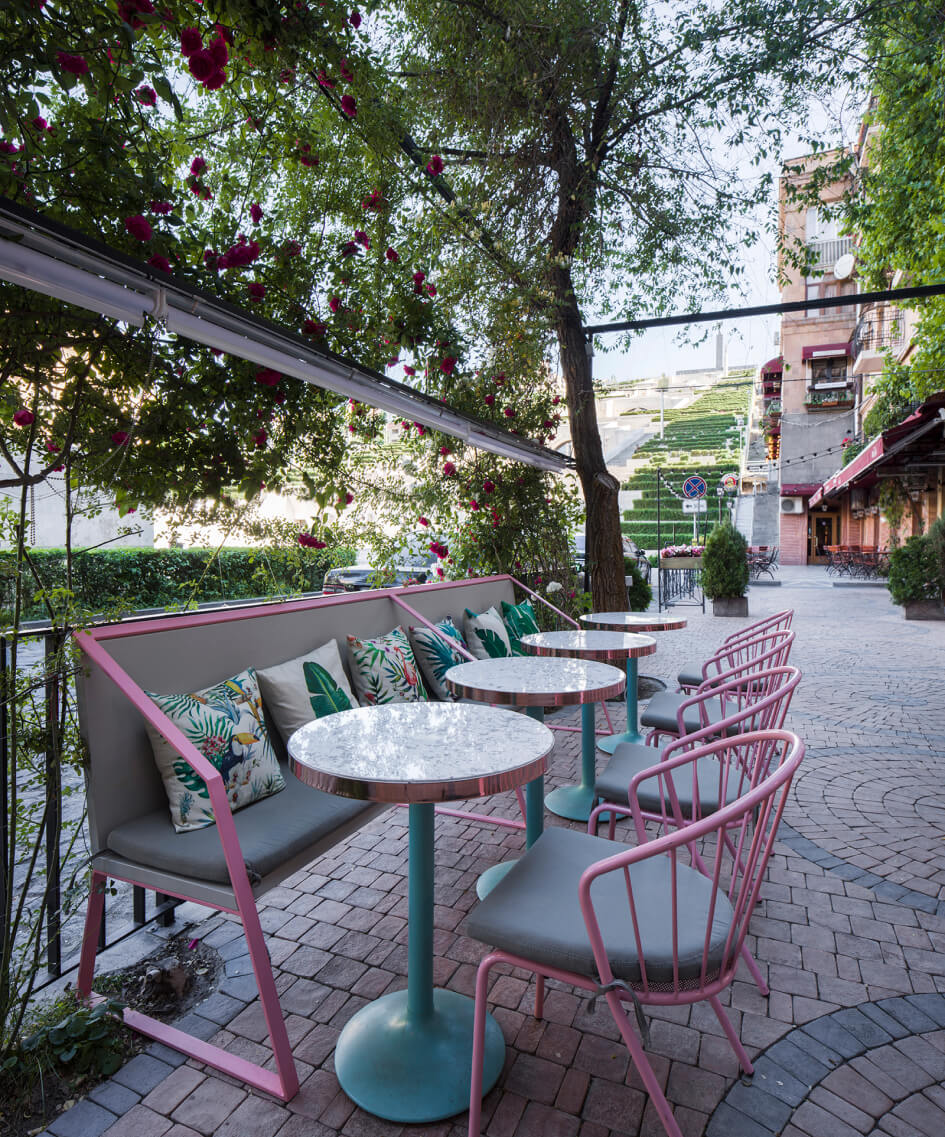 Enough of words! Let's look at some photos.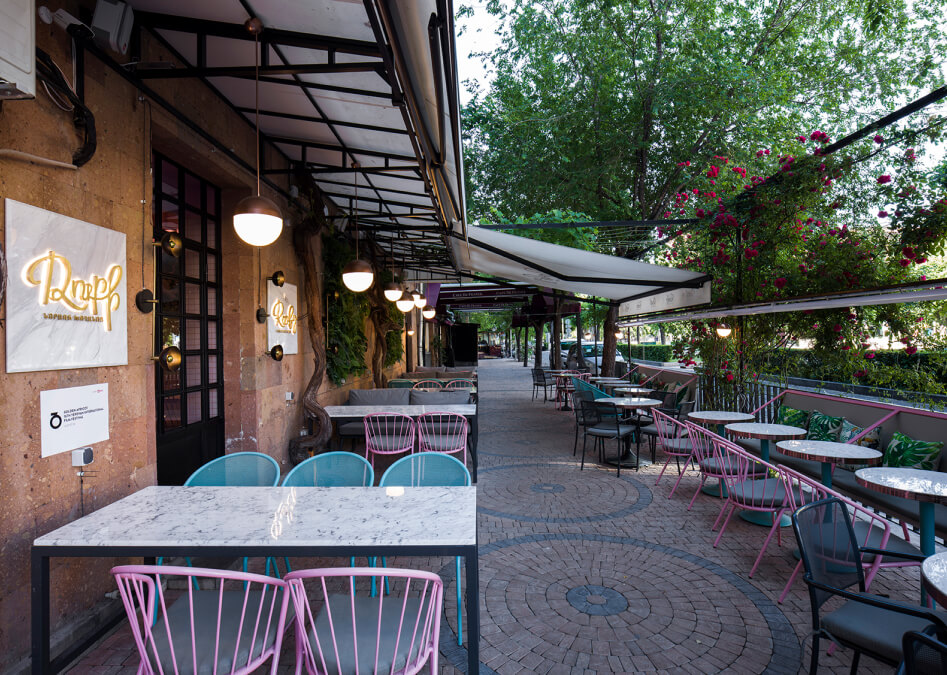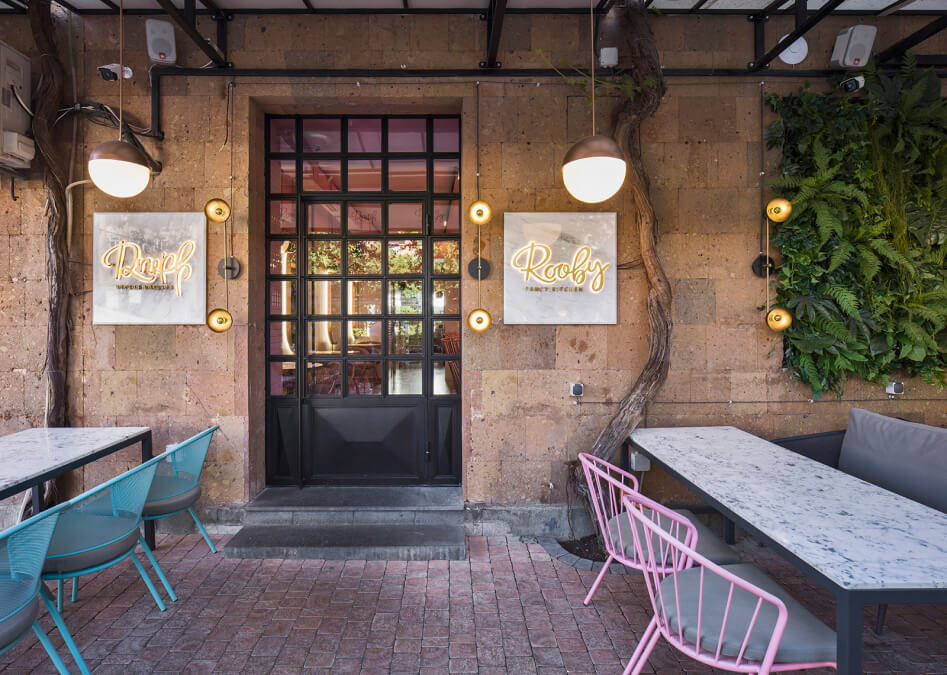 Marble tables and cozy chairs add elegance and taste.
Neon sign surrounded by tropical plants that create the "wow" effect.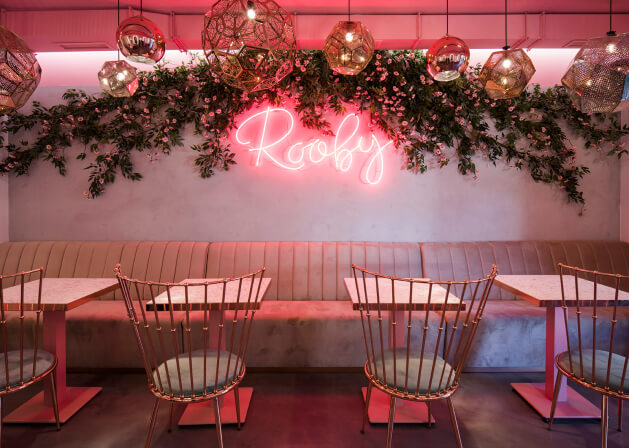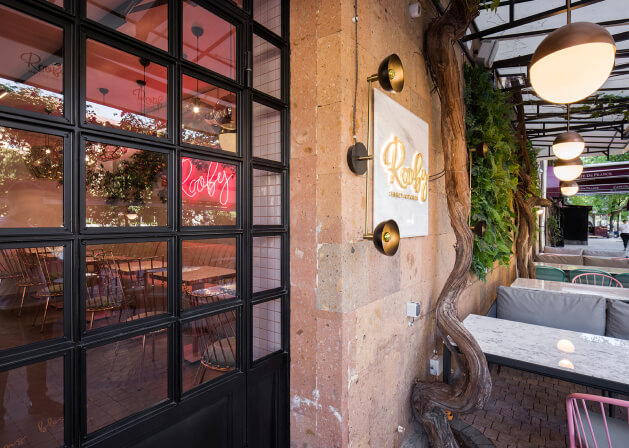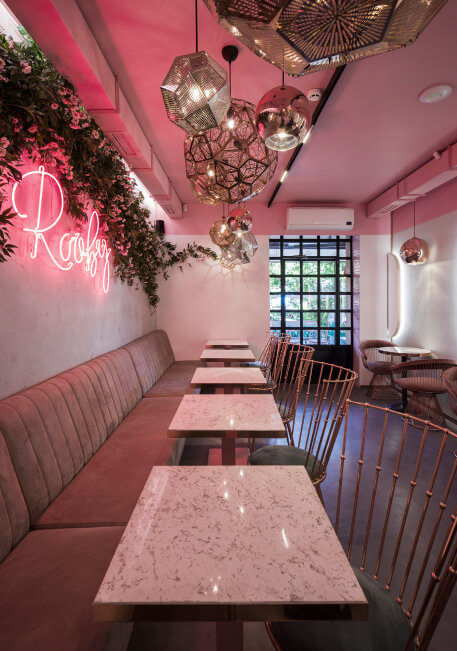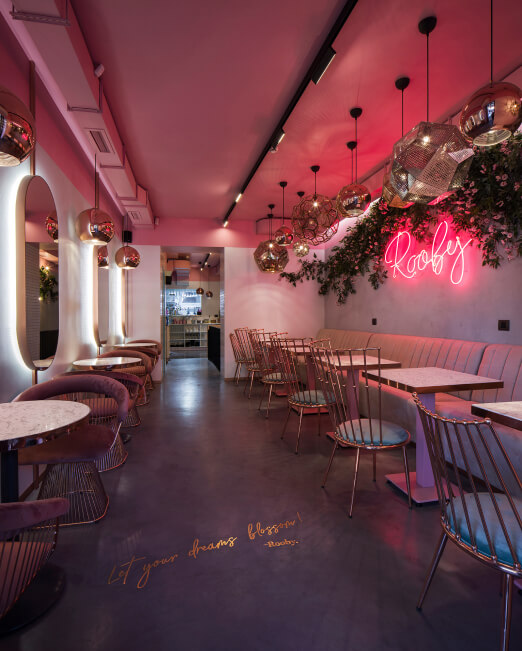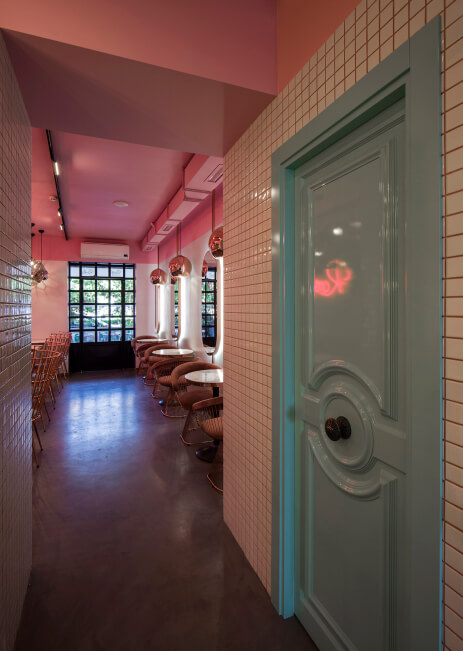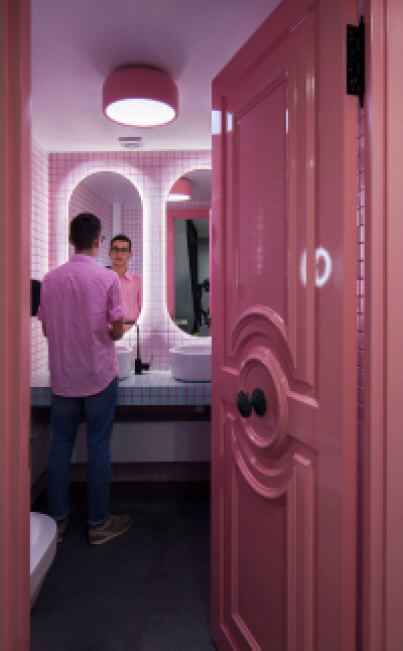 ROOBY BRANDING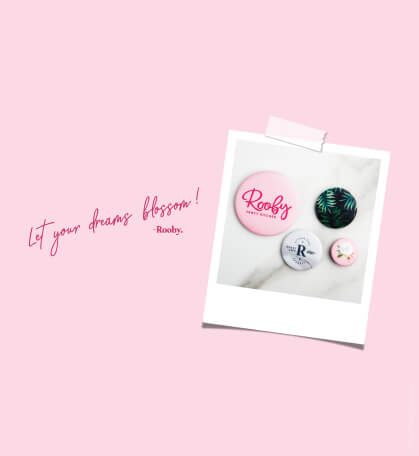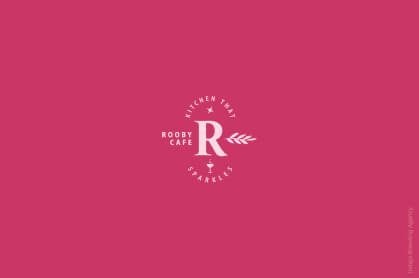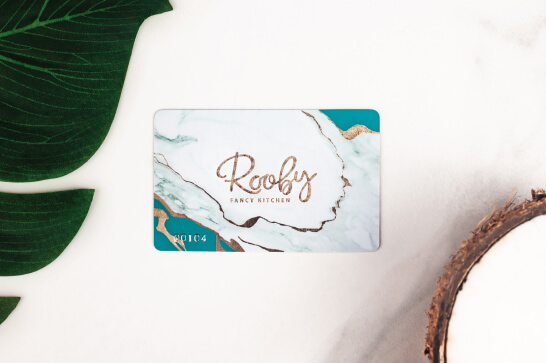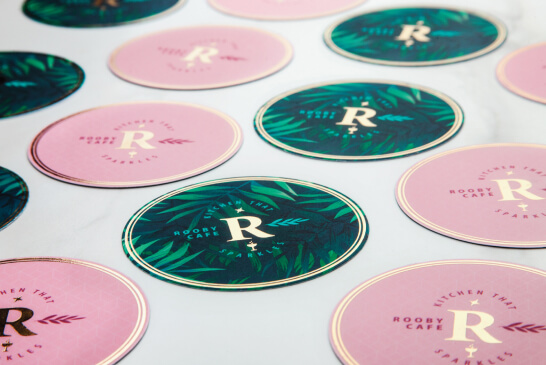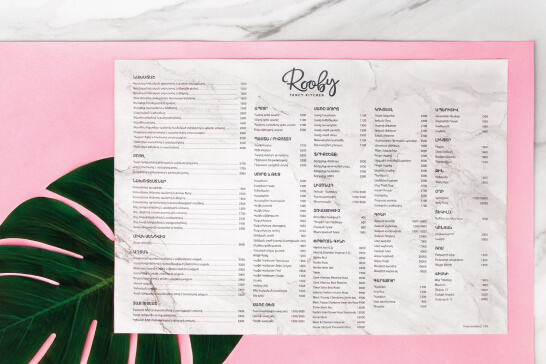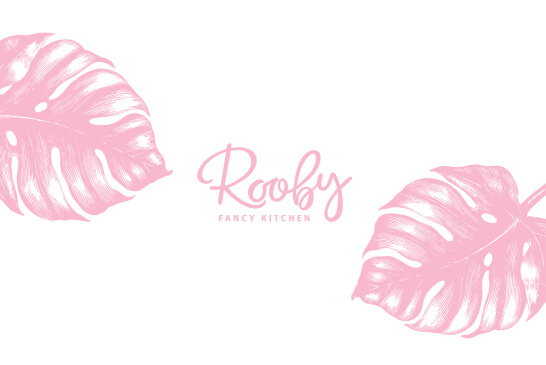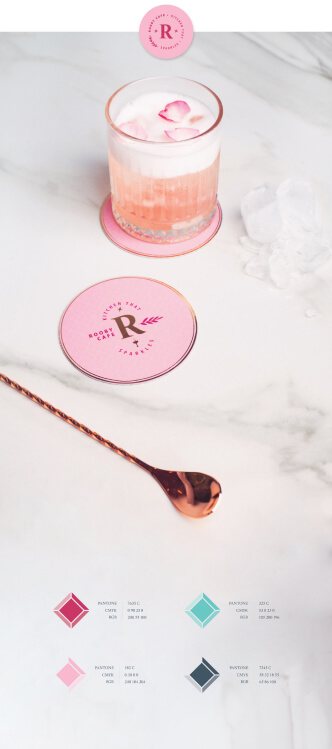 The branding for the cafe was trusted to Indigo Branding Agency - and it turned out to be no less fancy!
ROOBY GUESTS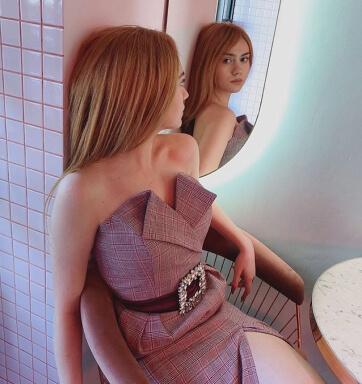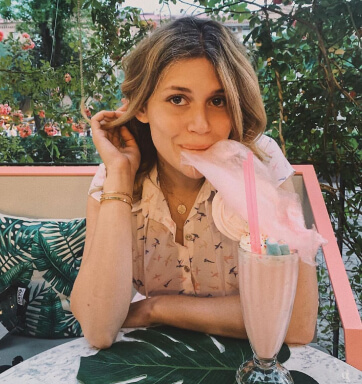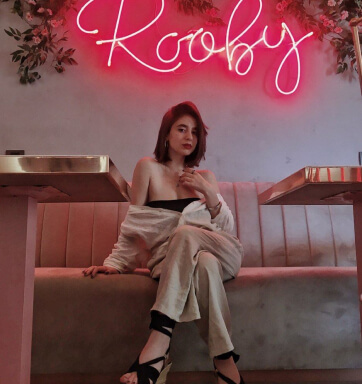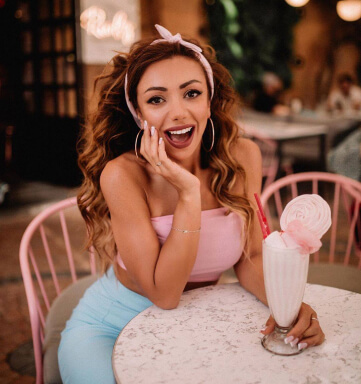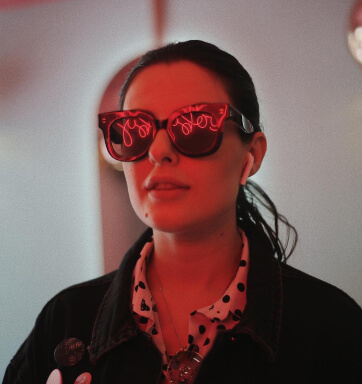 ROOBY CUISINE