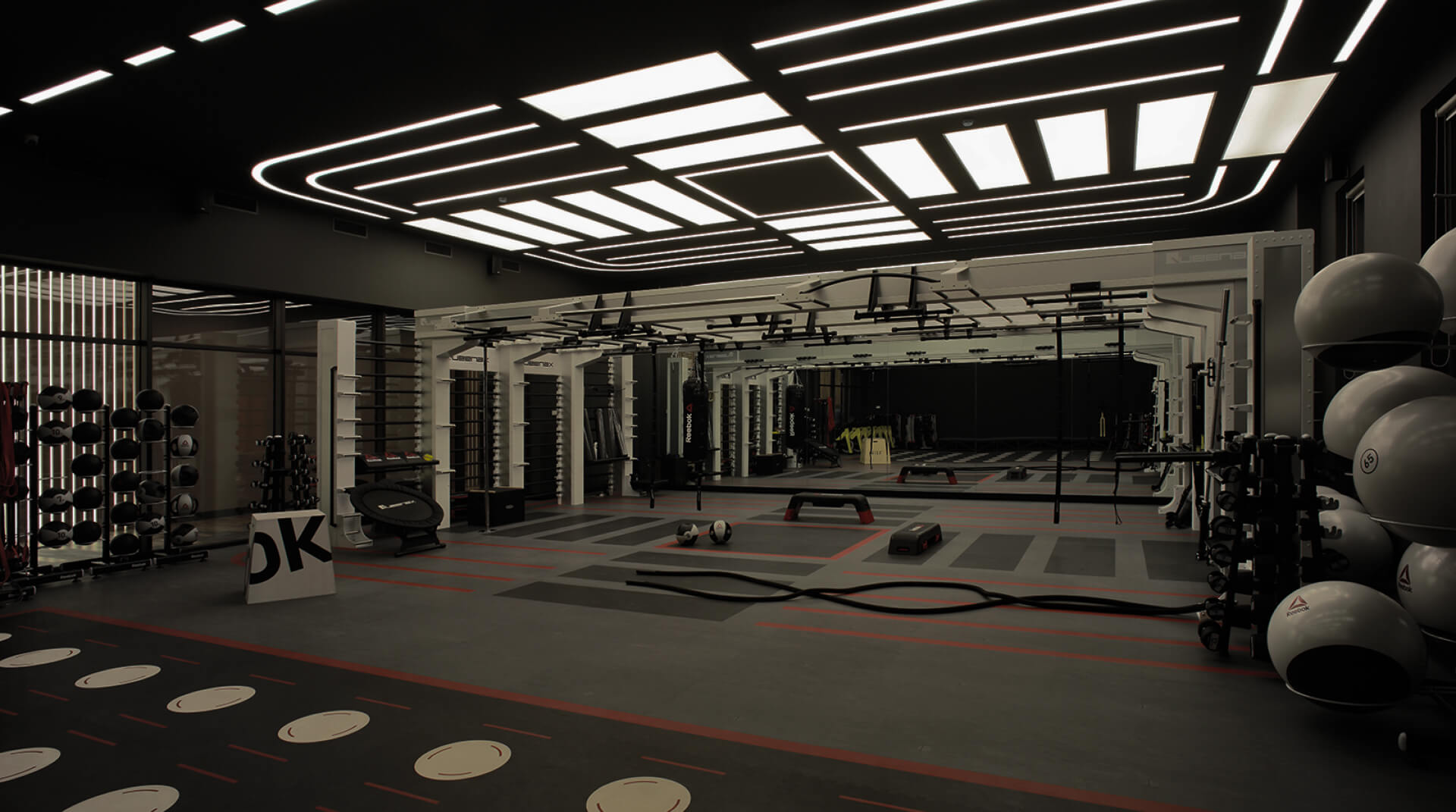 REEBOK SPORTS CLUB
Location: Yerevan, Armenia
Year: 2017
Category: Sports Club
Client: Reebok Armenia
Concept
The building of the Reebok Sports Club Armenia is an embodied movement. The building's architecture lies within dark colors, geometric structures, and appearances of an extravagant asymmetry. The presence of massive elements both inside and outside the building conveys the general idea of the Sport and Wellness Centers' - dynamic energy, modernness, and sport.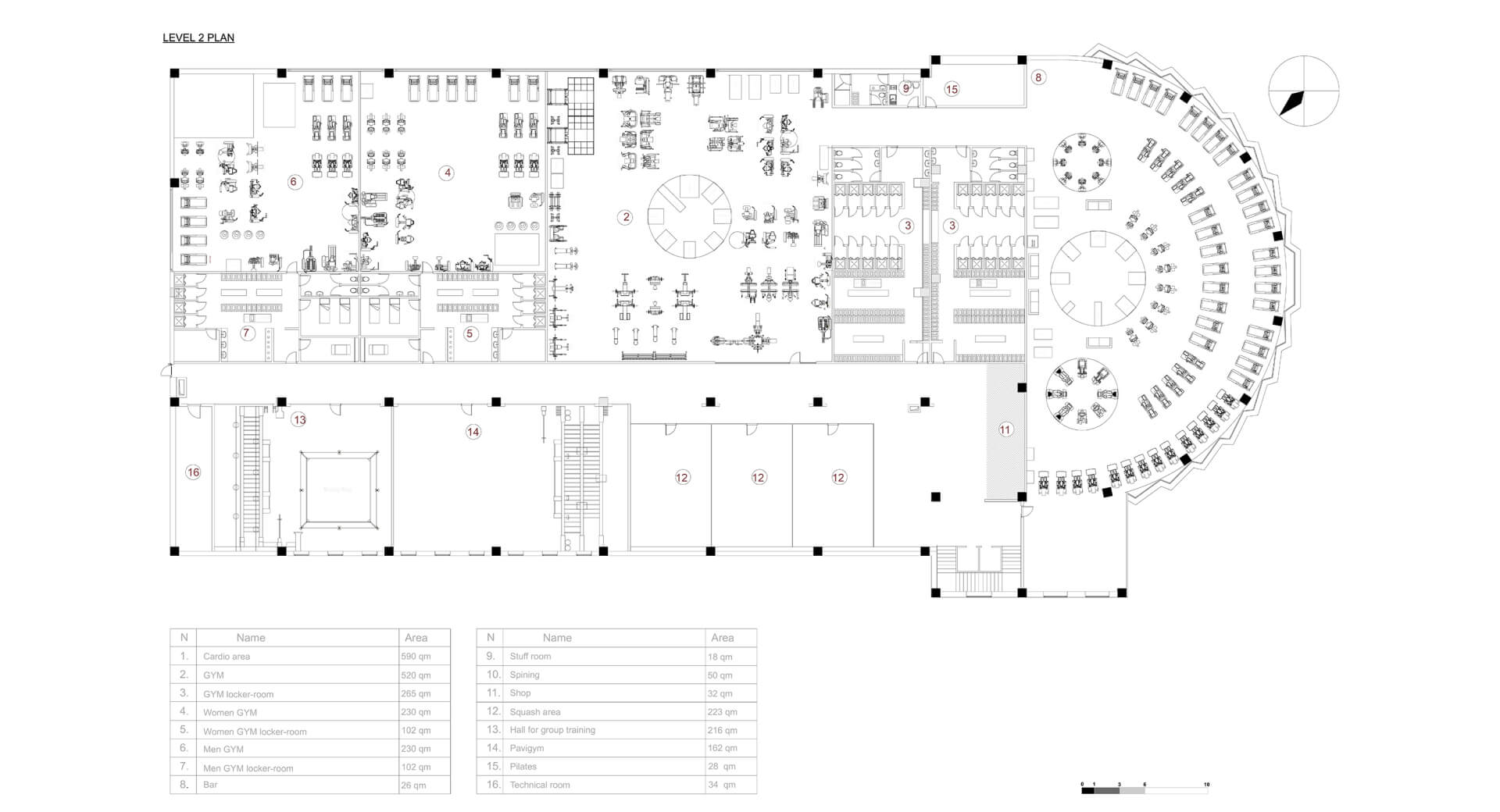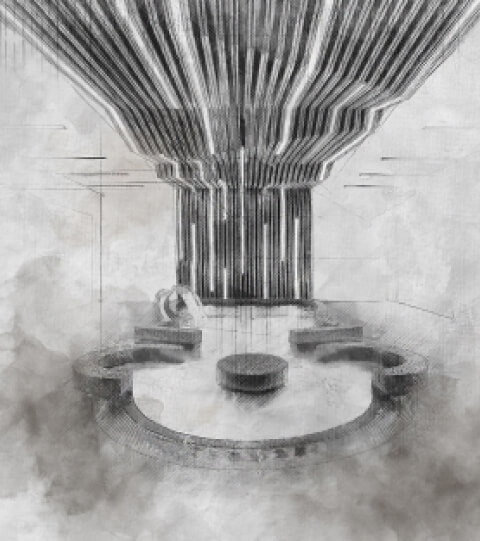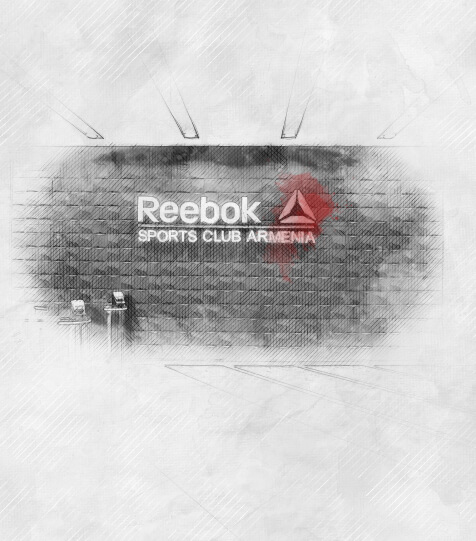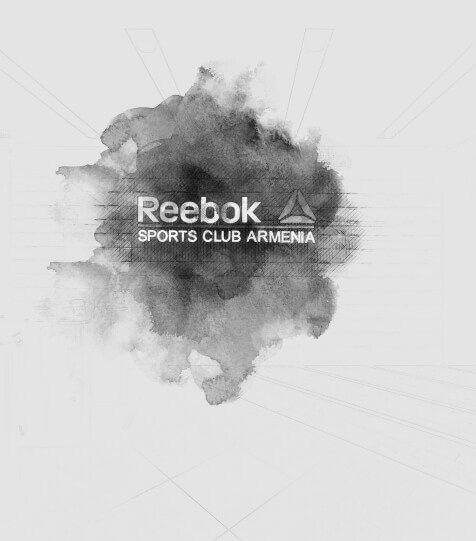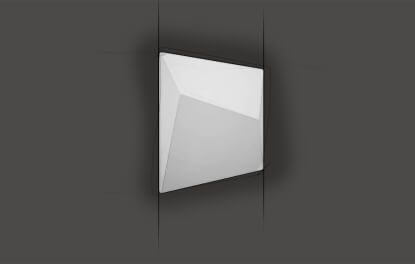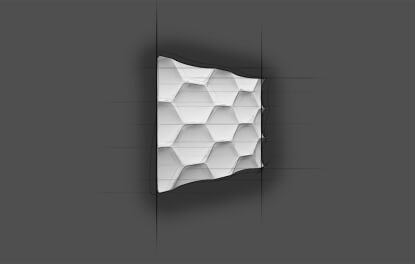 The interior design is built on the pillars of rich materials, massive elements of decor, and a thimbleful of passions. The geometric shapes, angles, and lines represent contemporary trends. The notes of luxury inside the building speak as a hint of the high-end nature of the place.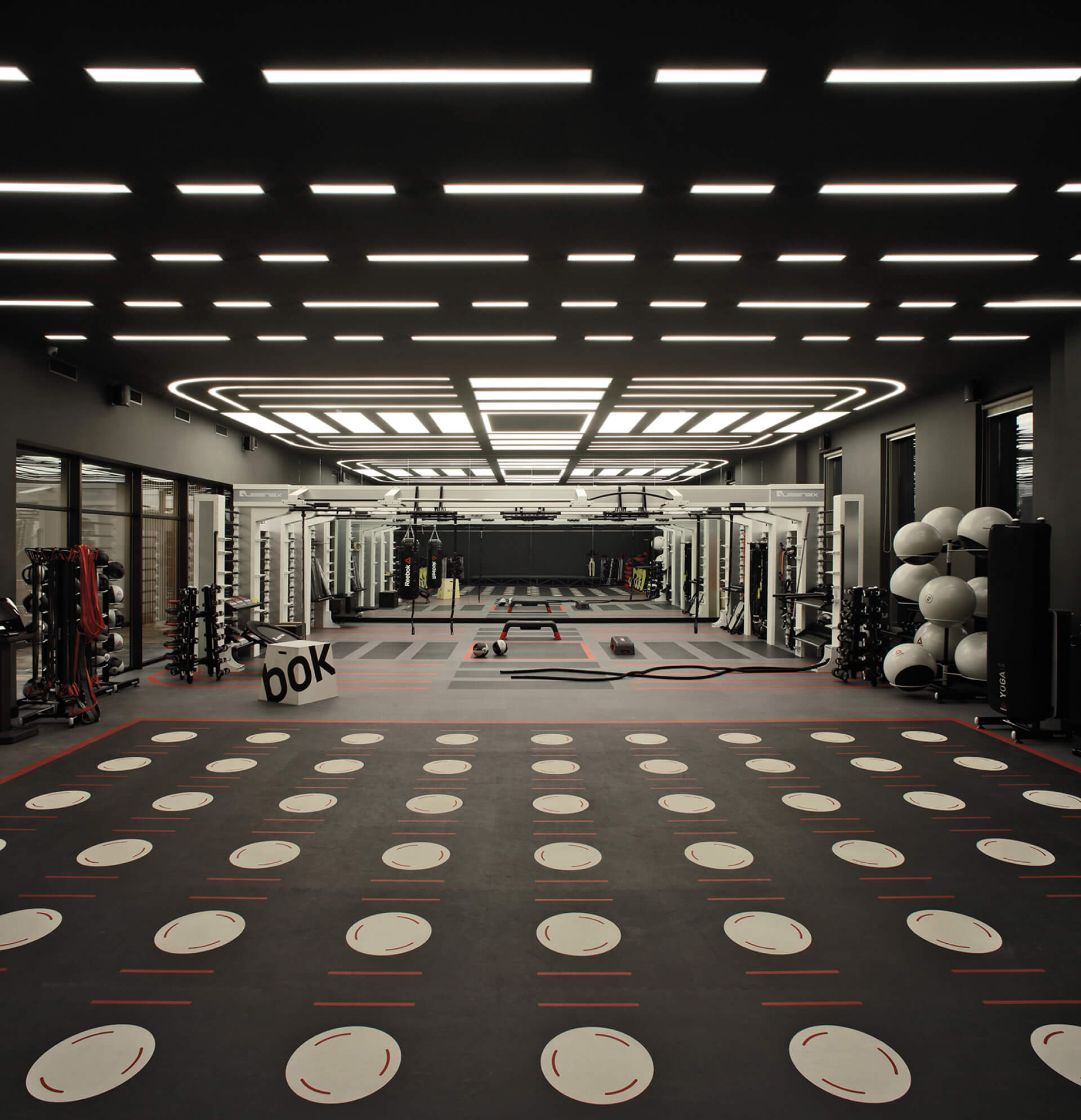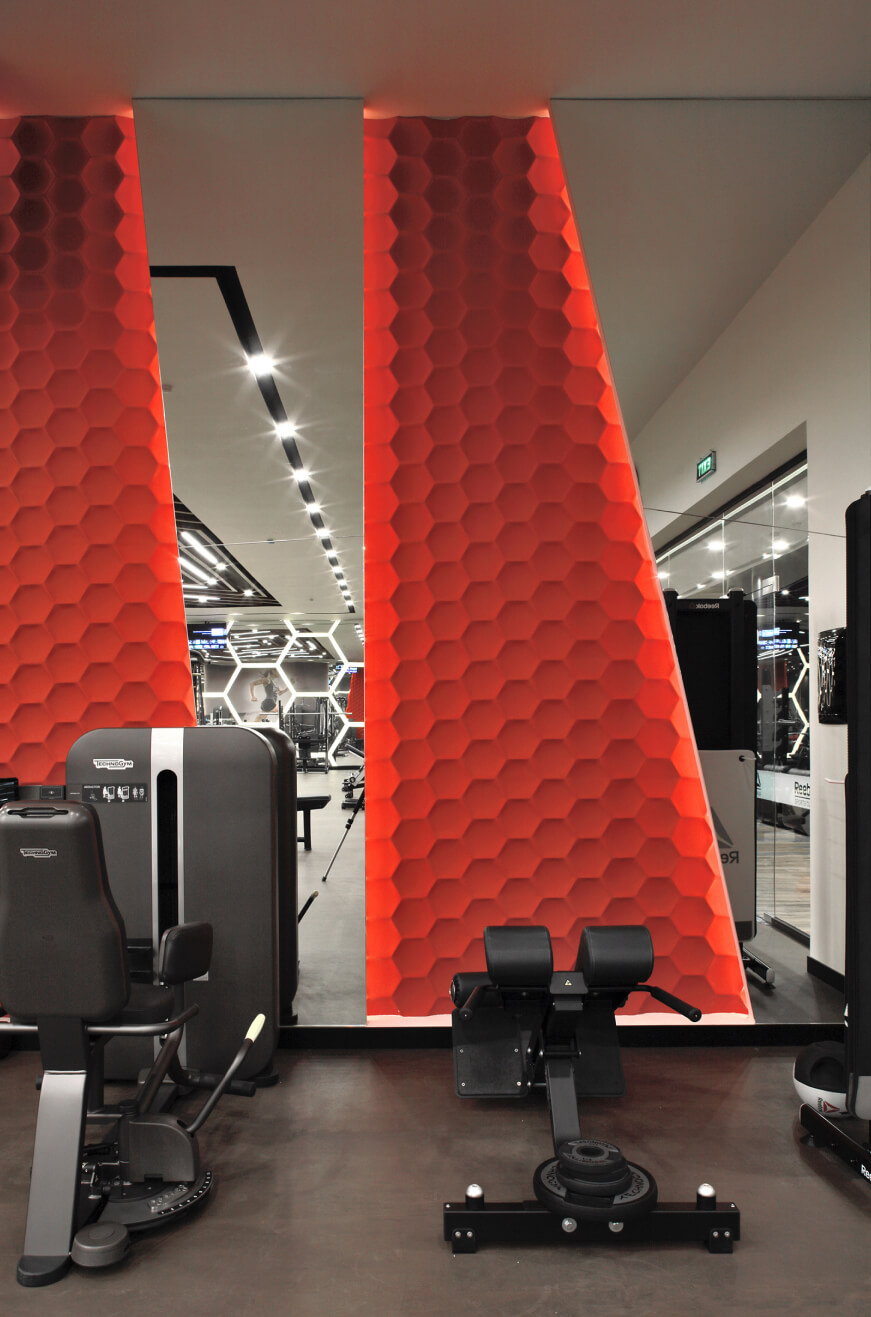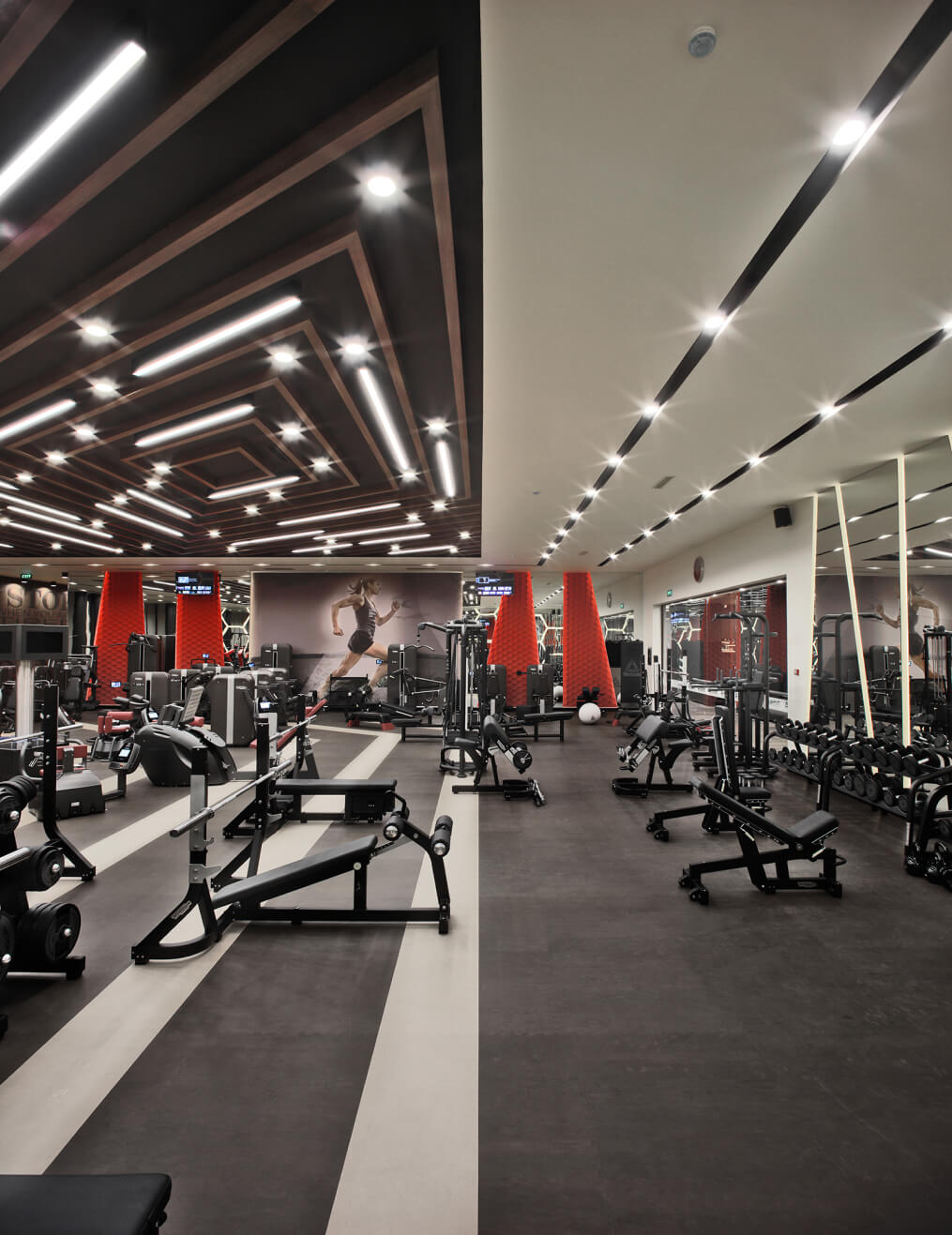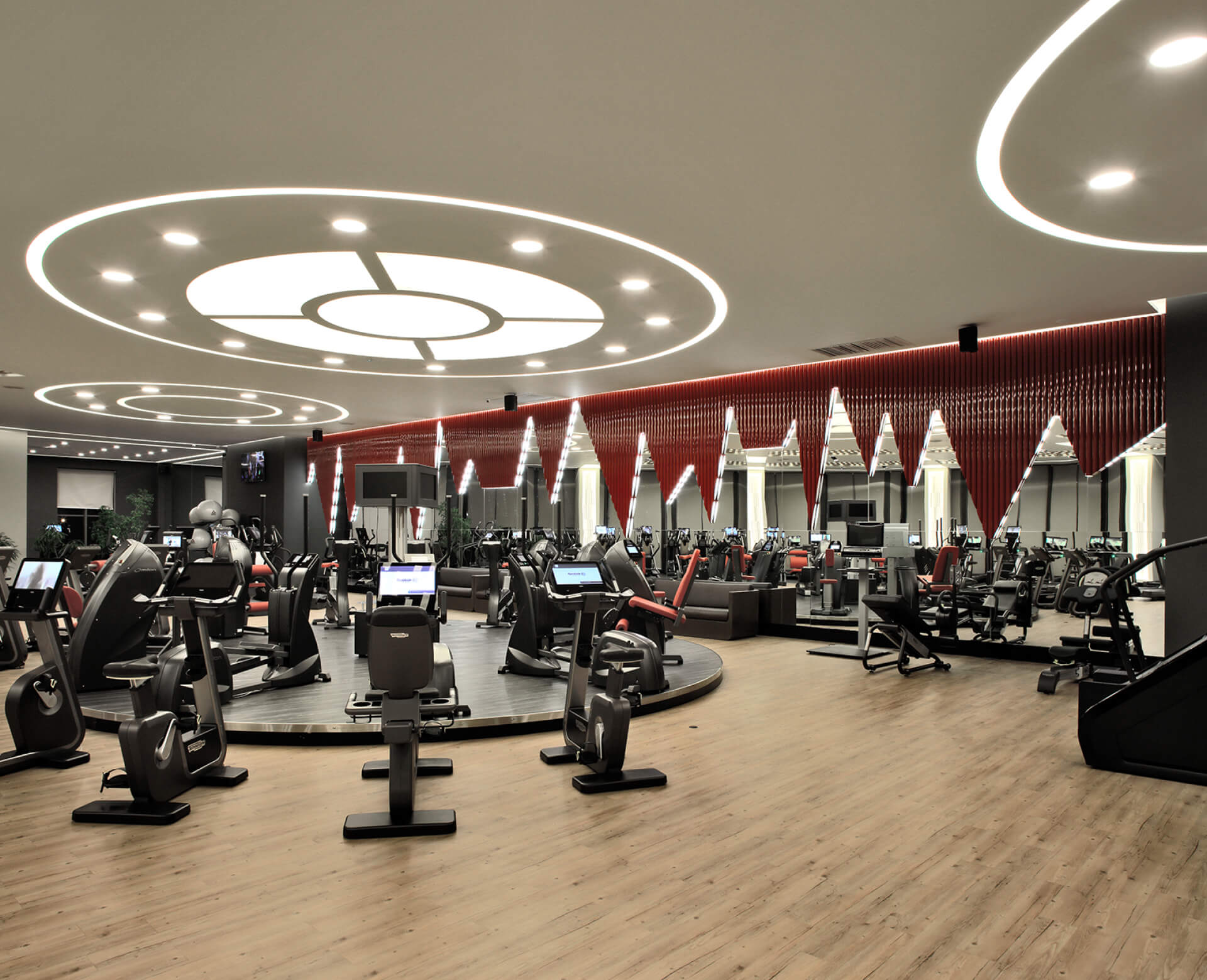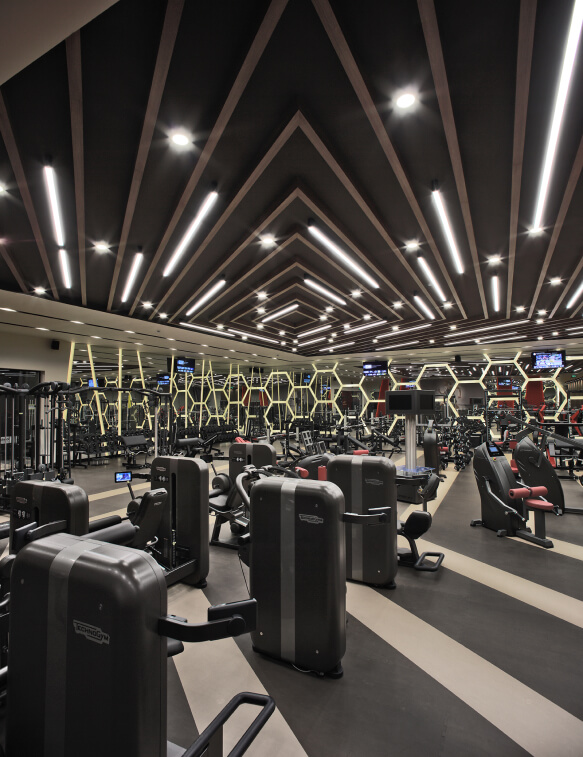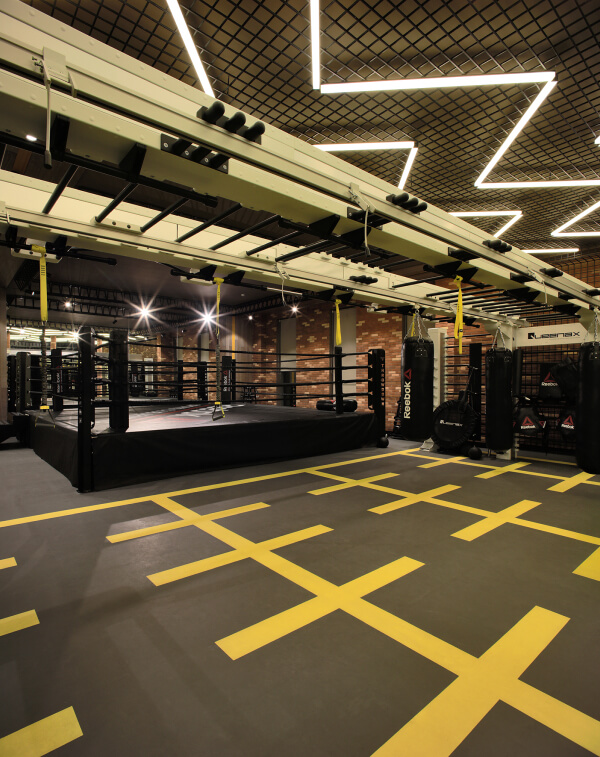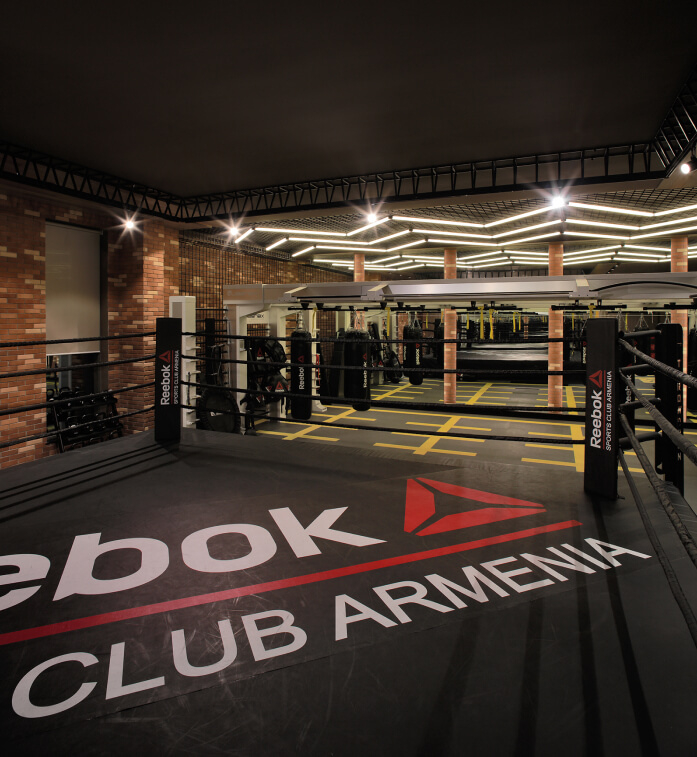 Prescribed by the building's size and the need for a large parking lot, the location also gives the message of principled defiance.
We tend to believe that the buildings and interior should carry a specific energetic field. As a result of our work, the Reebok sports club is a visual representation of our brand's values: high-quality service, customer-centricity, and innovative approach.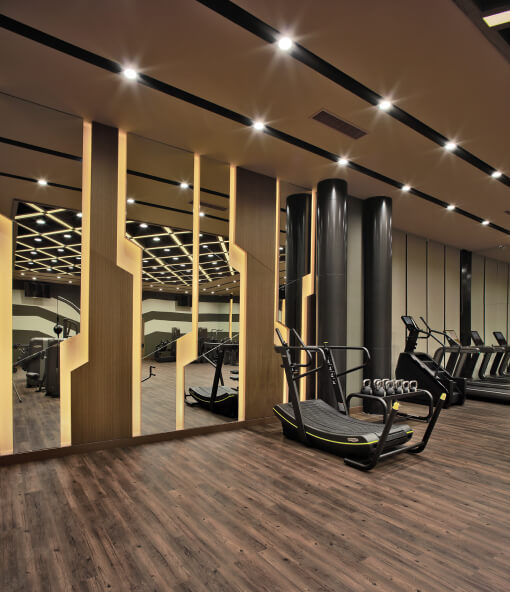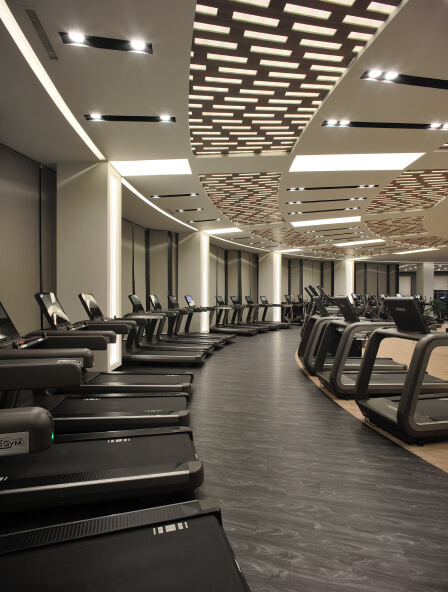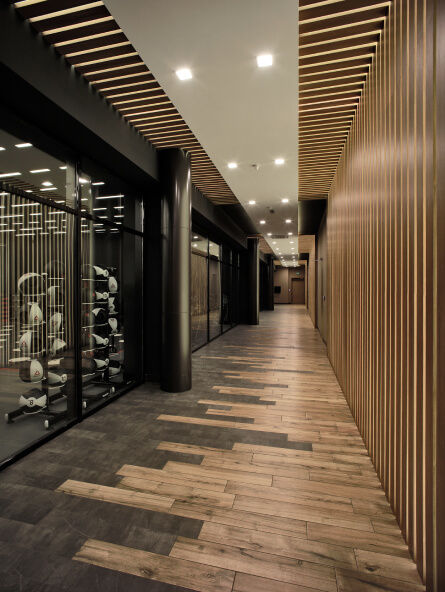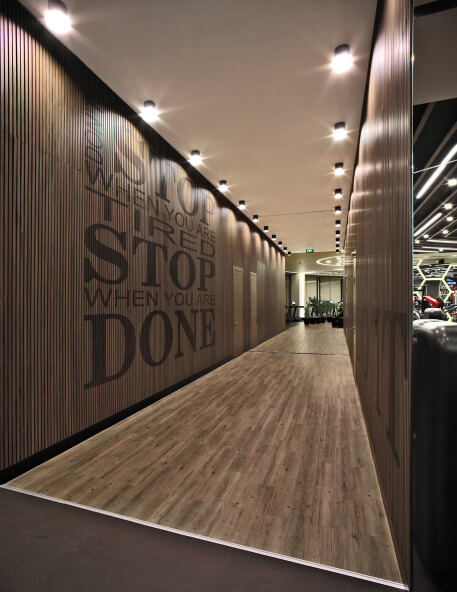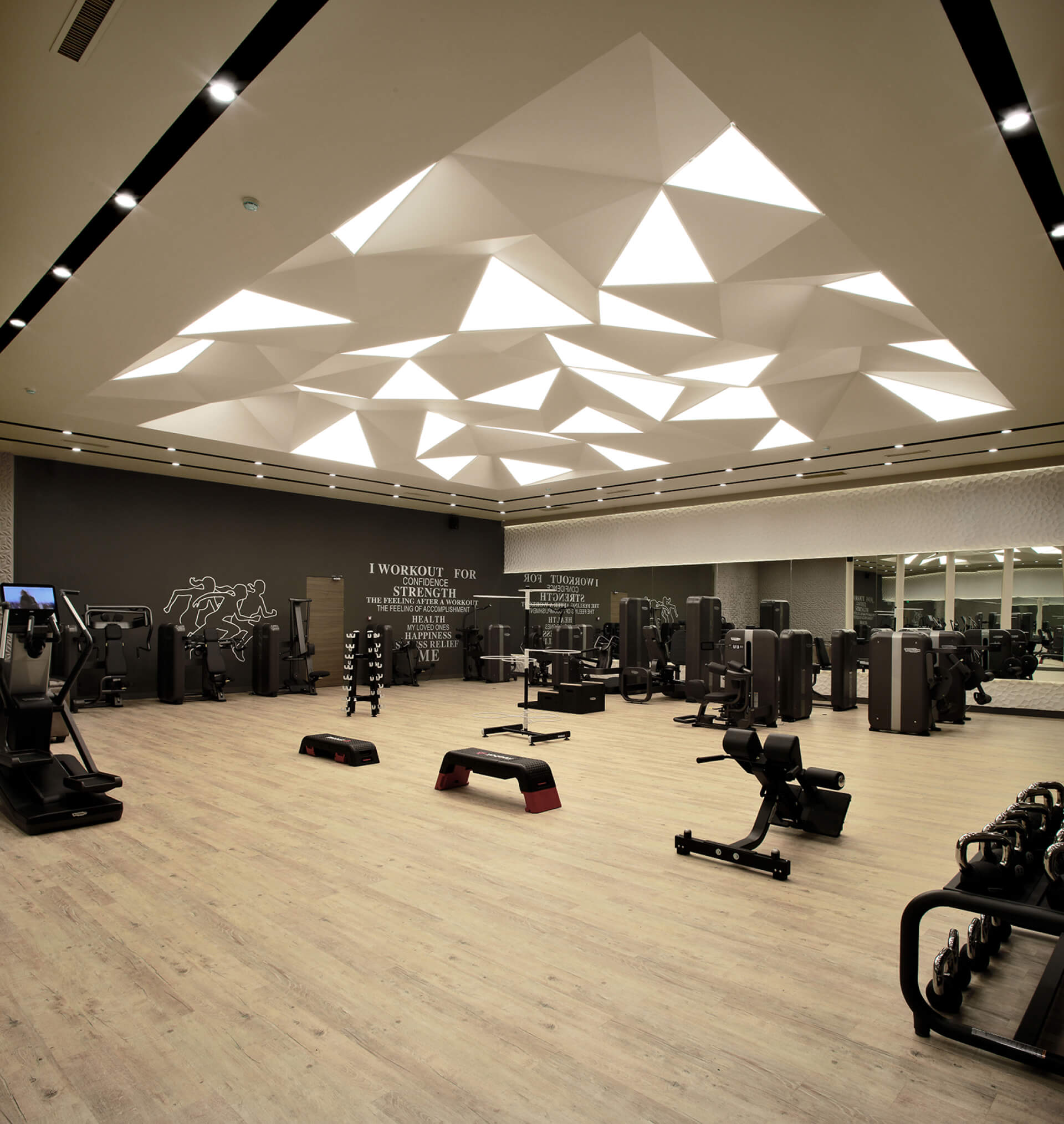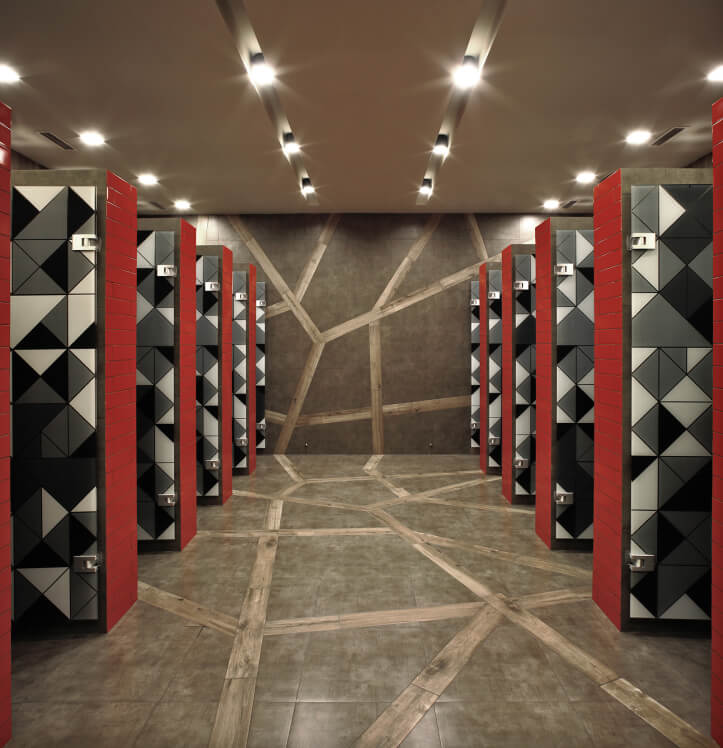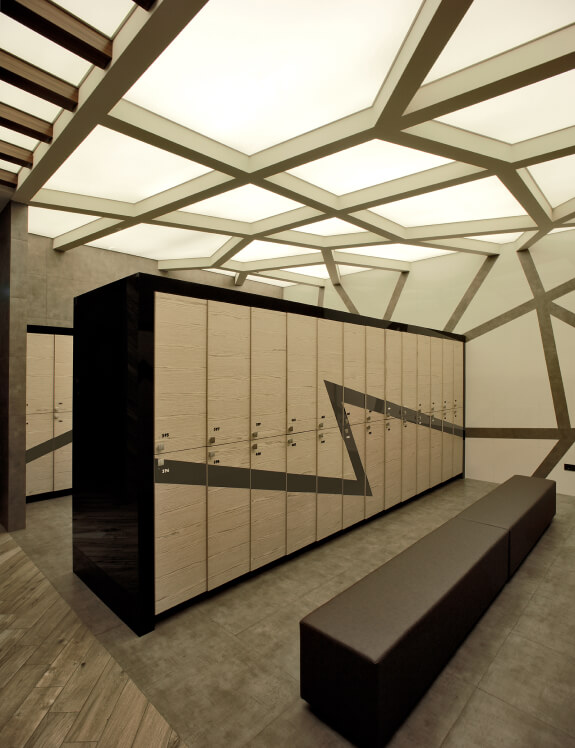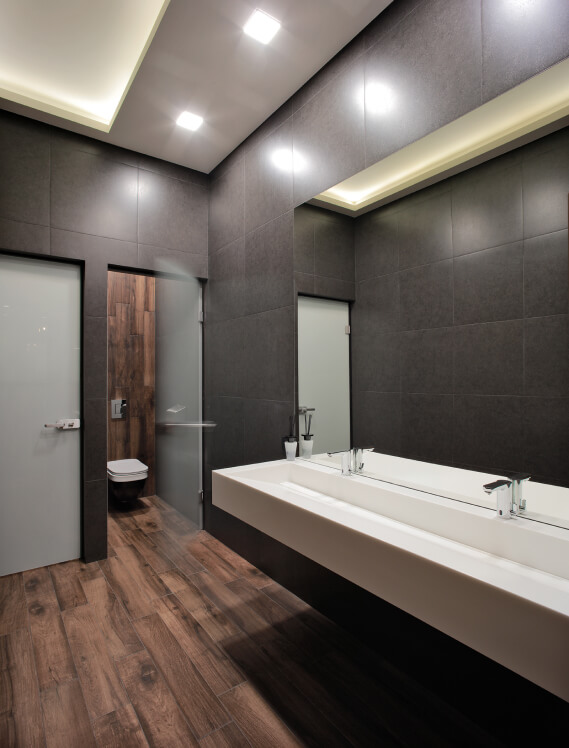 The secret of our achievement is using fine materials and nice-to-touch textures. As always, comfort is a fundamental element: apparently, the interior is tranquil and pleasing to watch. Moreover, it gives vibes that let you concentrate on physical activity here.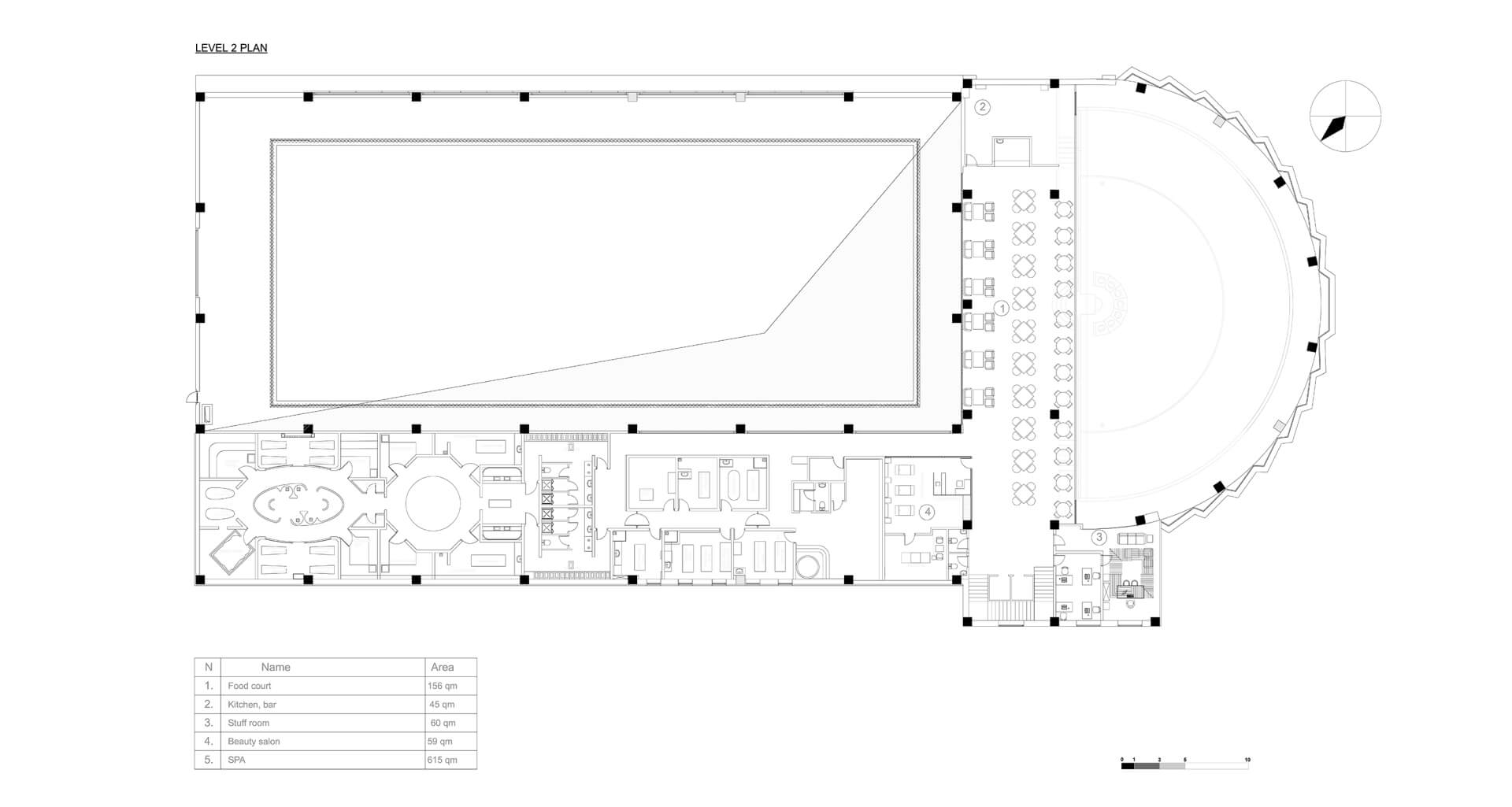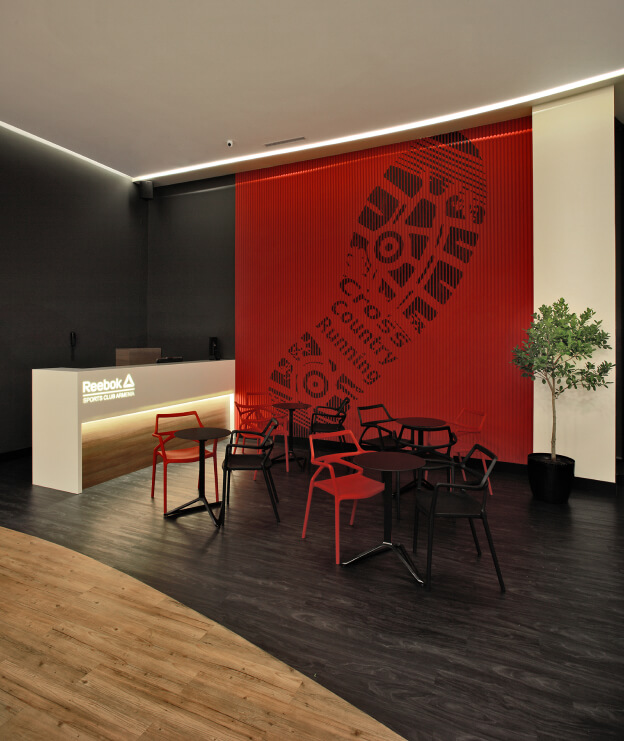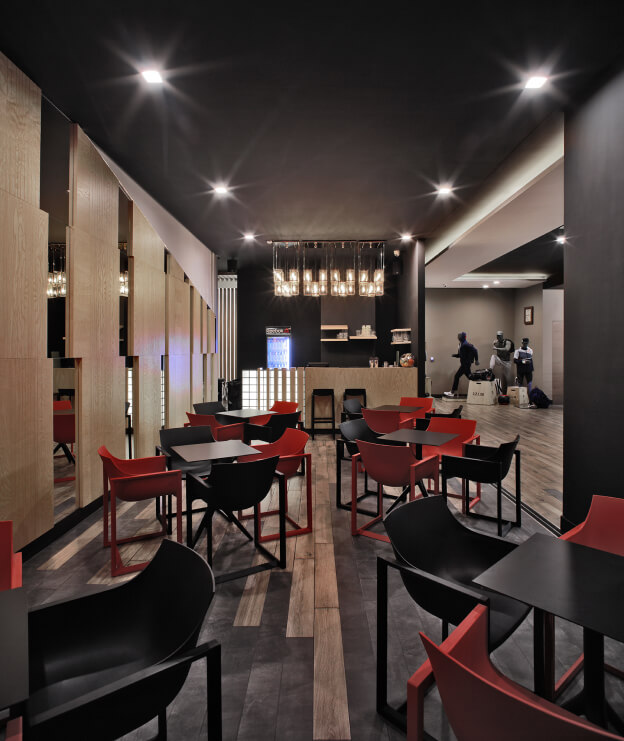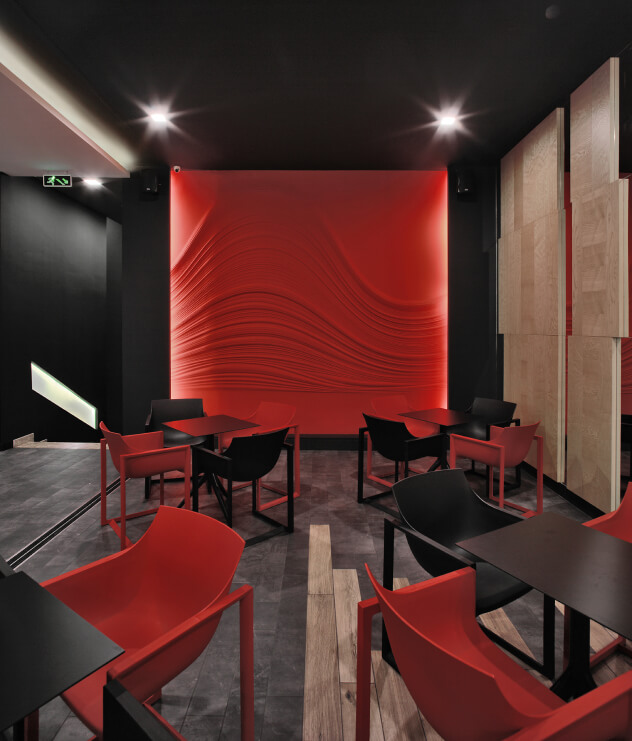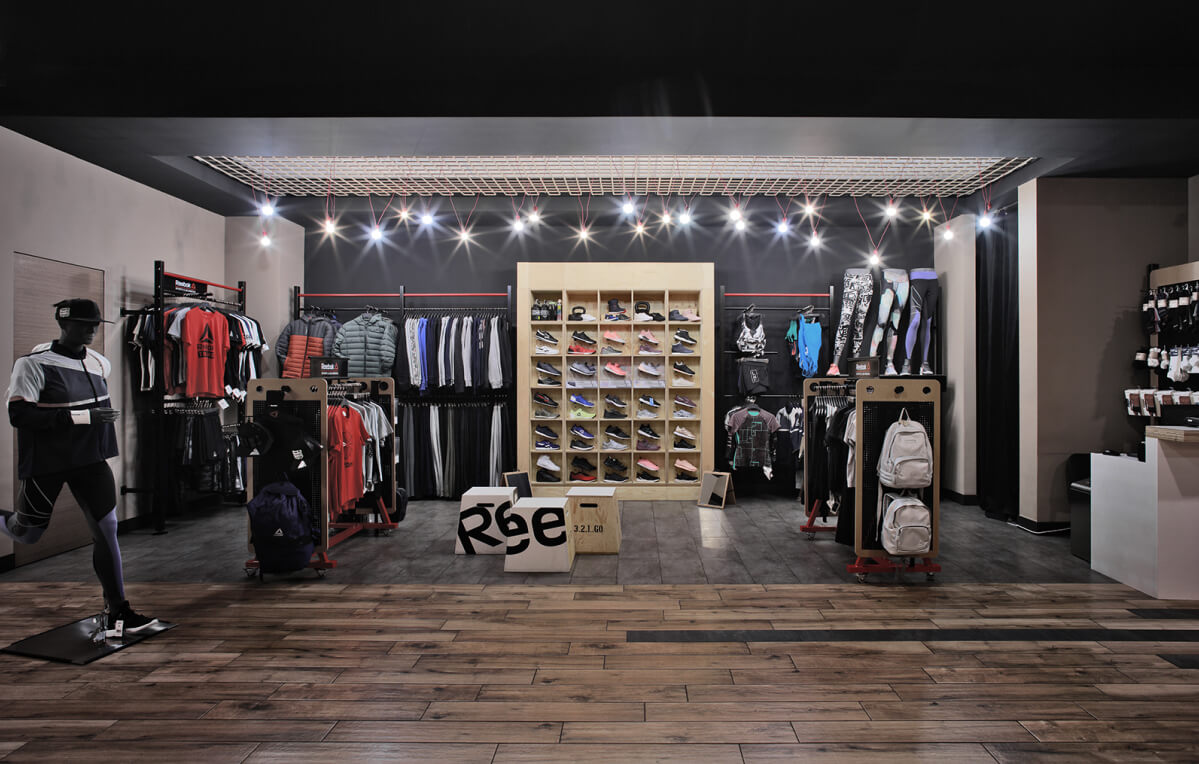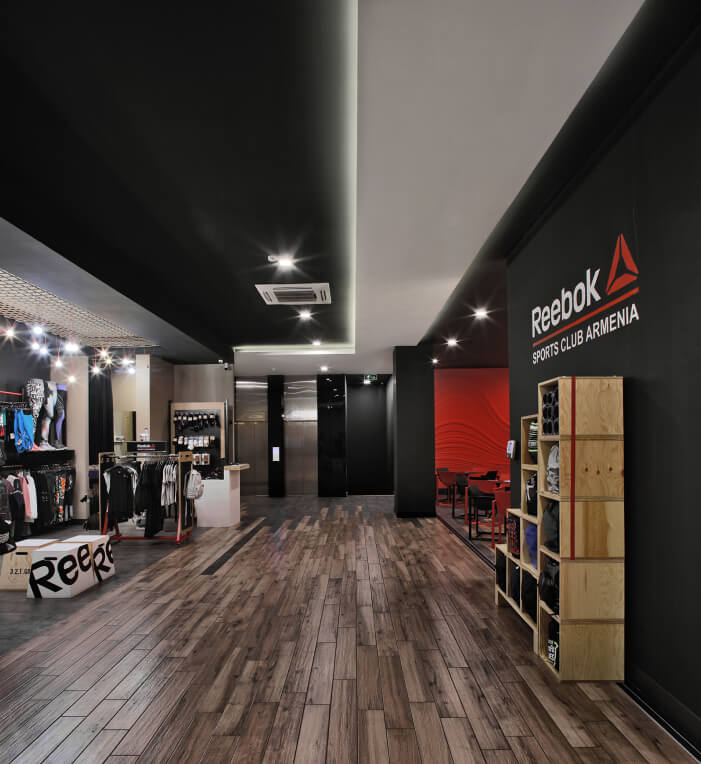 Knowing the power of elements, we paid meticulous attention to their presence in the project.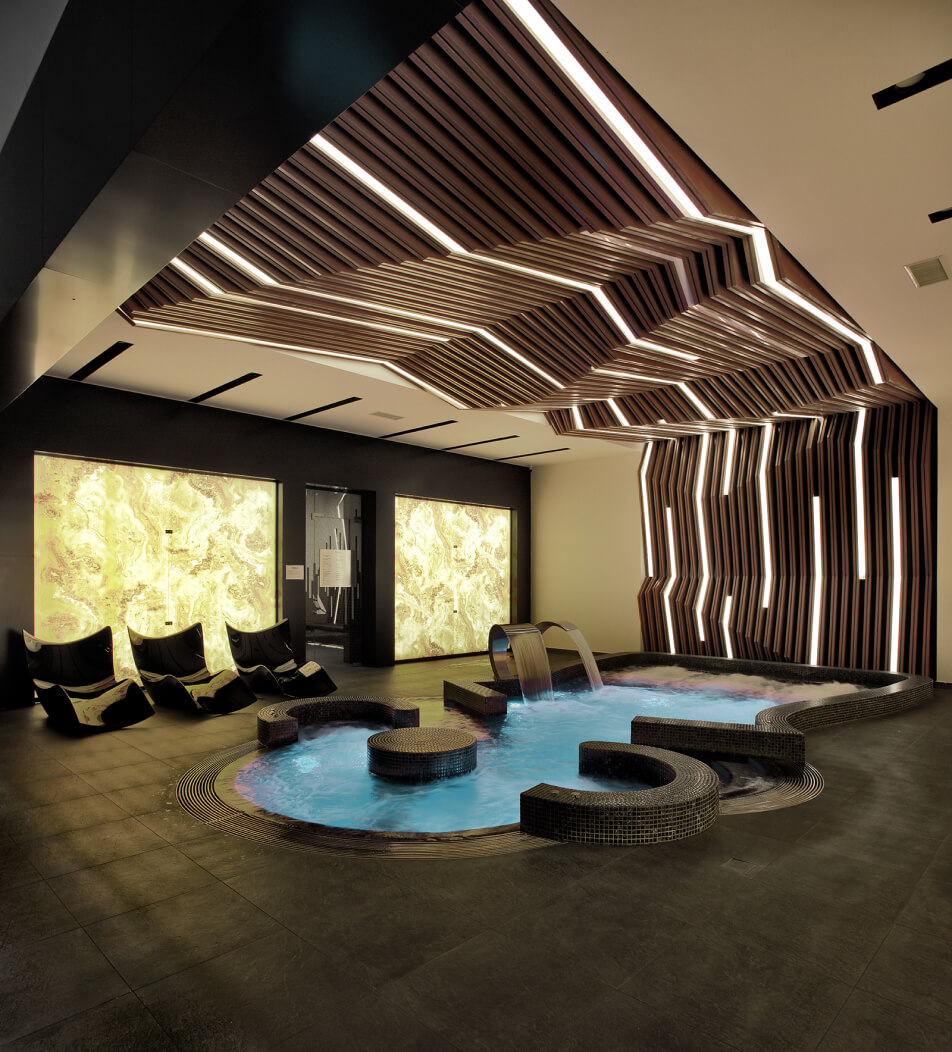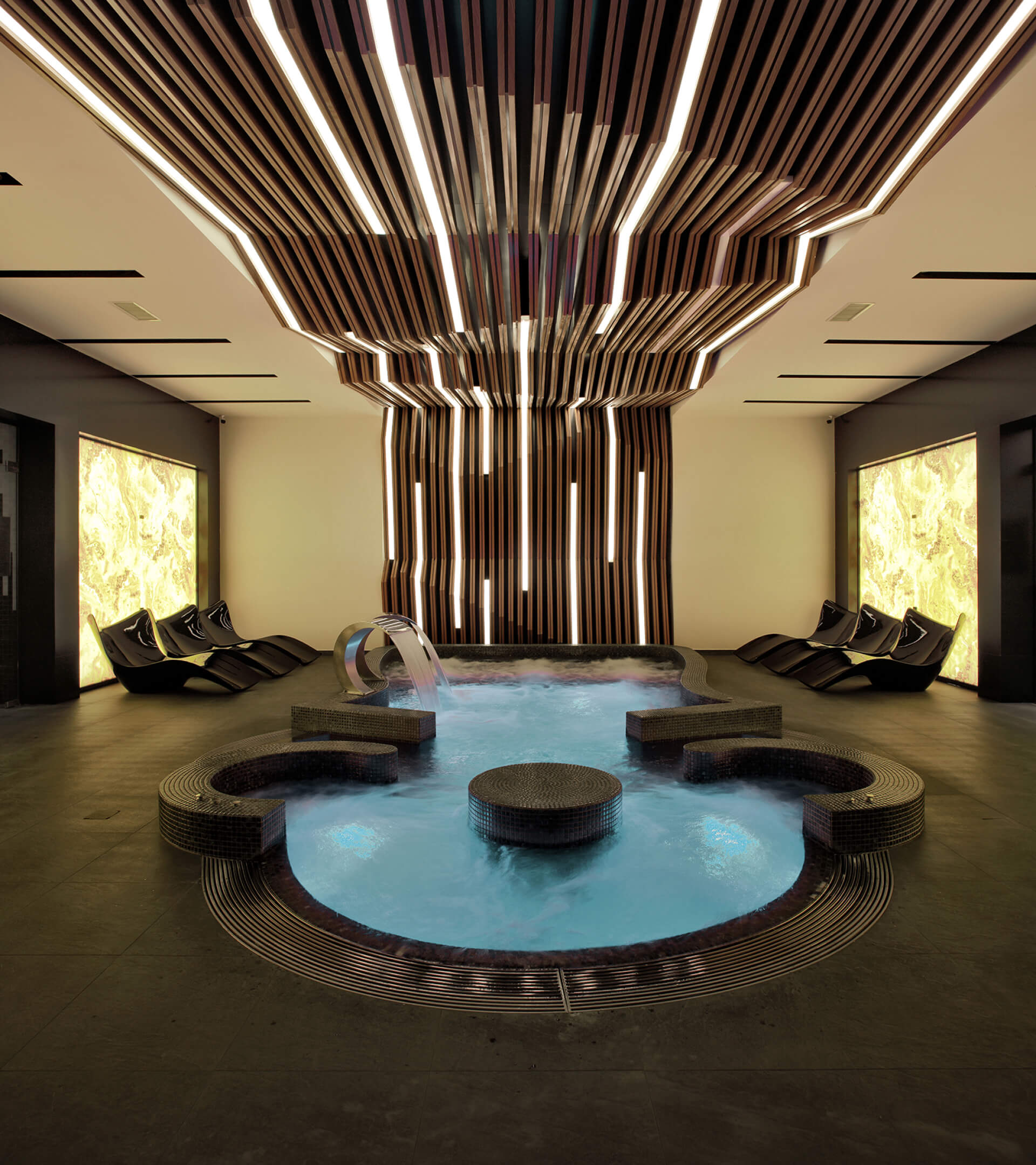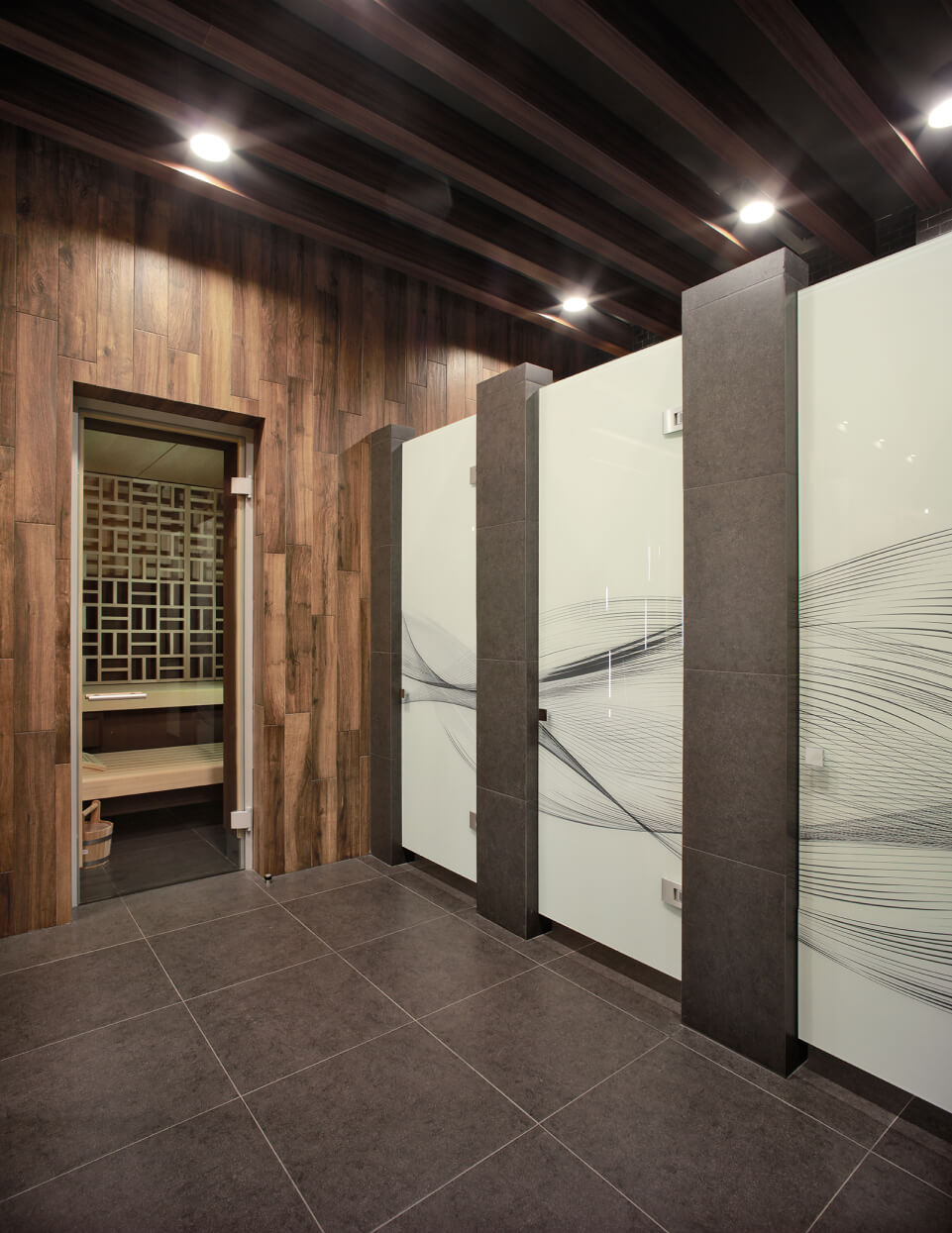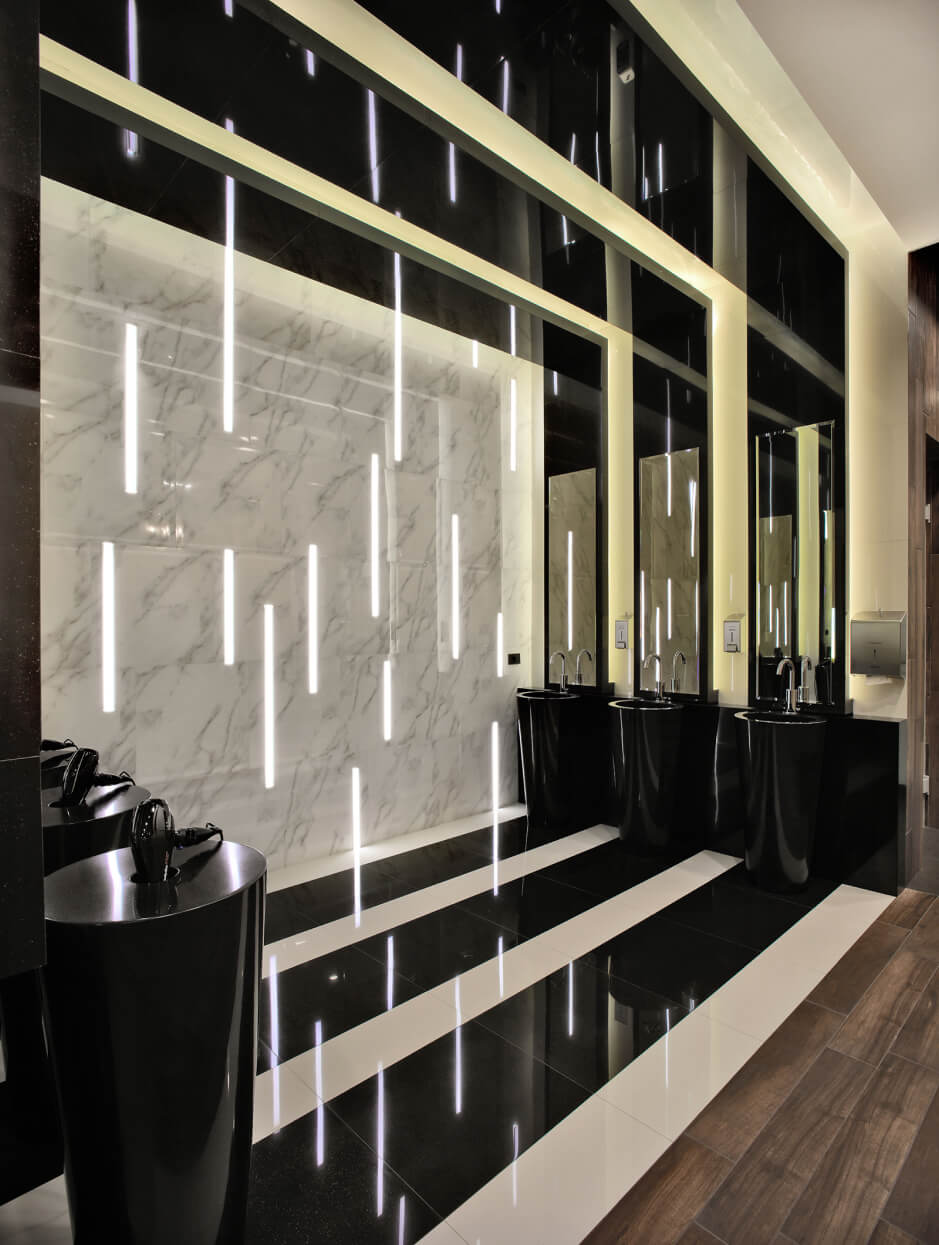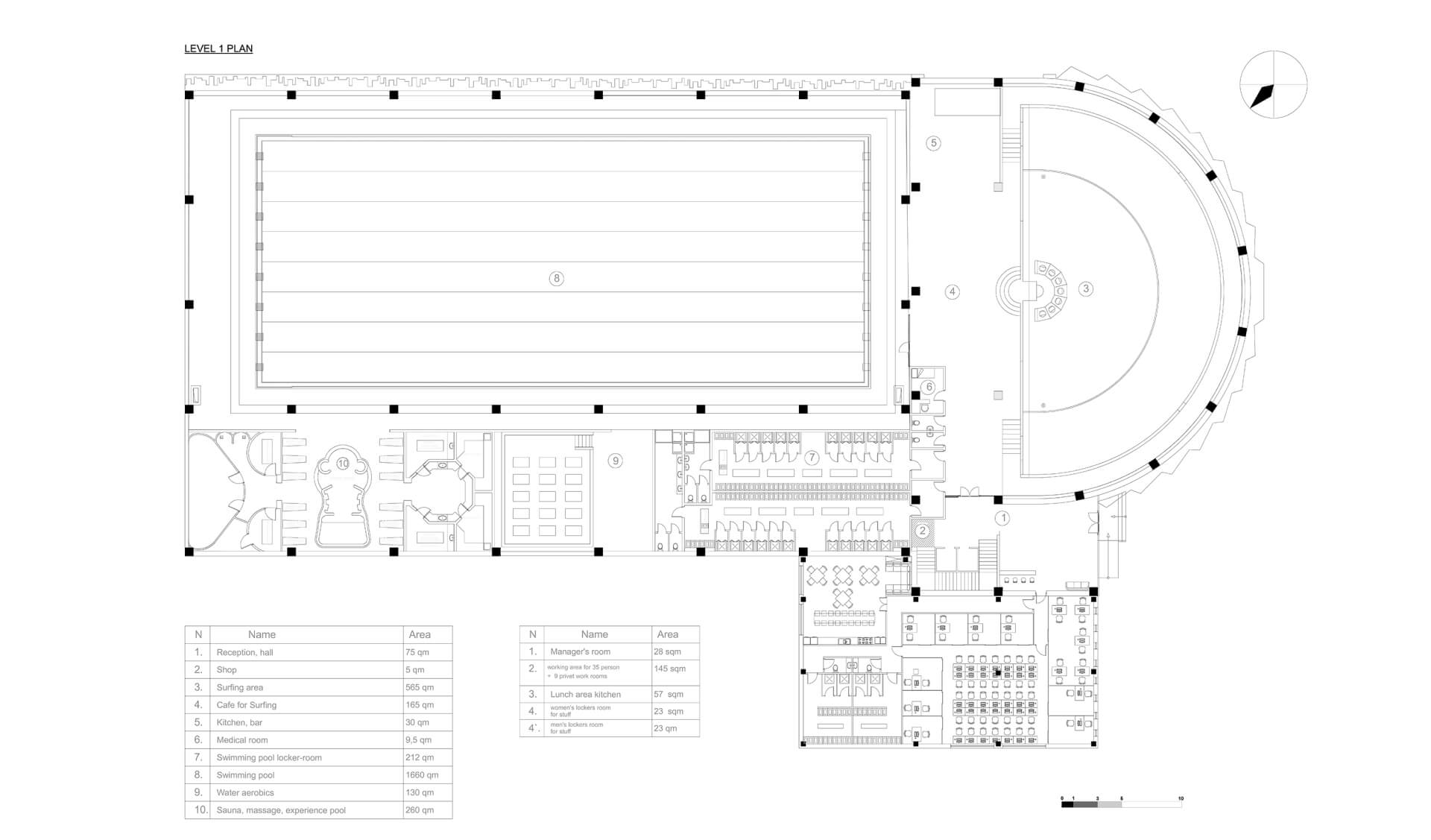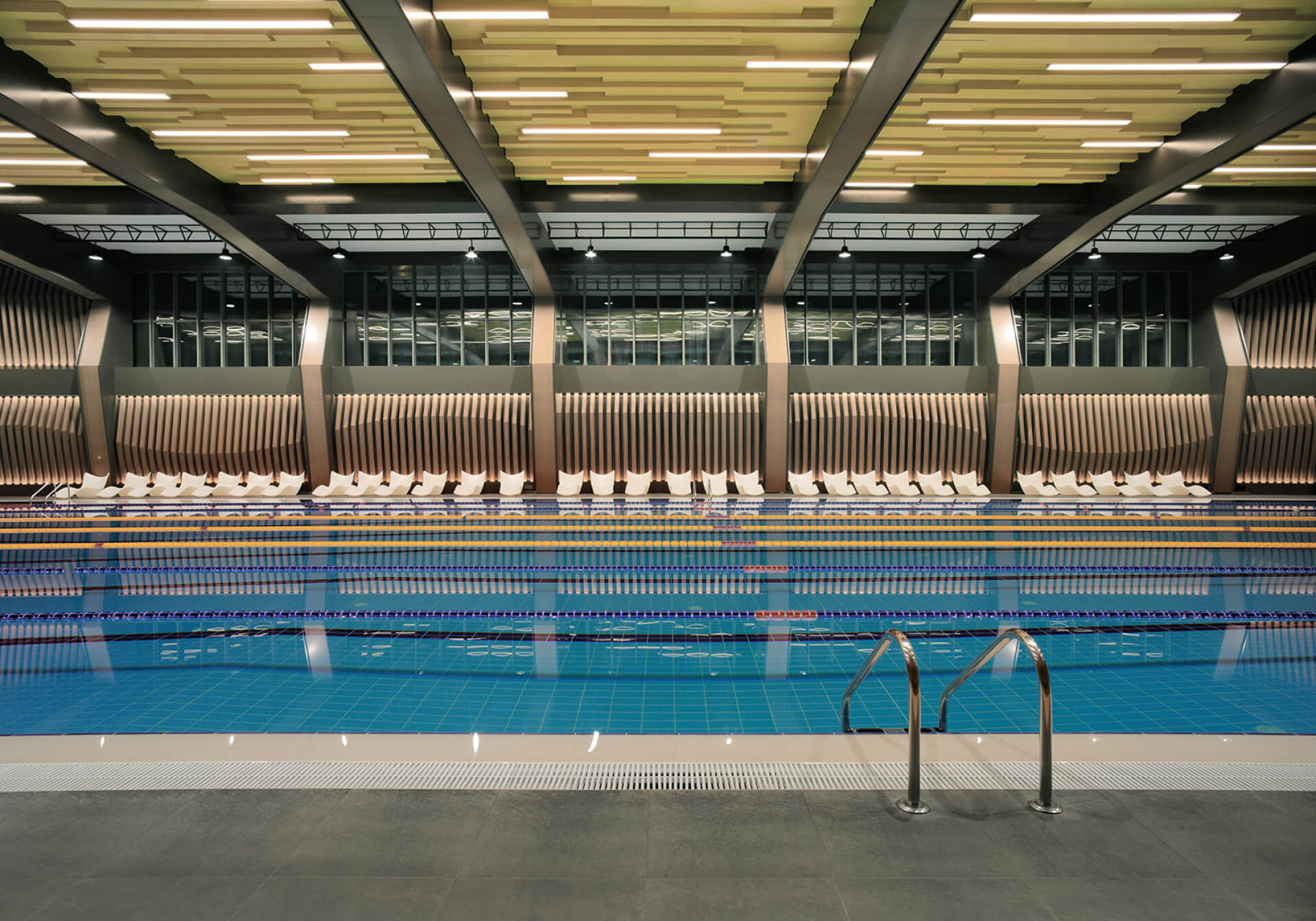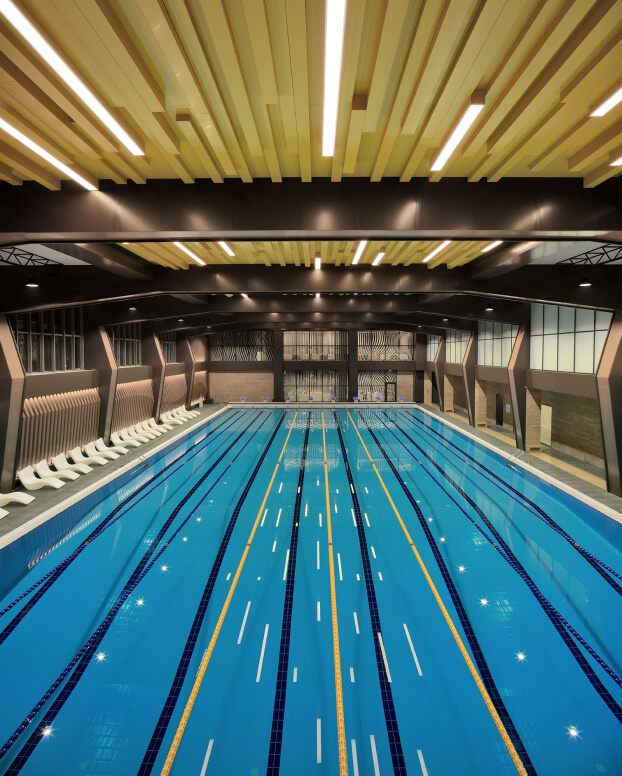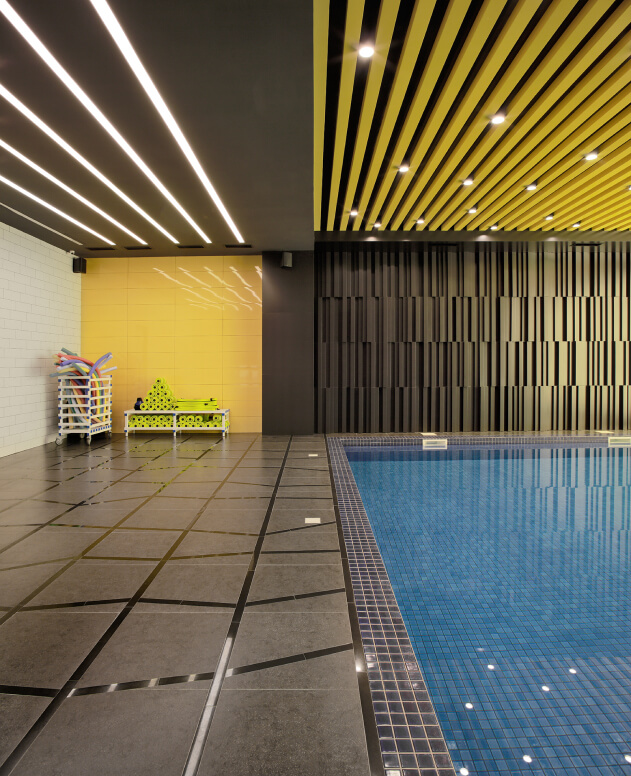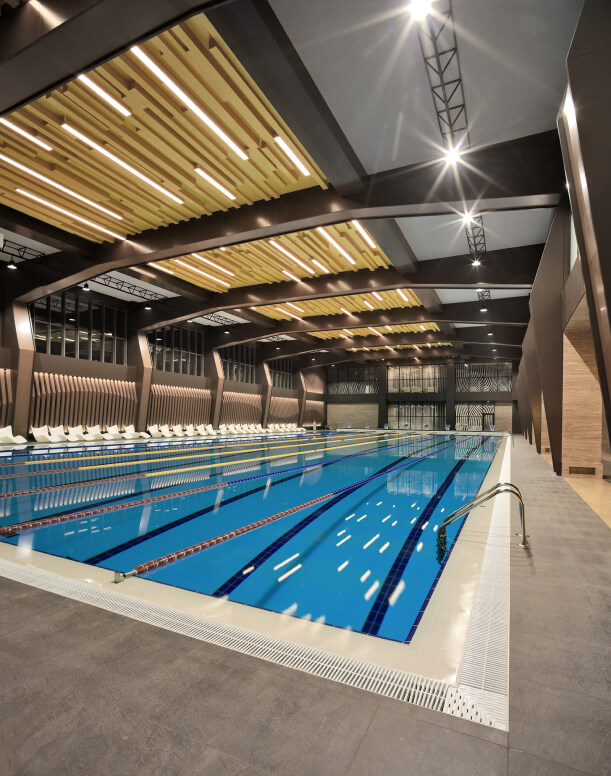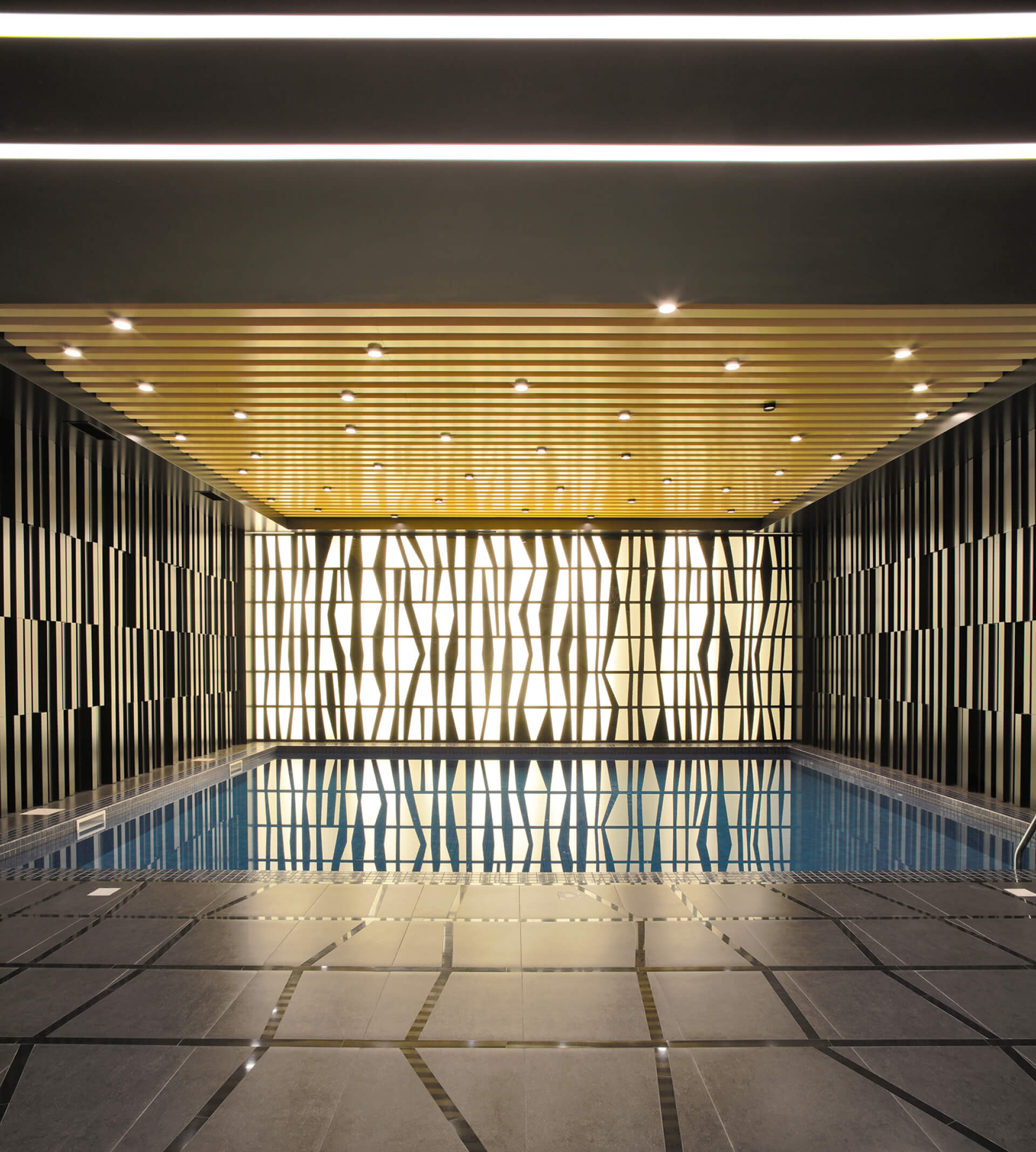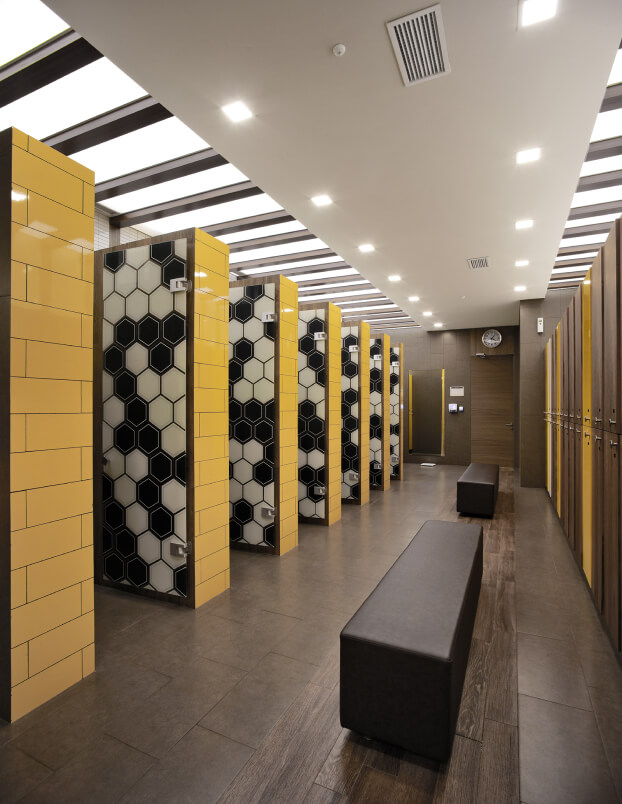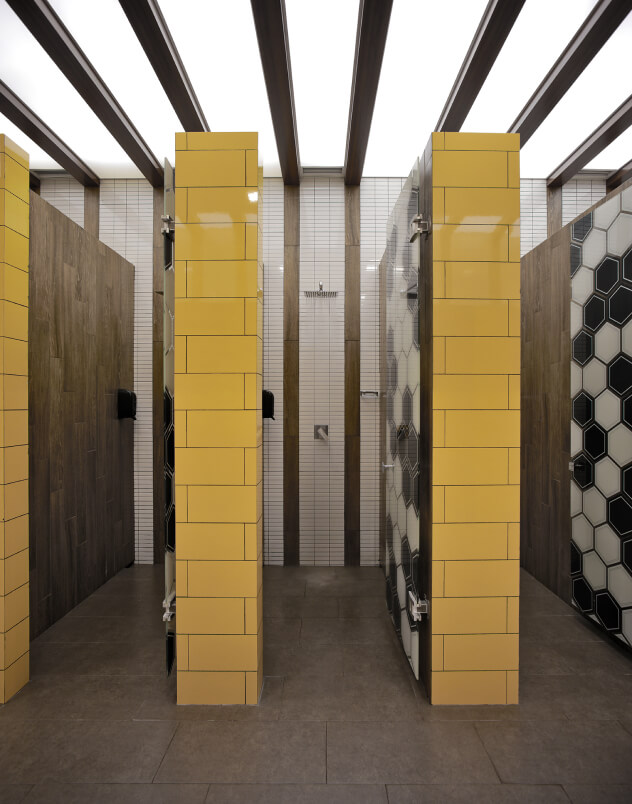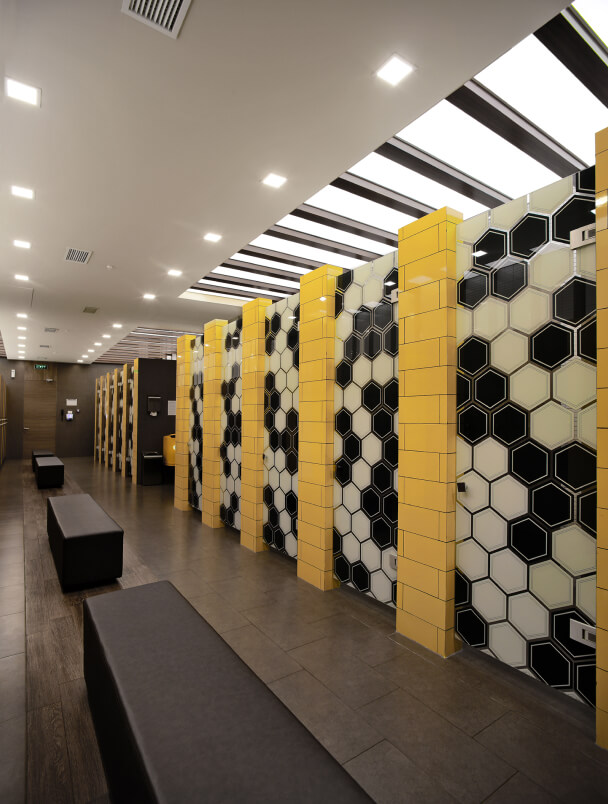 Window walls comprise a fundamental part of the exterior architecture. Those are massive black glasses that are transparent enough to show the hustle and bustle of the club. It is one of the details that attract the eye.
The amber fore part of the reception desk anchors the tone of richness. Such amber details appear randomly throughout the building, highlighting the quality of the area.
A standard pool surrounded by the sapidity of fine wood signifies inherent details and notable results.
Last but not least, our immense pride - jacuzzi room - an aggregate of style, extravagance, and taste. Again, massive details are displaying the dynamic and vibrant aura of the sports center.