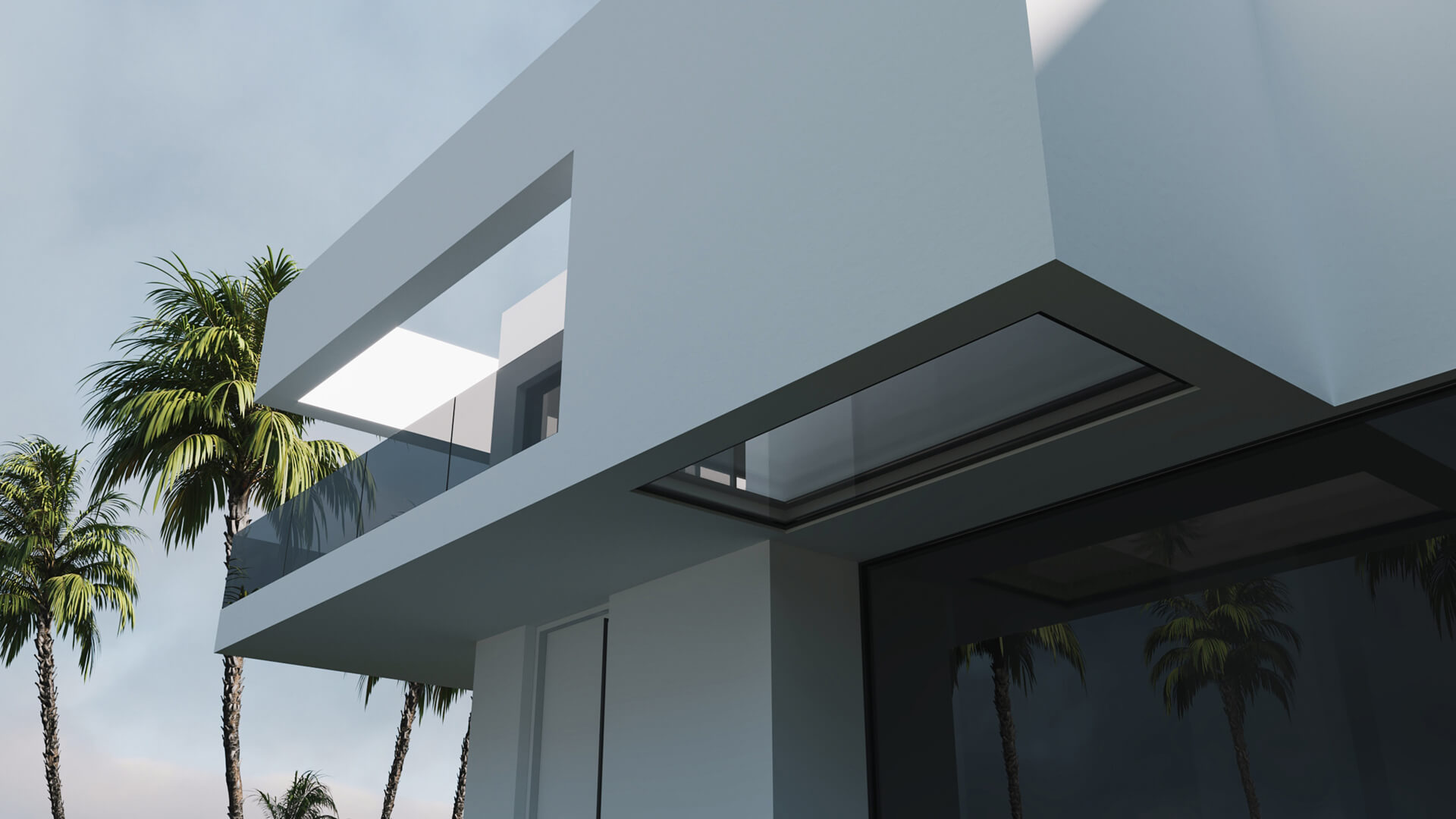 WHITE HOUSE
Location: Los Angeles, USA
Year: 2021
Welcome to a house where you would like to stay forever.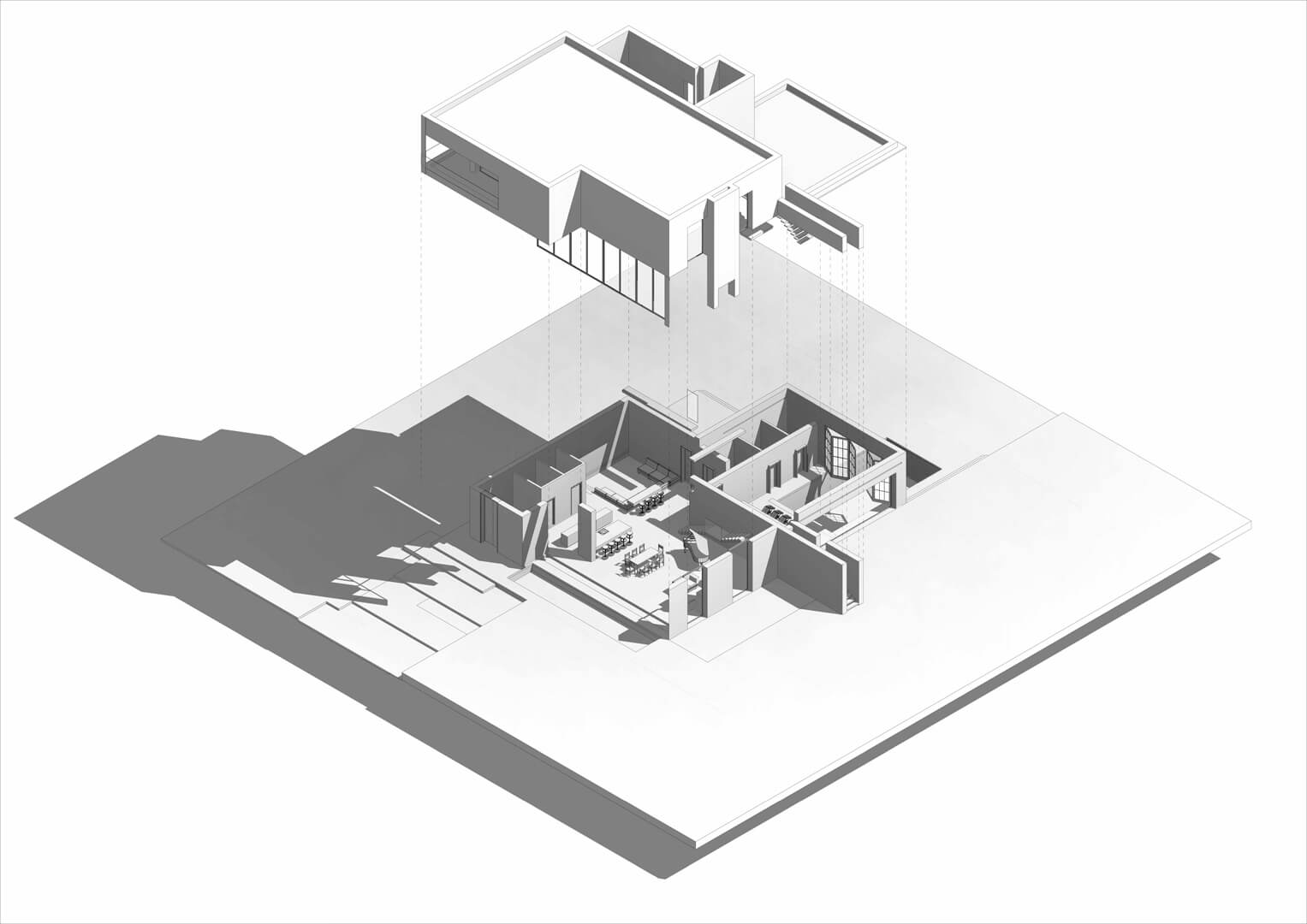 Working on residential projects, we always try to emphasize the personality and the way of thinking of the client. Since the house does not have walls inside, it creates a more open and free space providing a sense of infinity.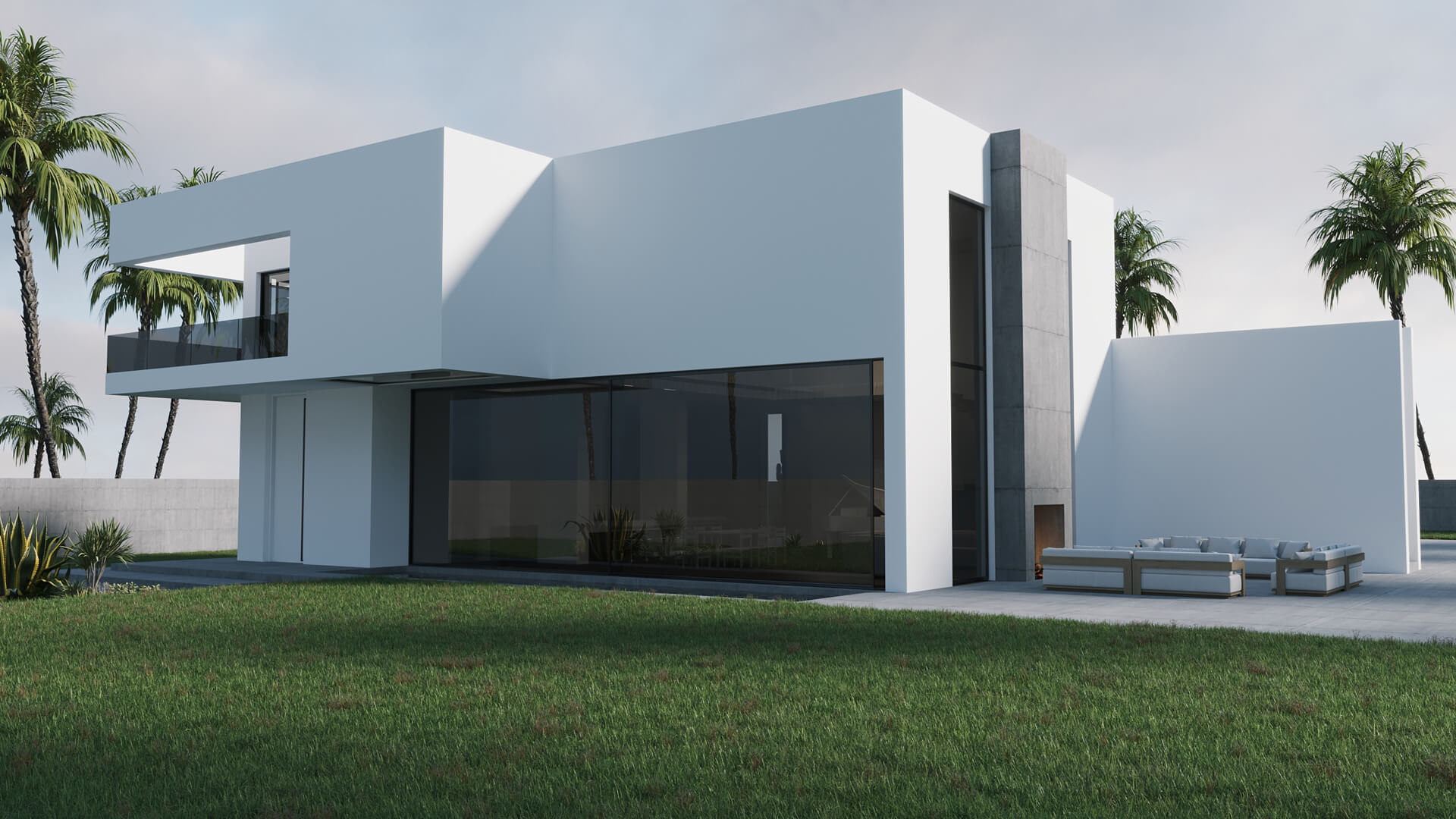 We designed this house for a young man who strives for freedom, so the floor-to-ceiling windows are made for giving that sense and making the room larger.
The house has a large bedroom, bathroom, and two balconies on the 2nd floor. Just imagine enjoying your cup of coffee and morning on the balcony.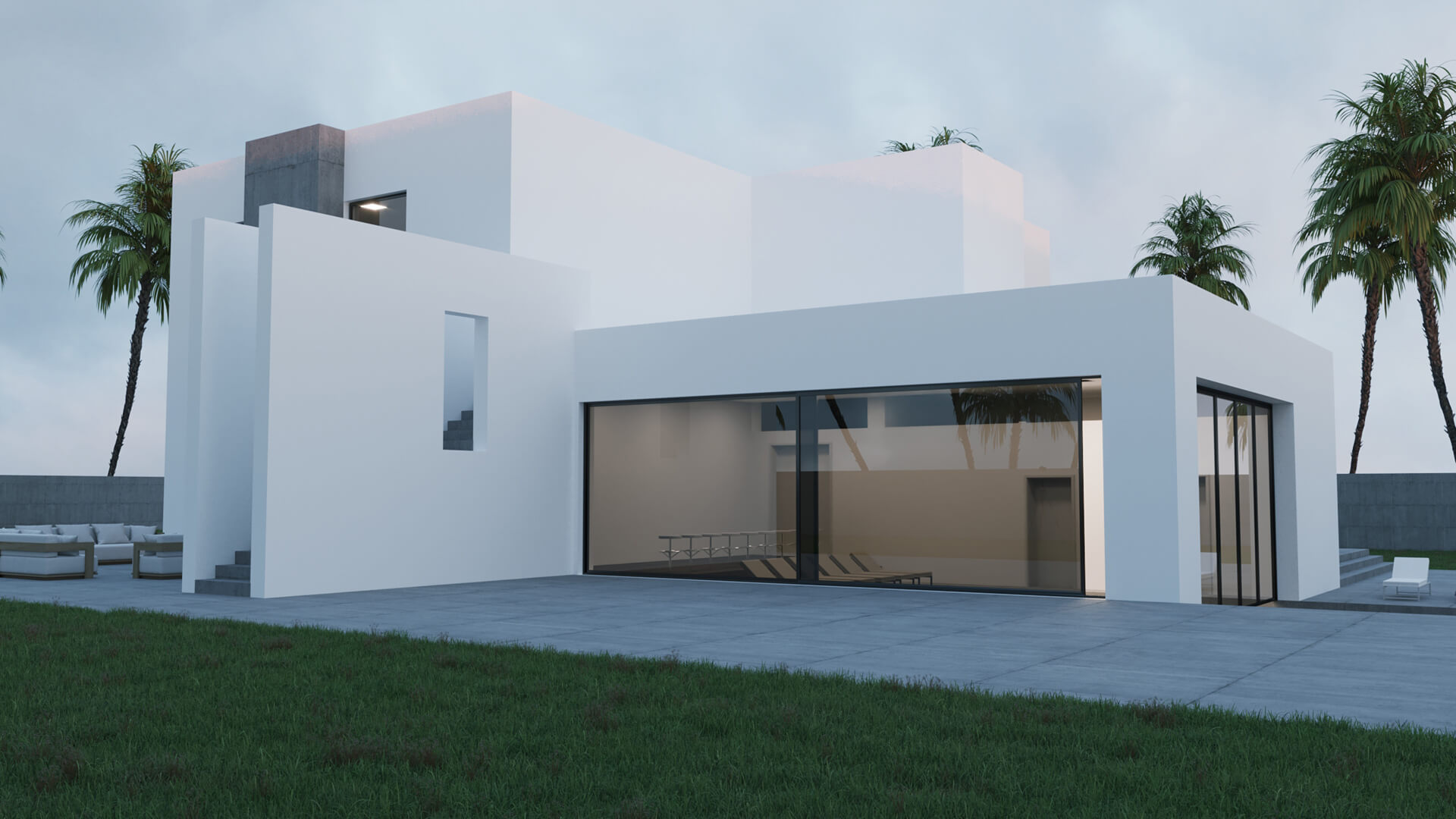 It's also a perfect place for partying, pooling and spending your best time with your best friends.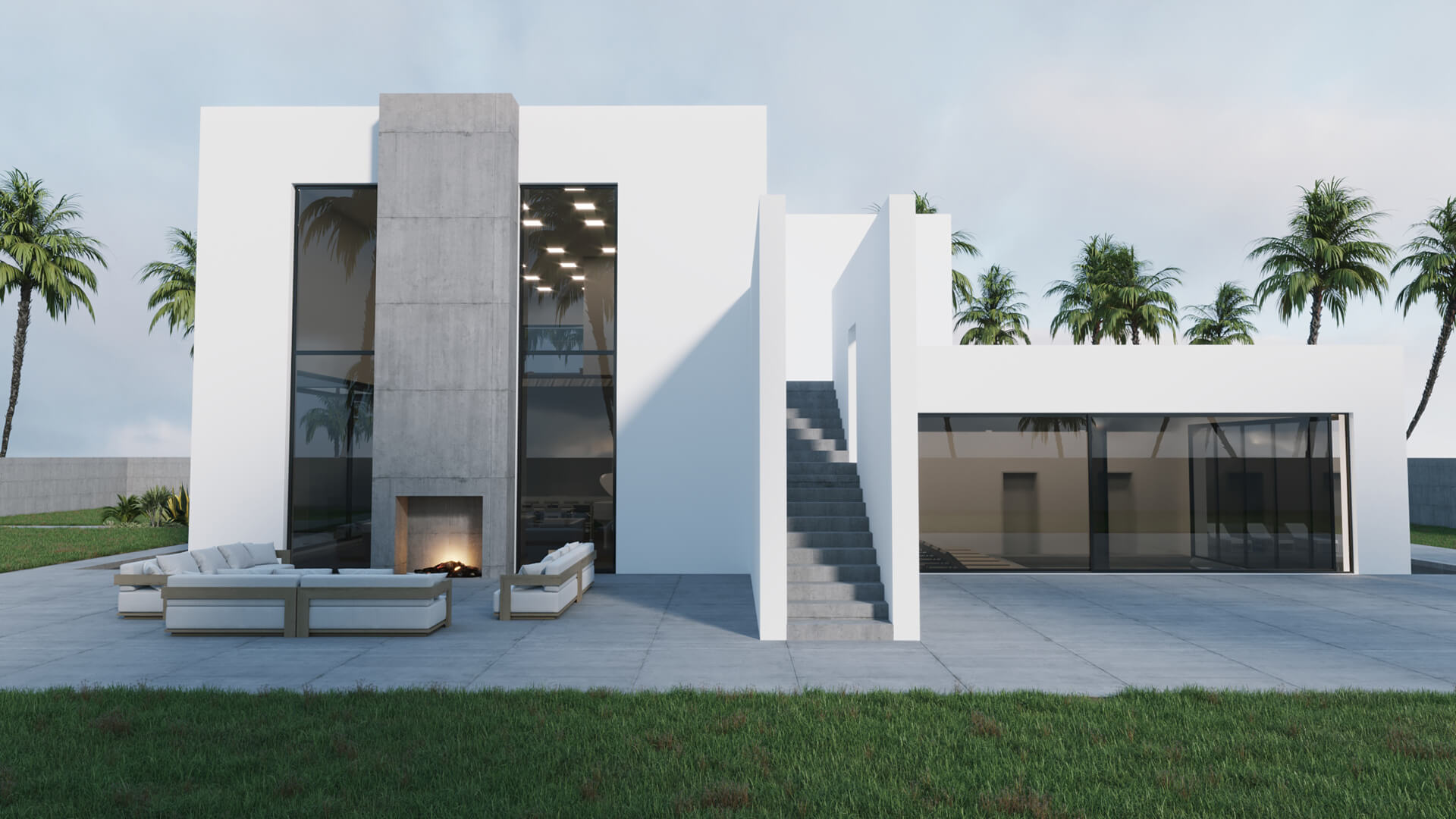 We did it full of freedom, with lots of open spaces and lights trying to deliver a sense of infinity.