WAYSIDE HOUSE
Location: Yerevan, Armenia
Year: 2021
The atmosphere and energy of the house captivate you from the first glance.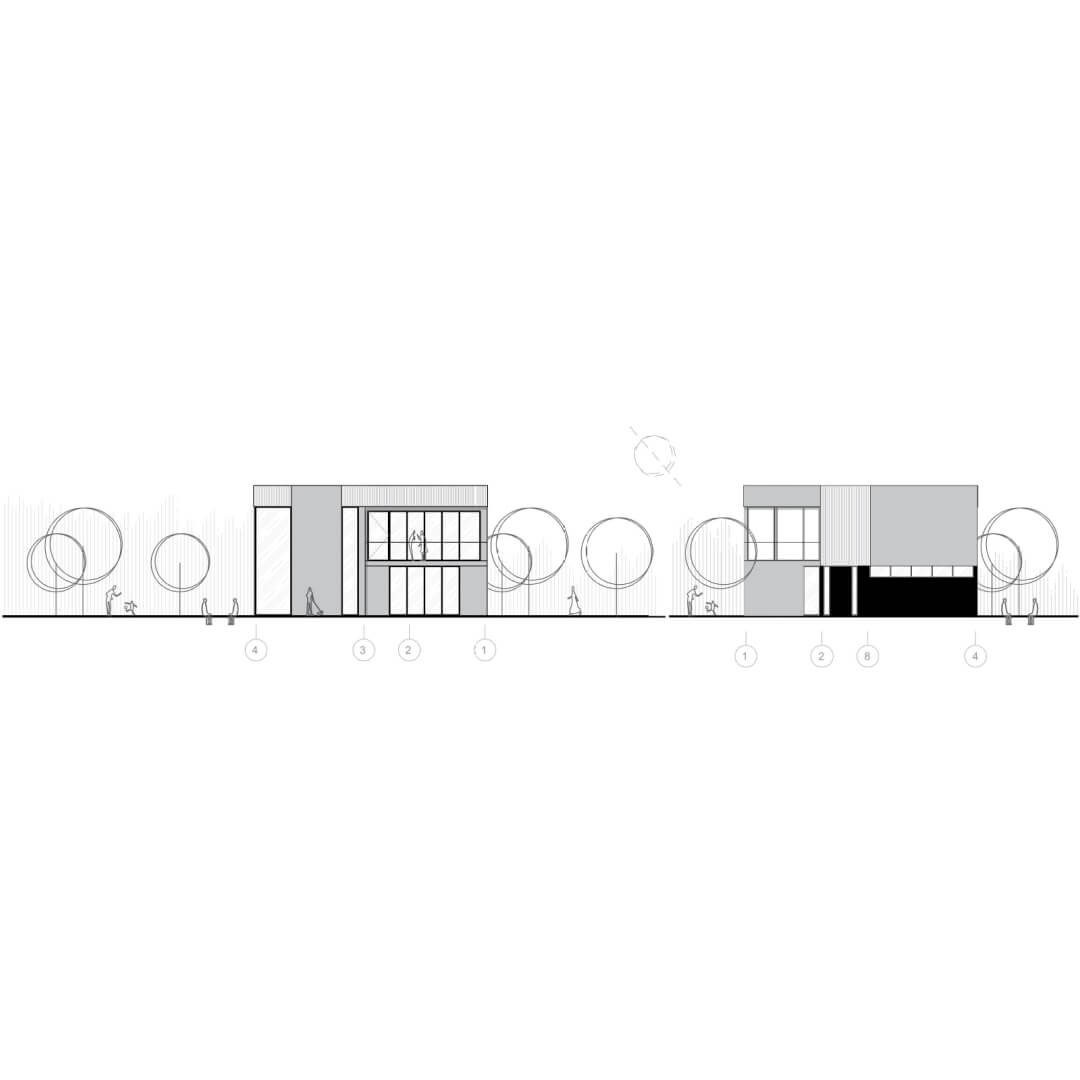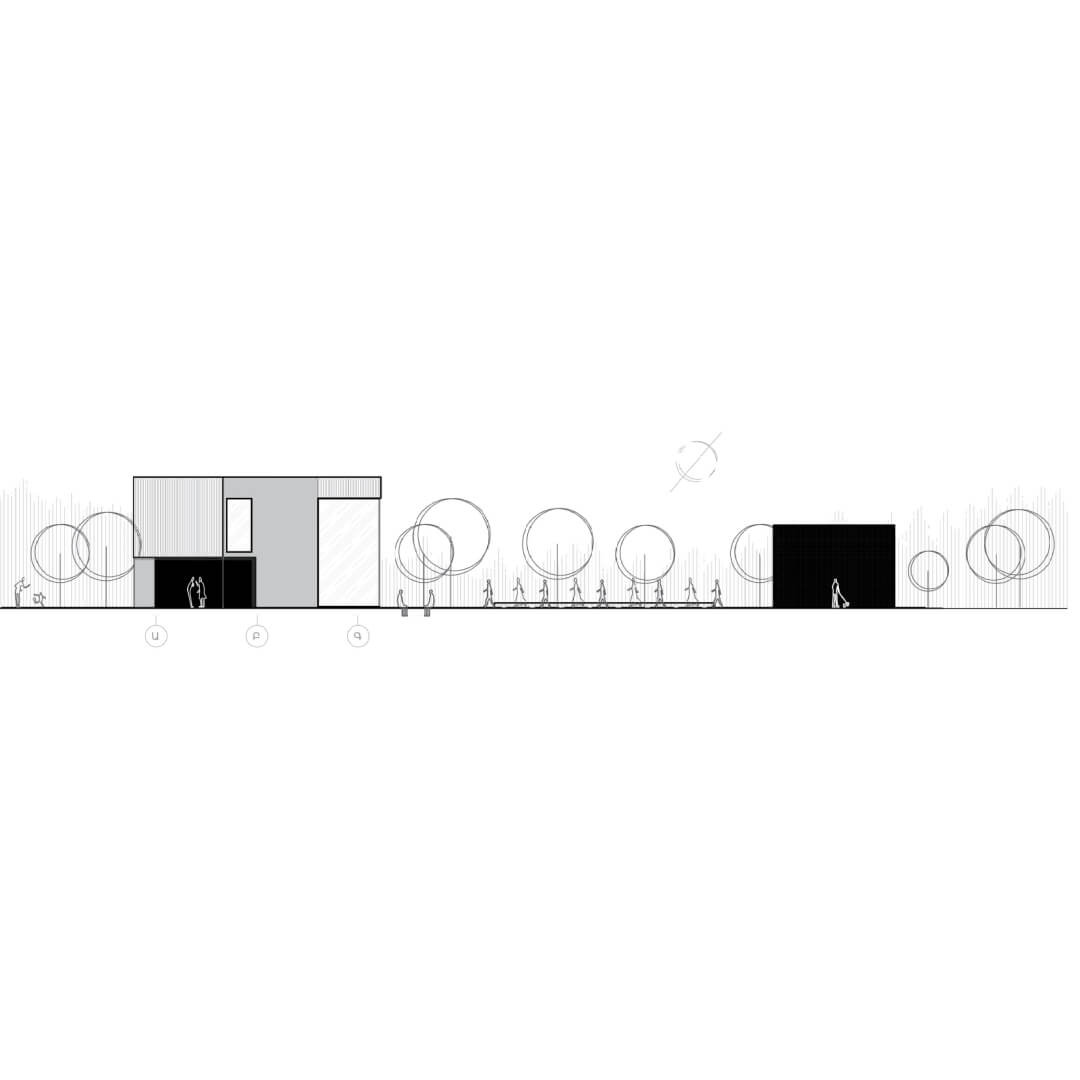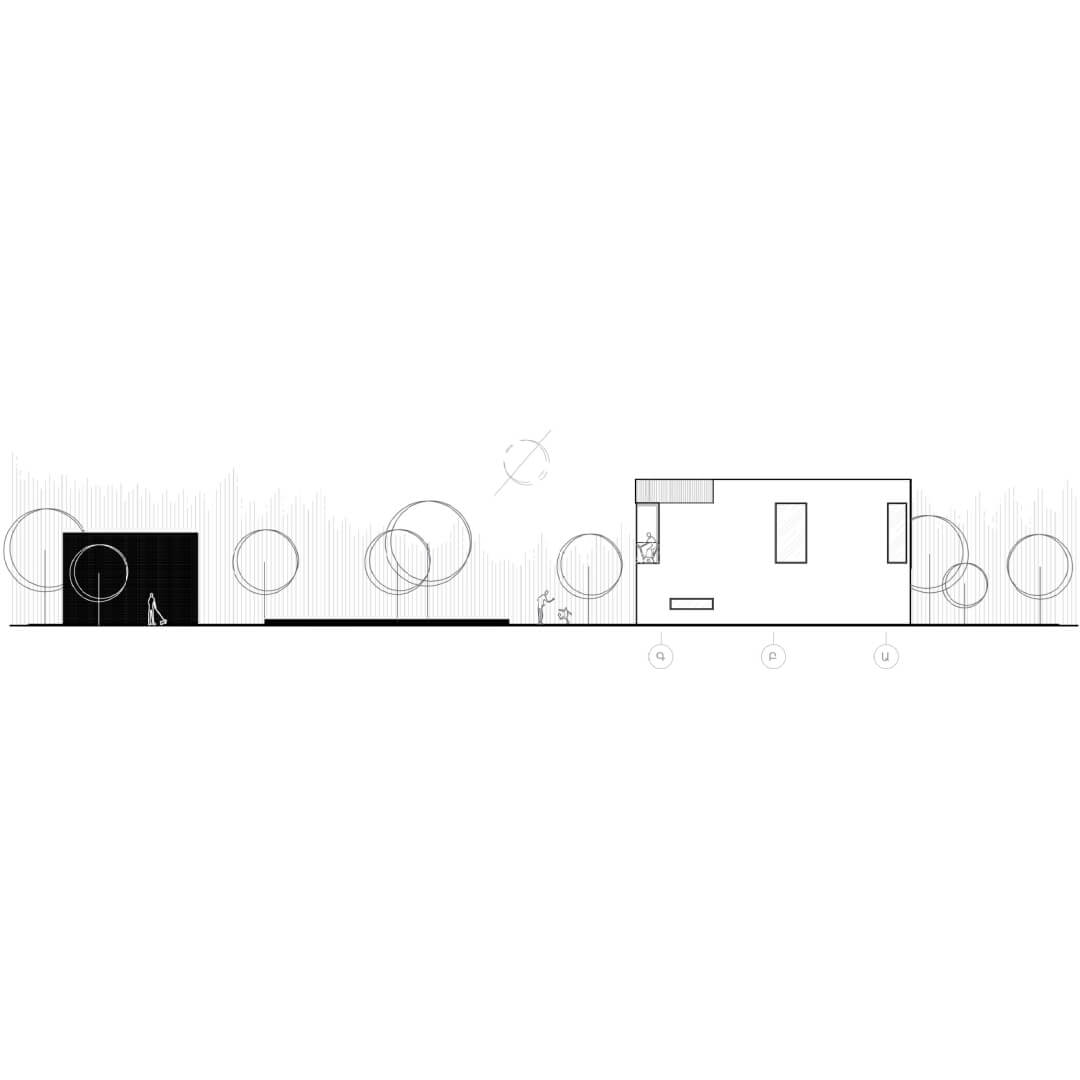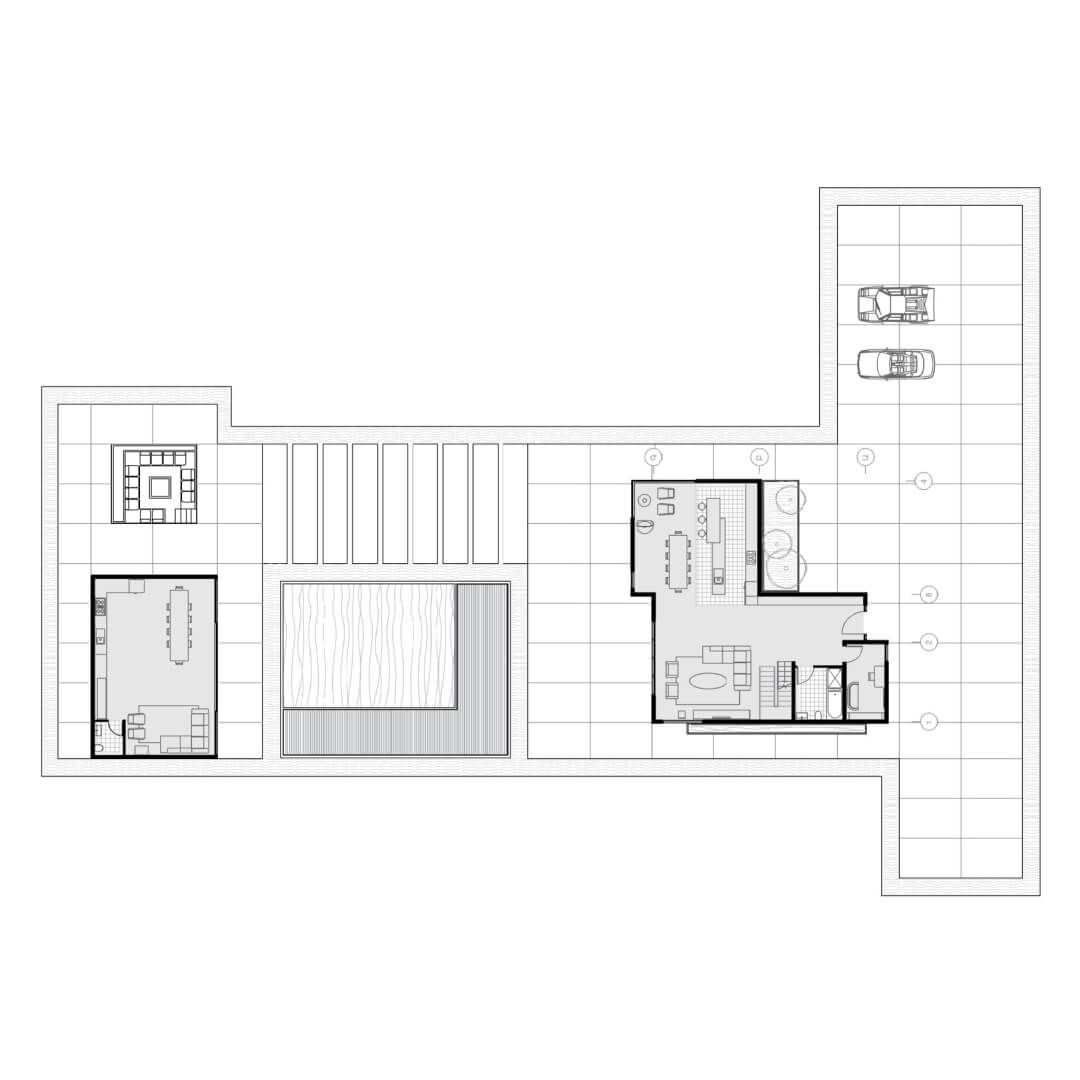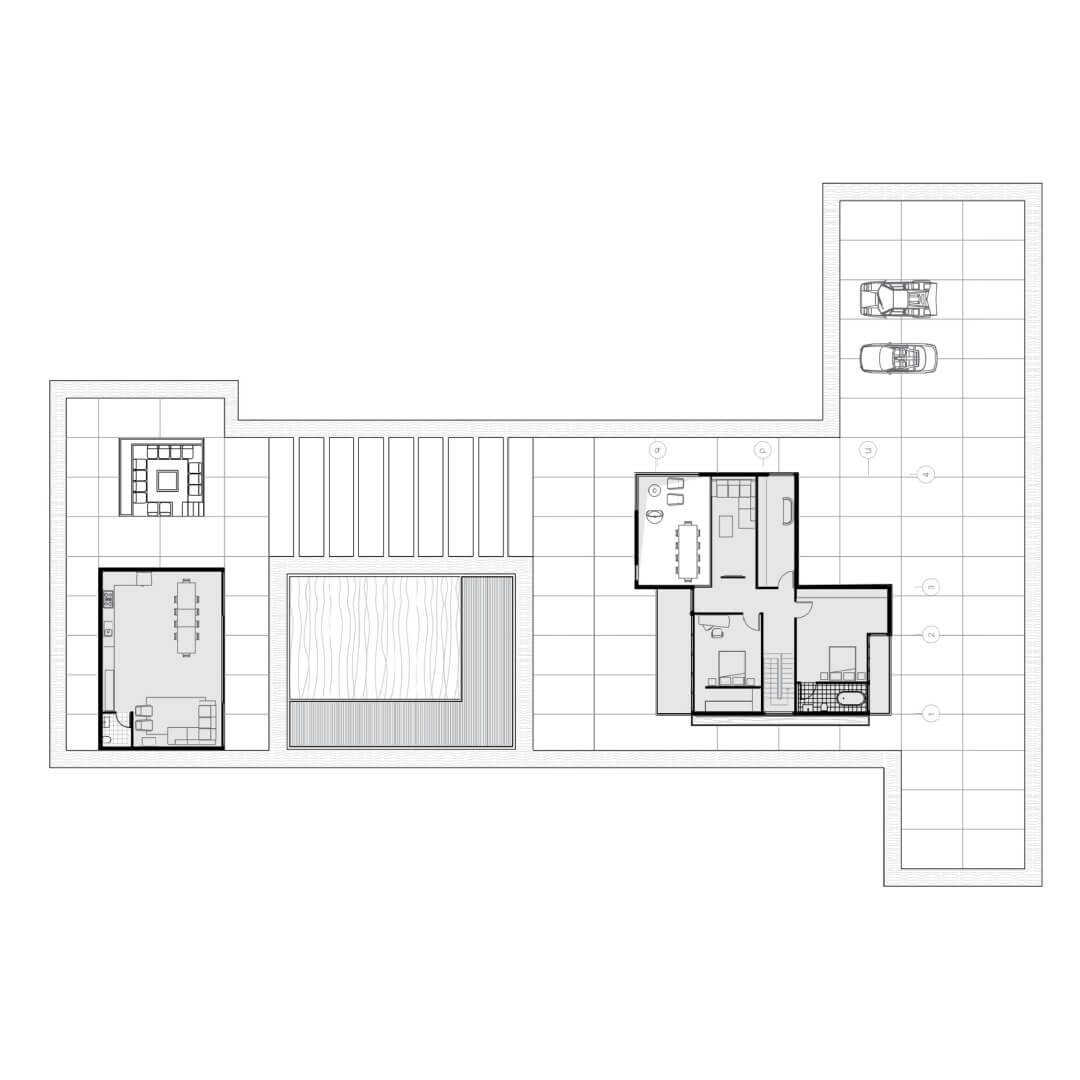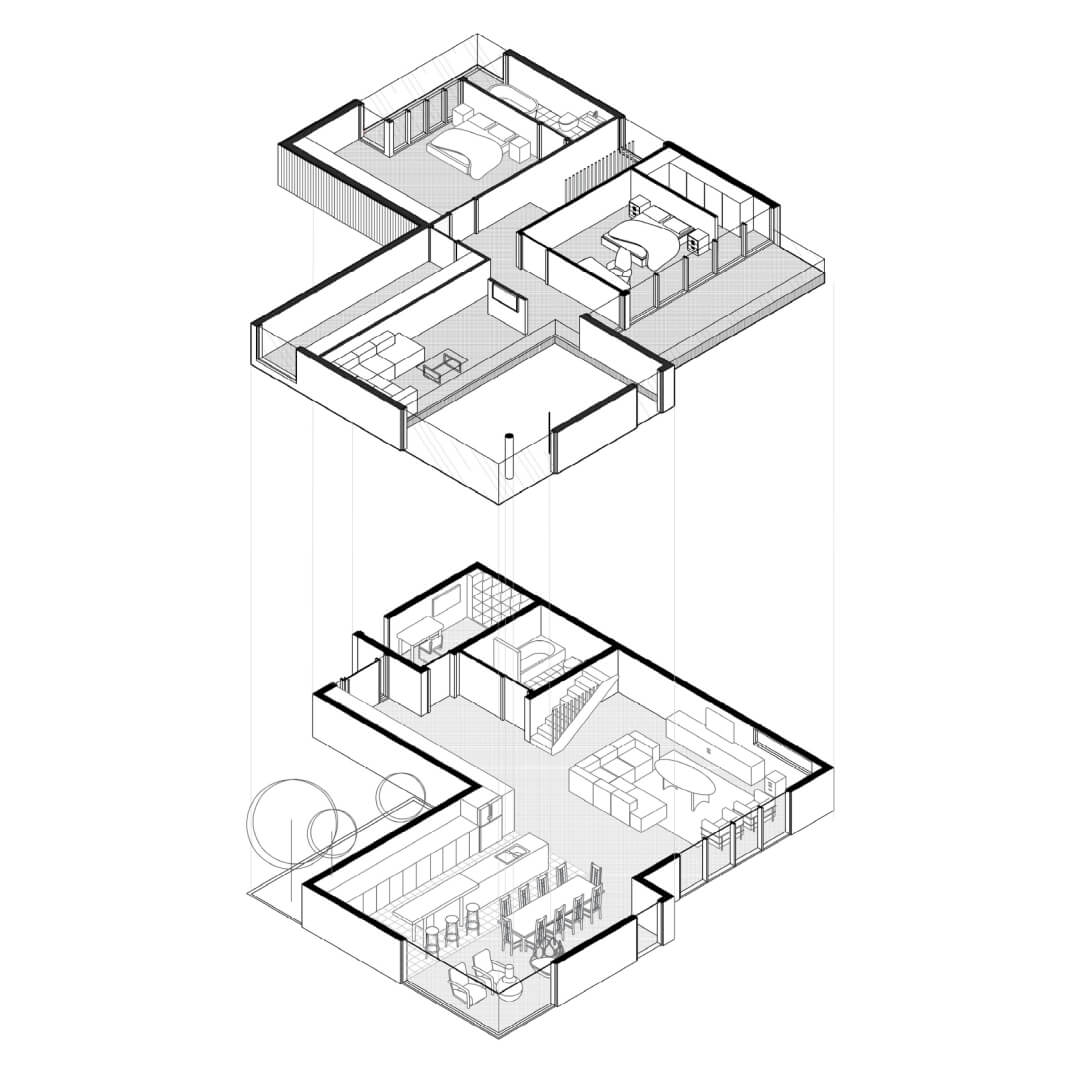 While designing this house, our focus was chiefly concentrated on delivering convenience.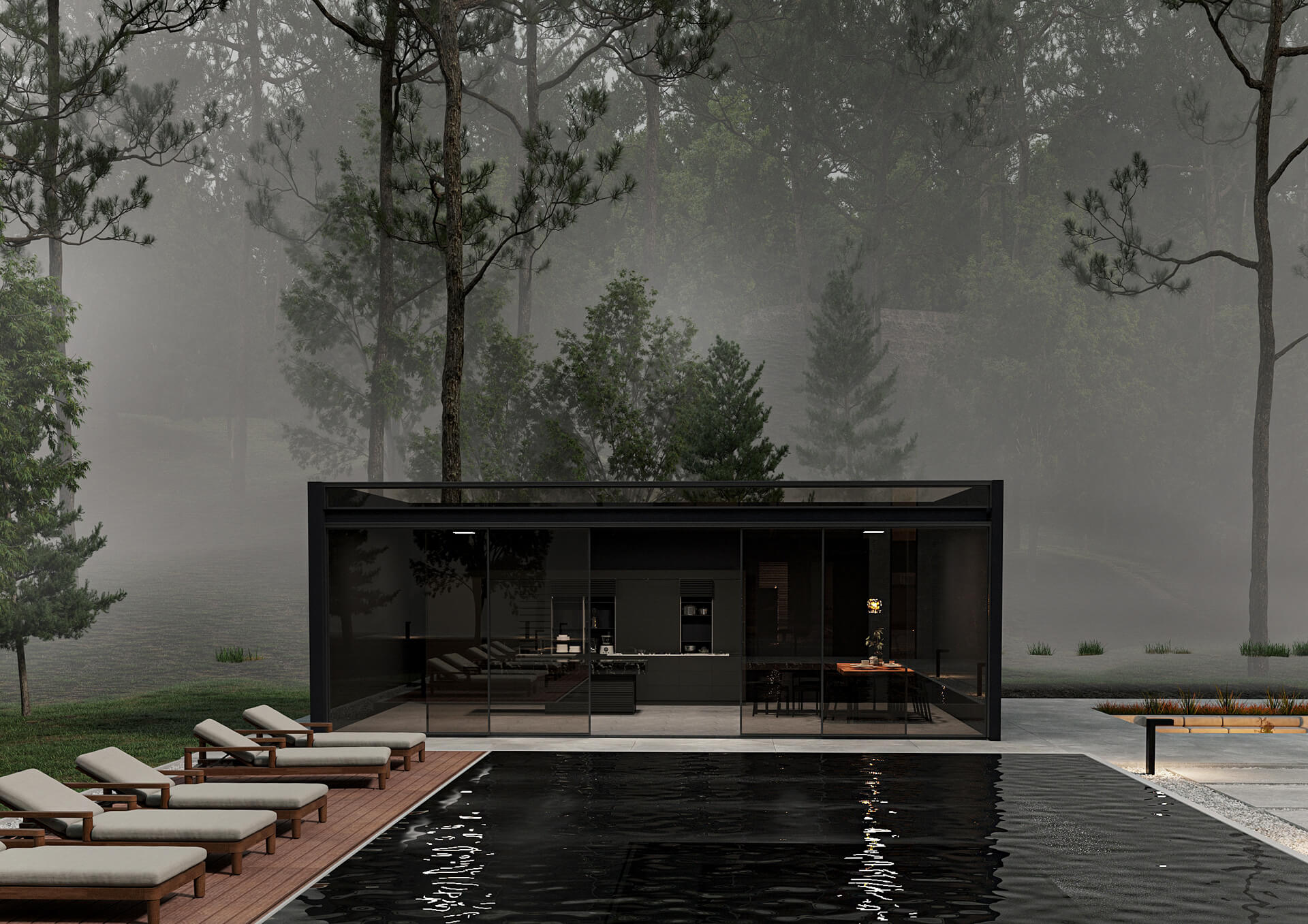 Elegance and harmony culminate the story which every house has, and every story is about a human being because we create everything according to human desires, lifestyle, and worldview.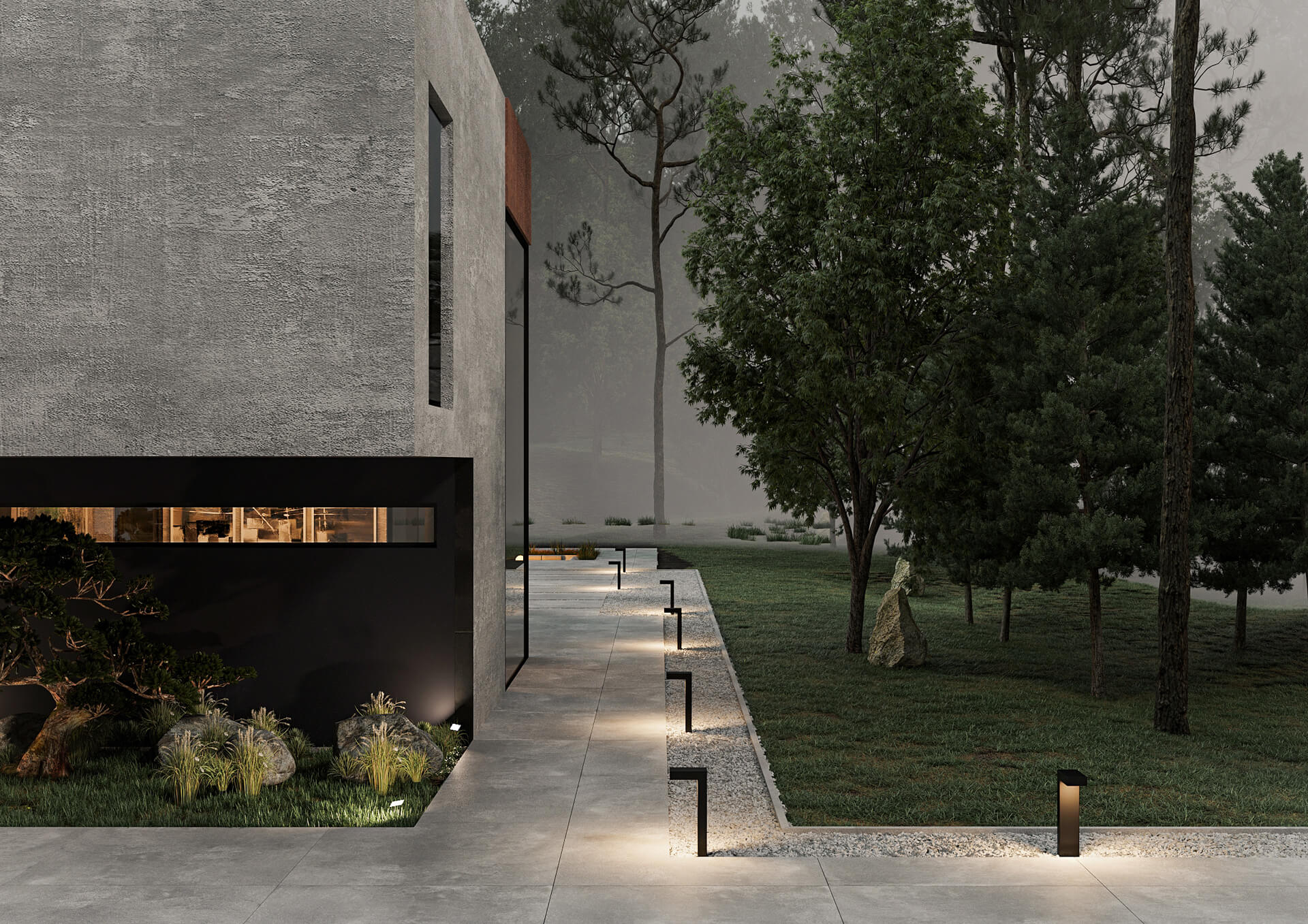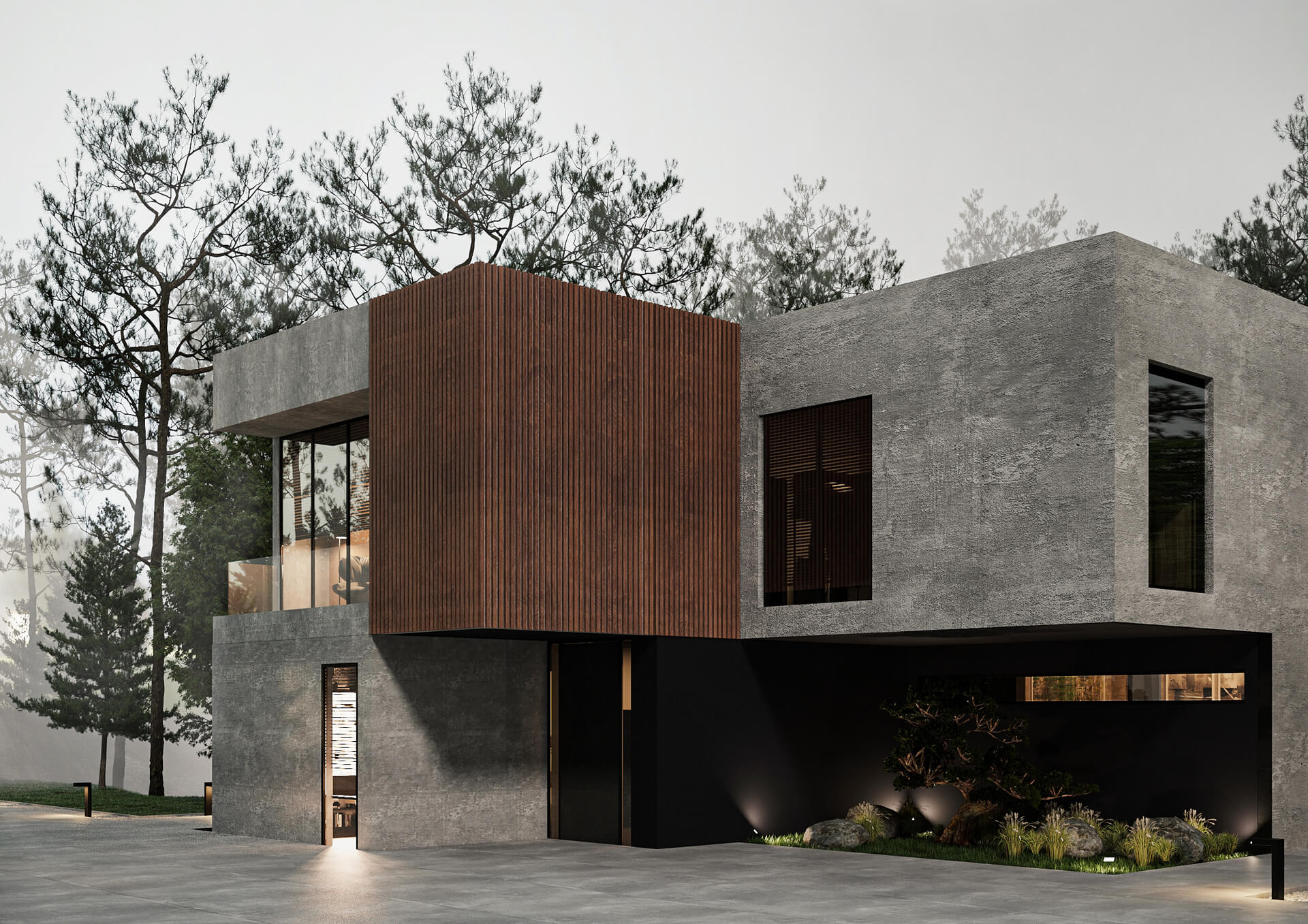 We created a place surrounded by forest to erase the boundaries between nature, architecture, and the interior. This is a place where you merge yourself with nature.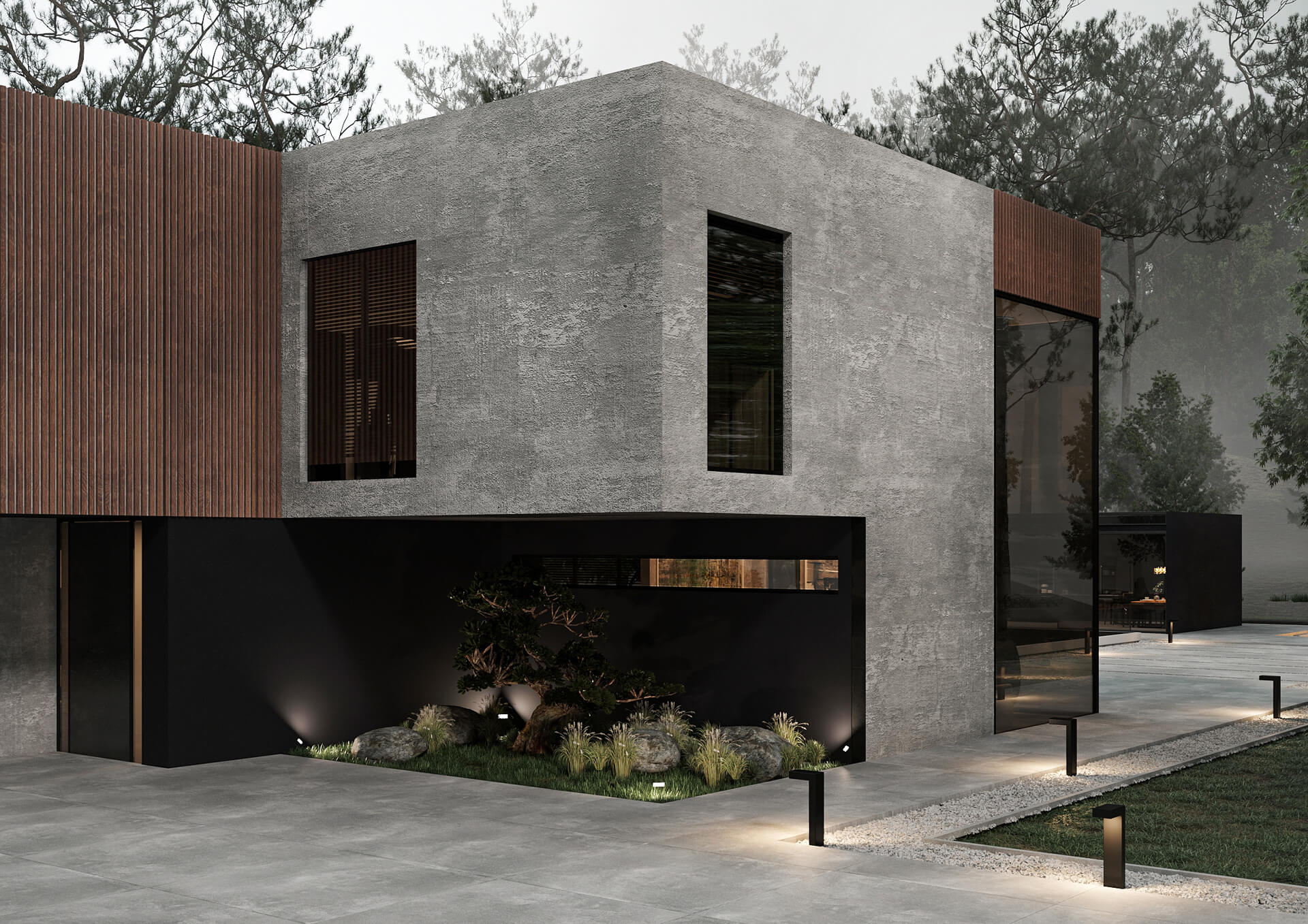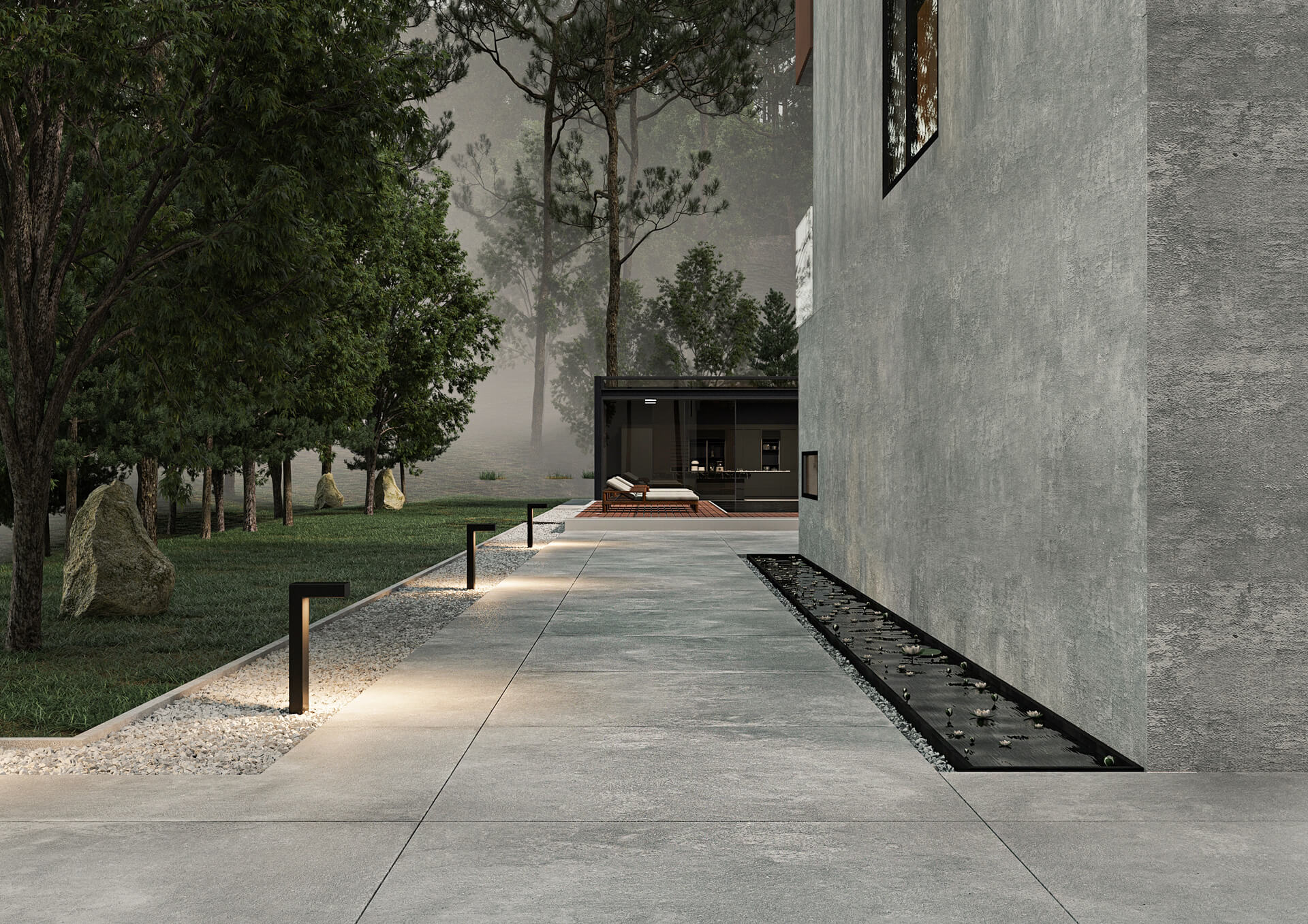 Natural lighting is encouraged through large windows. We have used natural materials such as concrete and metal.

The owner's most enjoyable part of the house is the outdoor space. They wanted to have a leisure zone to spend time with family members or friends, have summer parties and enjoy their fairy evenings. The key feature of the modern house is the way the outdoor space is both connected and integrated into indoor spaces.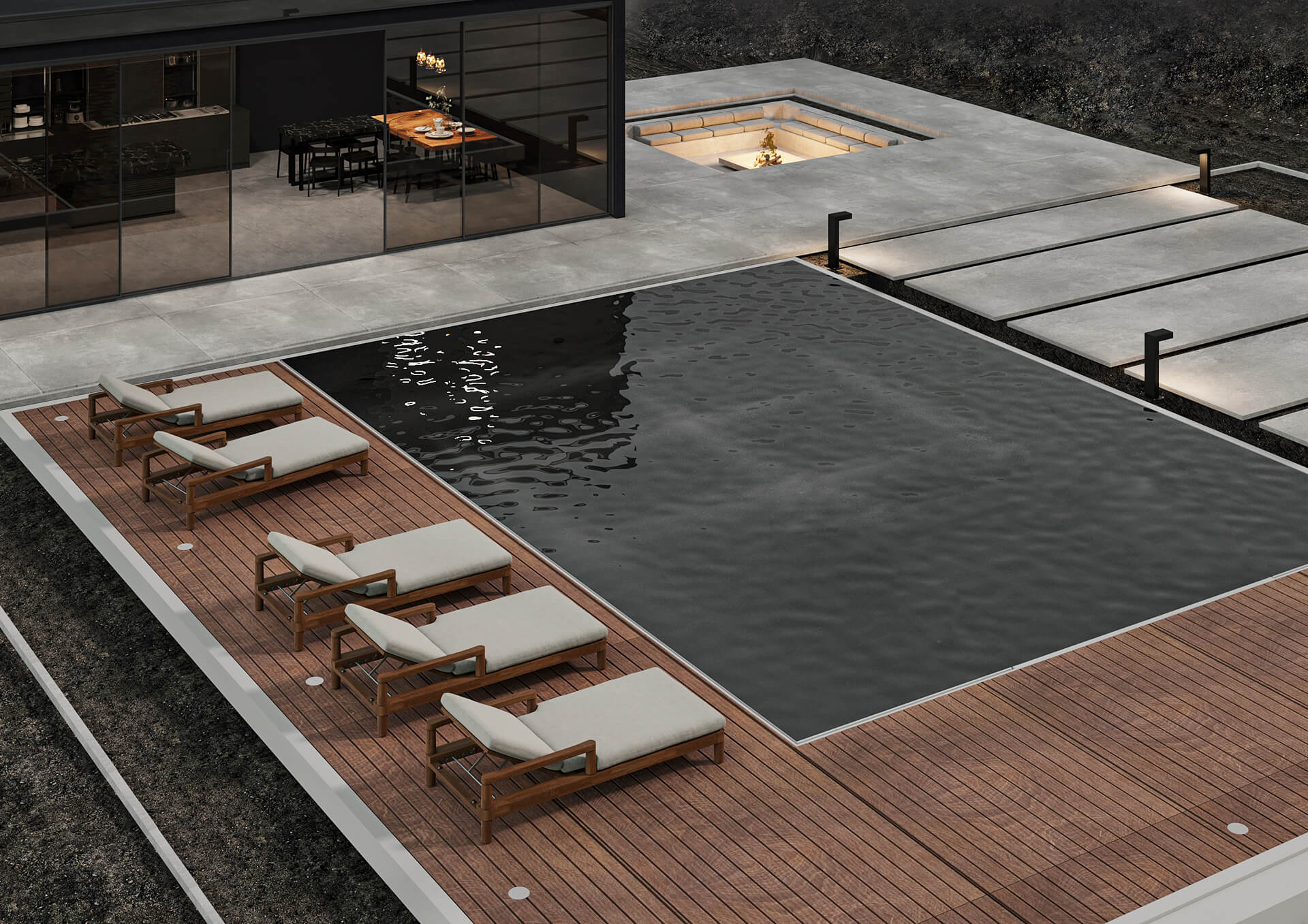 The overall look and feel are one of spaciousness that invites nature into the home.