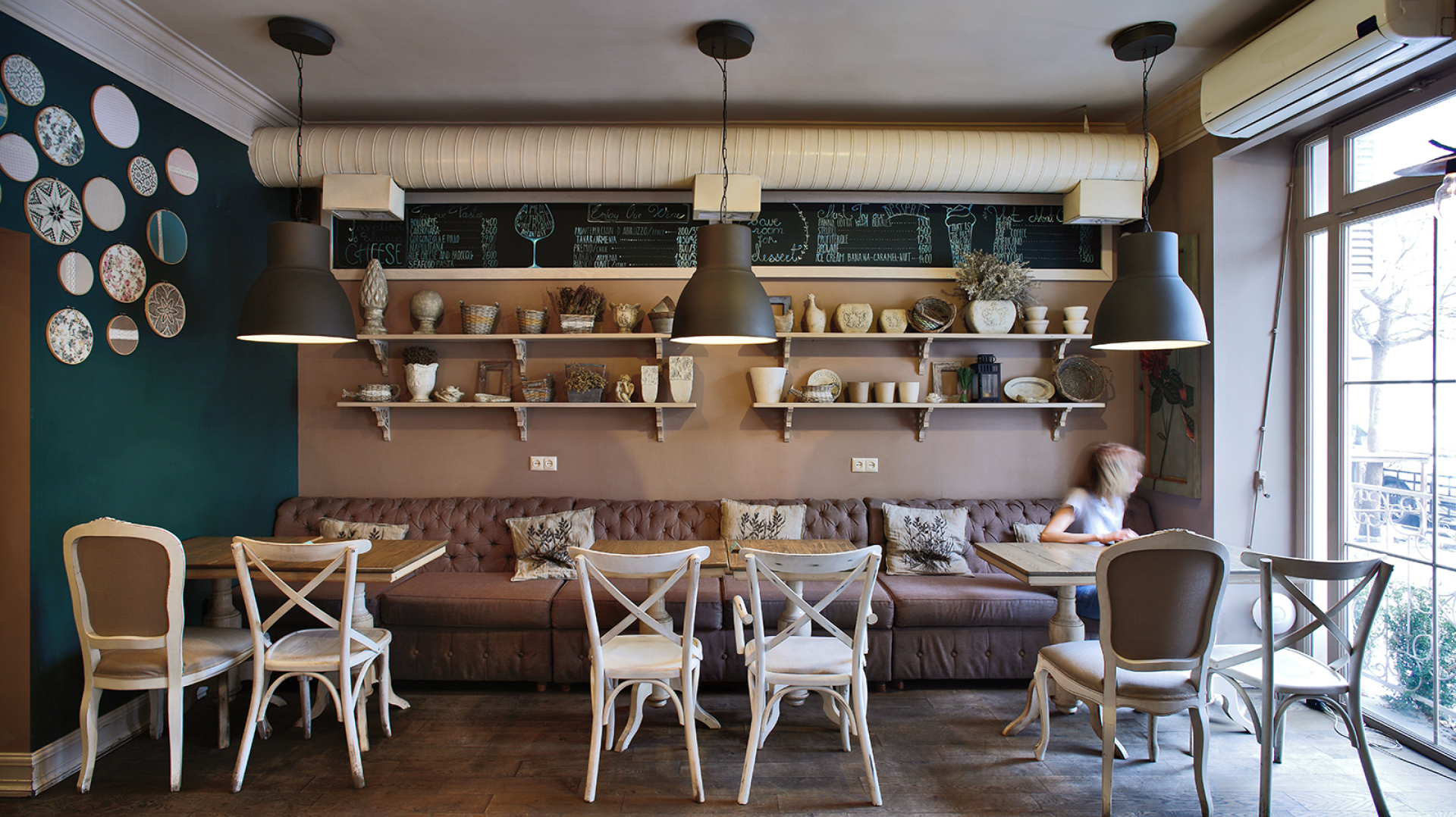 Malloco CAFE
Location: Yerevan, Armenia
Year: 2014
Stage: Comleted
Category: Cafe
Client: Famille Group
Malocco Cafe ought to be more than just a place to eat. It delivers more: emotions, comfort, warmth, and delight — a cafe with tasty food, a relaxing atmosphere with a beautiful view of Cascade.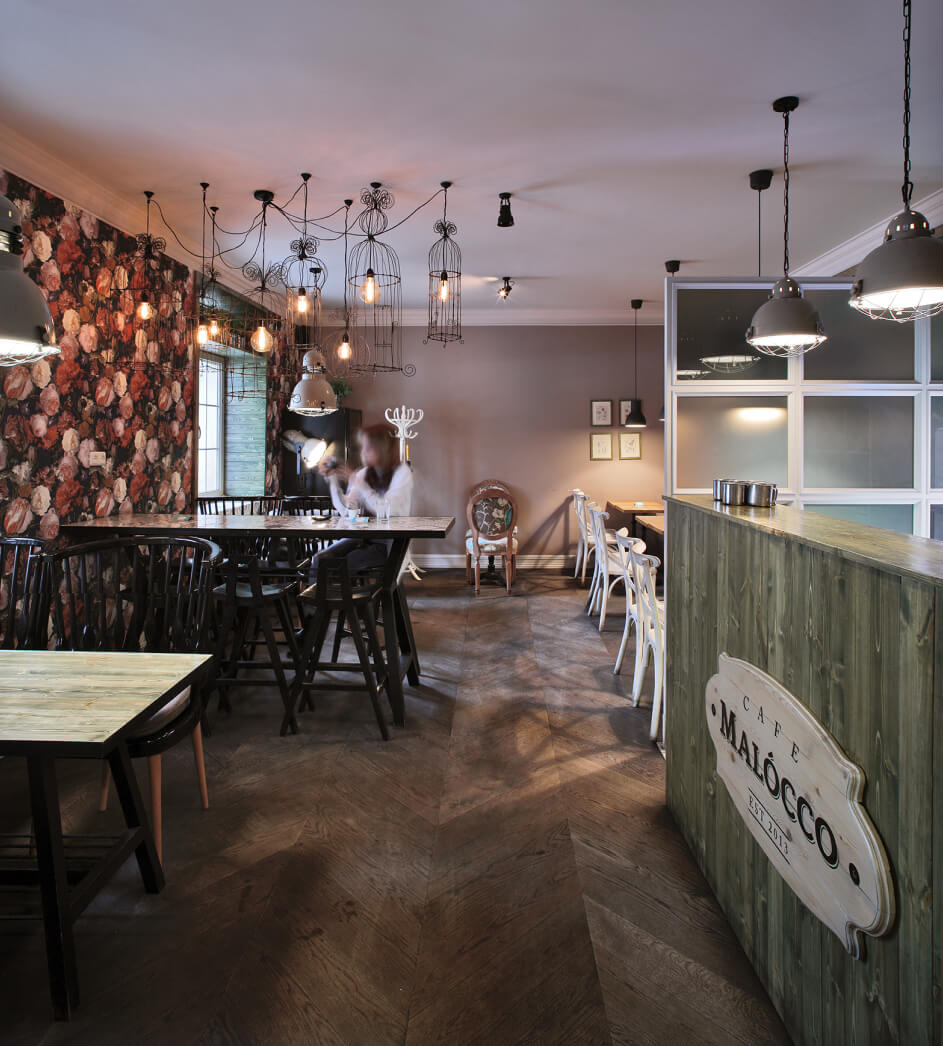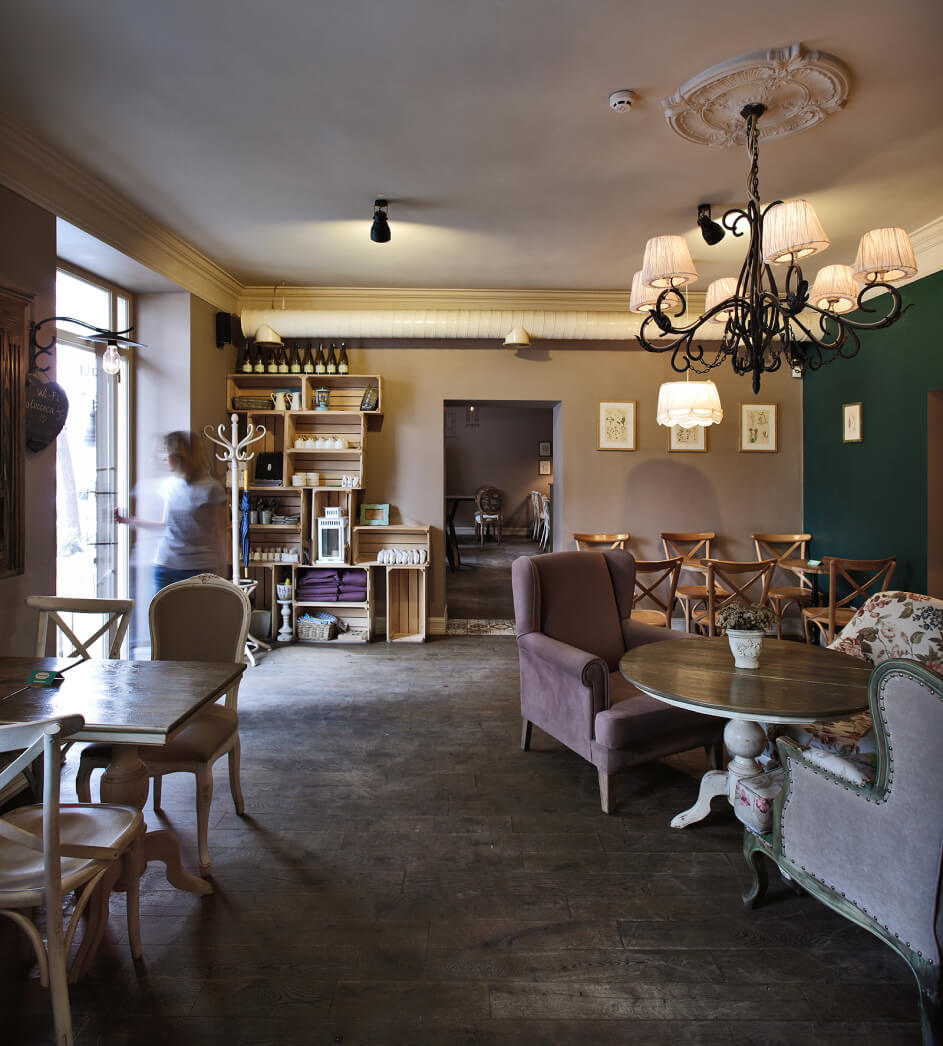 The cafe intends to embody the sensuous French atmosphere: an intriguing amalgam of the old and the new. The elements of antique culture are presented with the modern notion of a huge city. When entering Malocco, the interior takes you a couple of centuries back and hundreds of miles away, where you feel nothing but relief.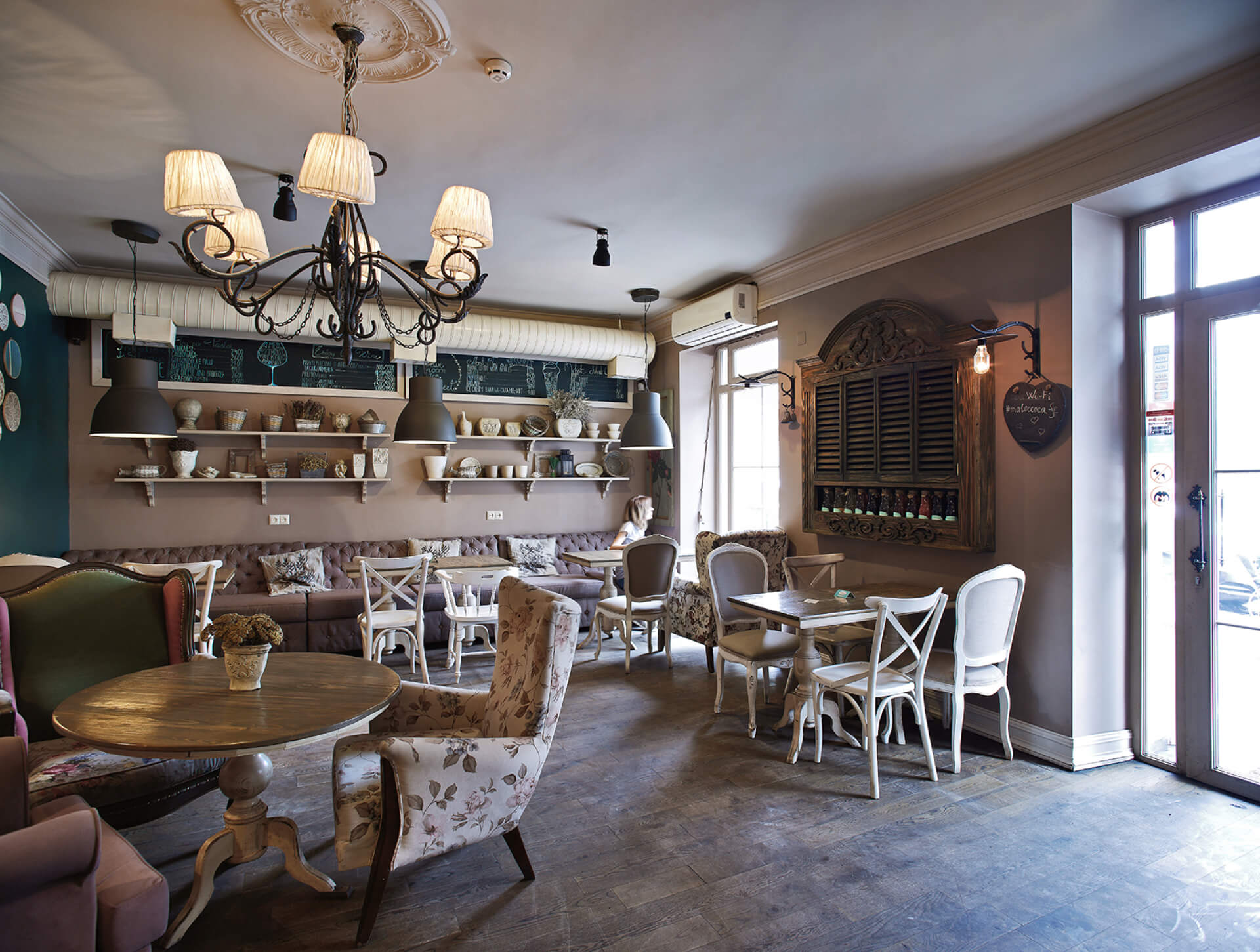 Malocco consists of four areas: three indoor and one open-air space. Each of the indoor areas has an inimitable design that captures the eye. The outdoor area converts French temper with aesthetically pleasing elements and is a perfect spot for those who enjoy coziness. Those are reflected by the color ranges, details, and interior features.
The cafe's central concept is aimed to show the French culture in a filament of the "romance" mood.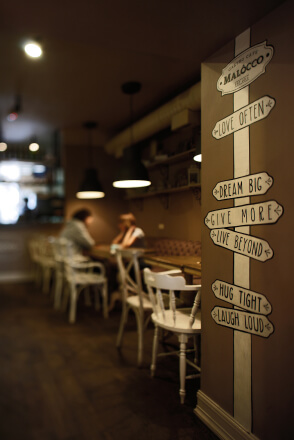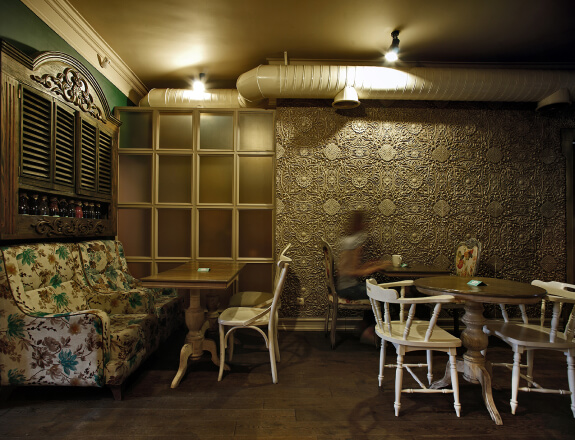 The outdoor space is a balm for your soul: all of the concerns and problems vanish instantly. We made sure to use durable yet pleasing materials to establish a bond with the customer.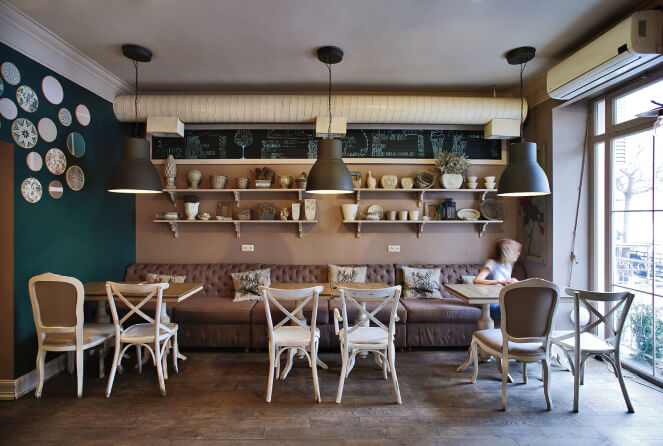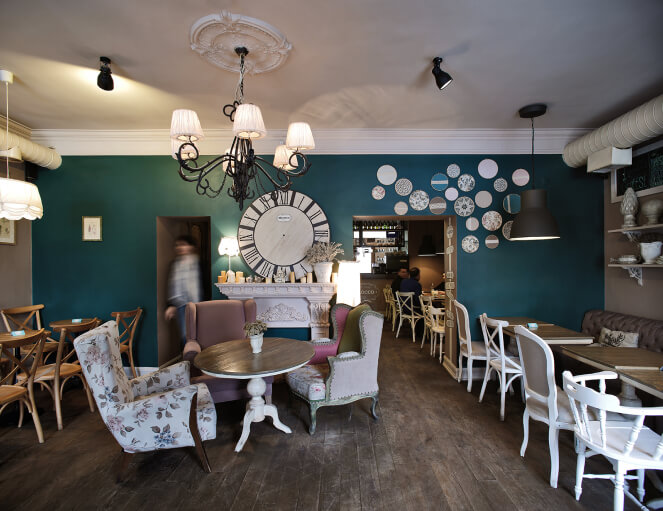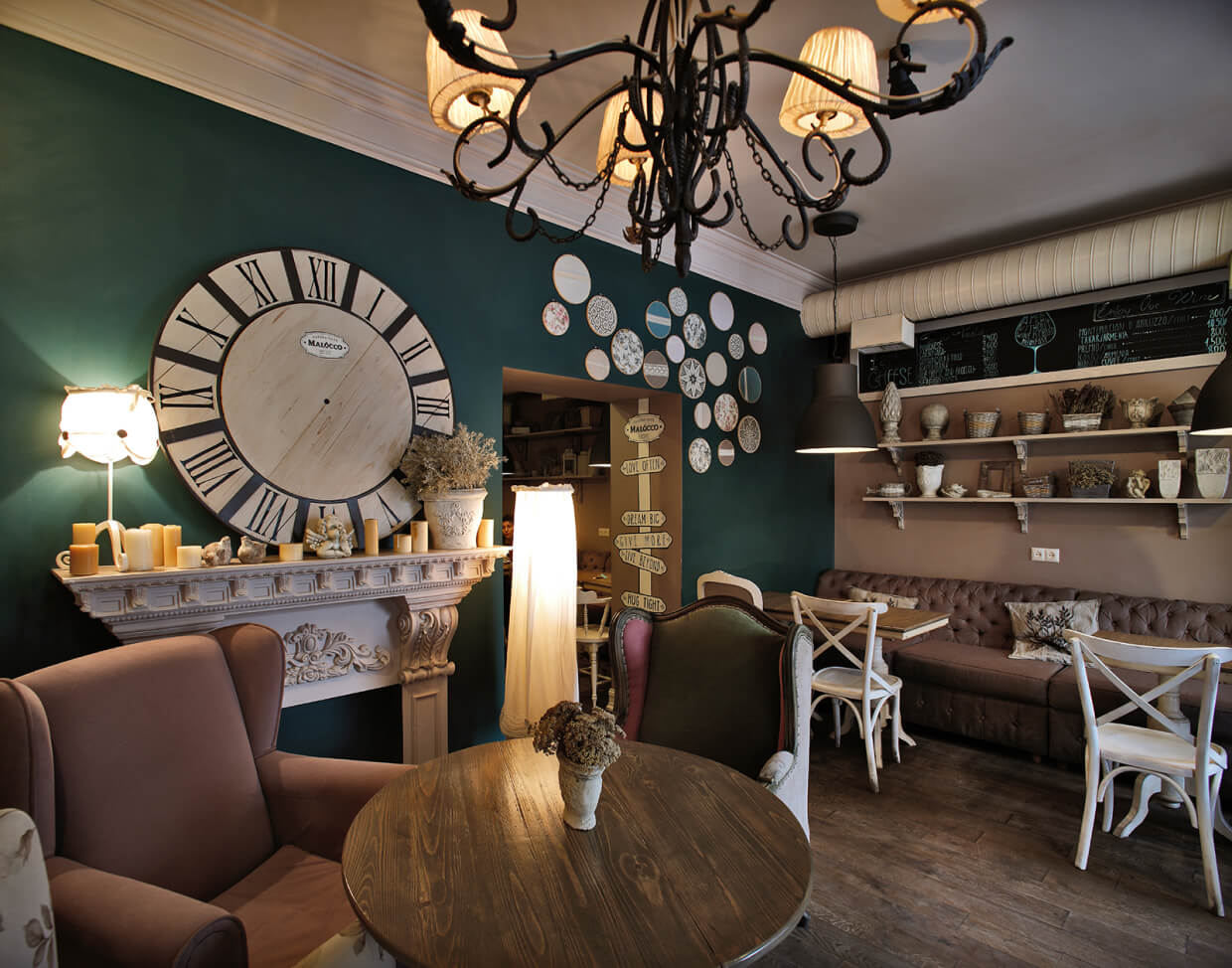 As always, the secret lies in details: that is why Malocco is not just "a cafe." The delicate floral print, thoroughly picked elements, and Provence style splash life to this place. Just like particles of the atmosphere, the features displayed a living mix:
- Small baubles gathered over several years.
- Provence style inspired armchairs, anchoring the temper of the room.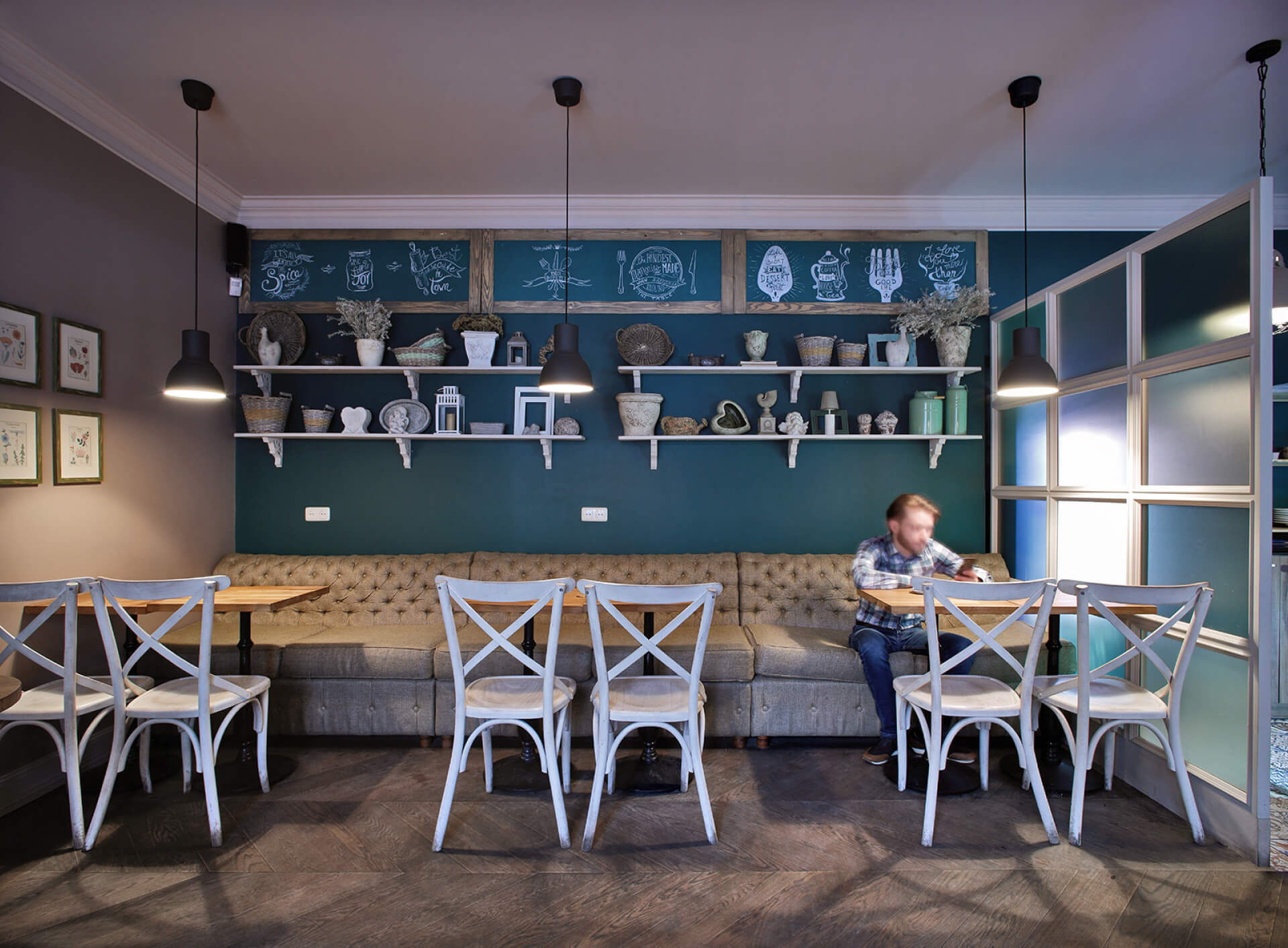 Unique decorations? We got birdcages as a chandelier!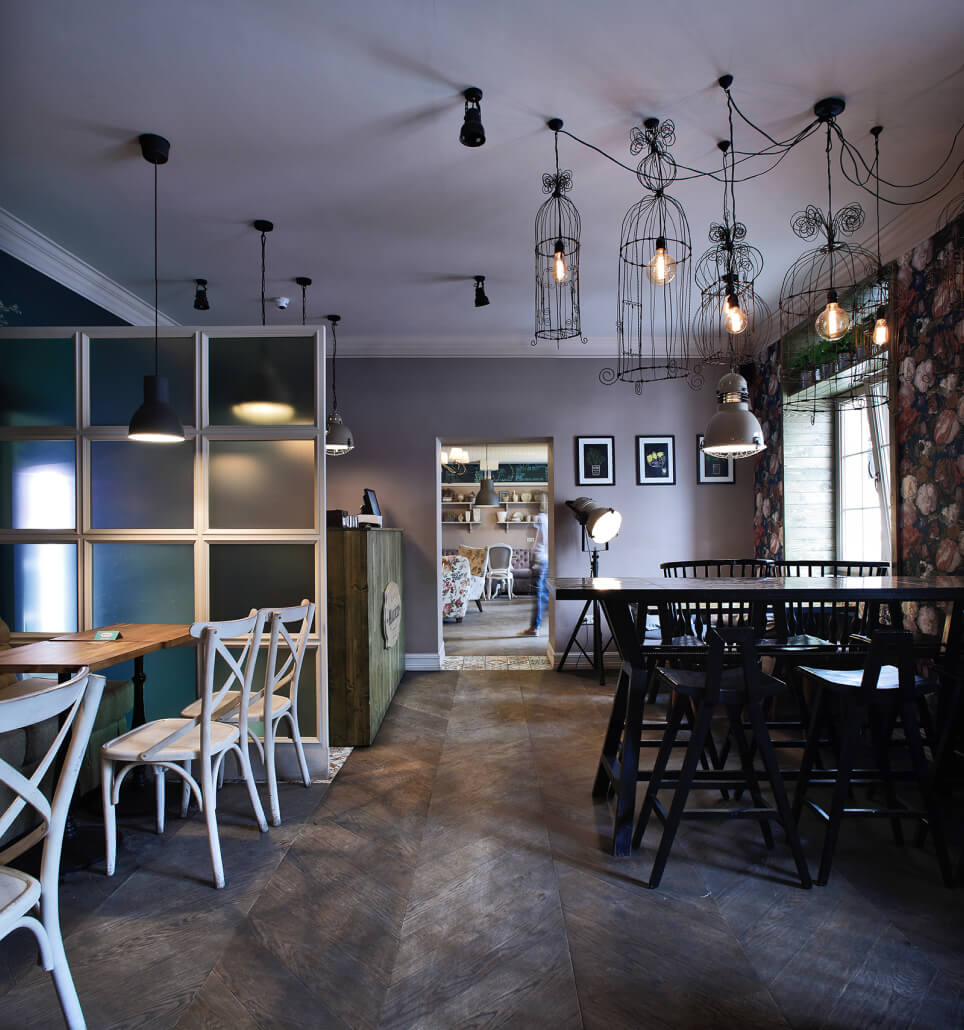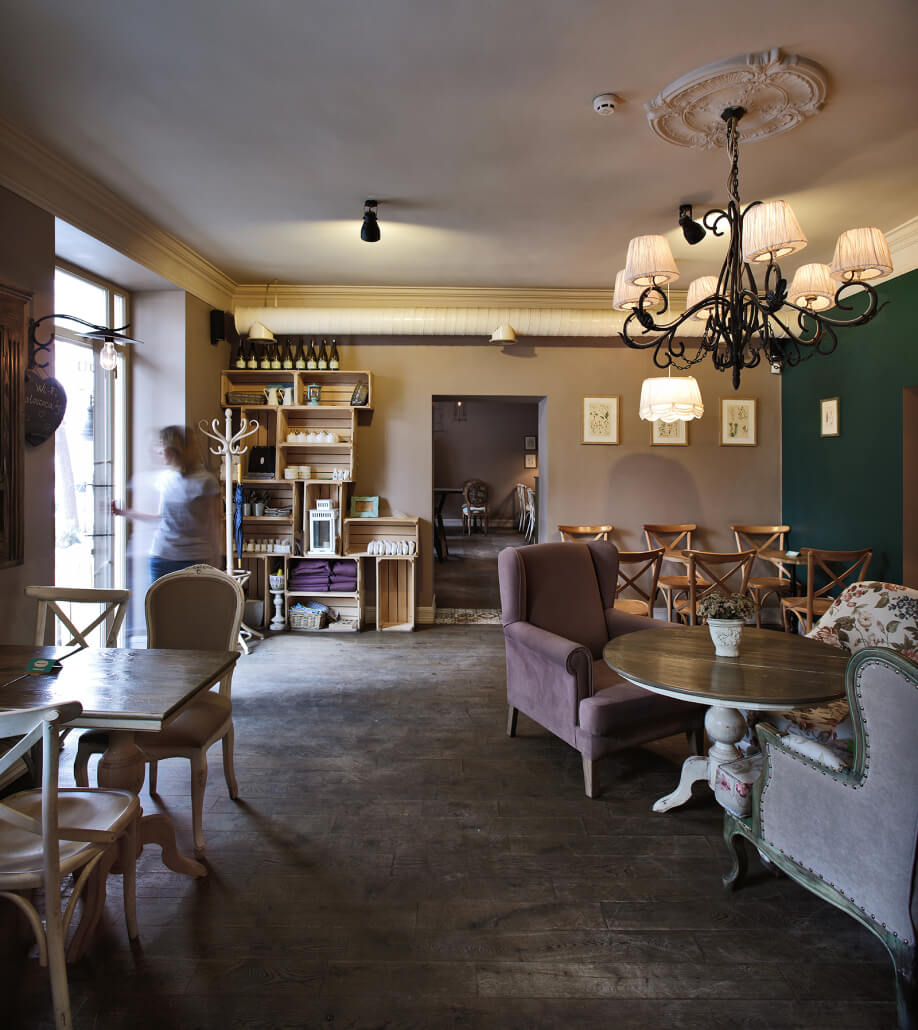 Floral walls: classics presented with taste and elegance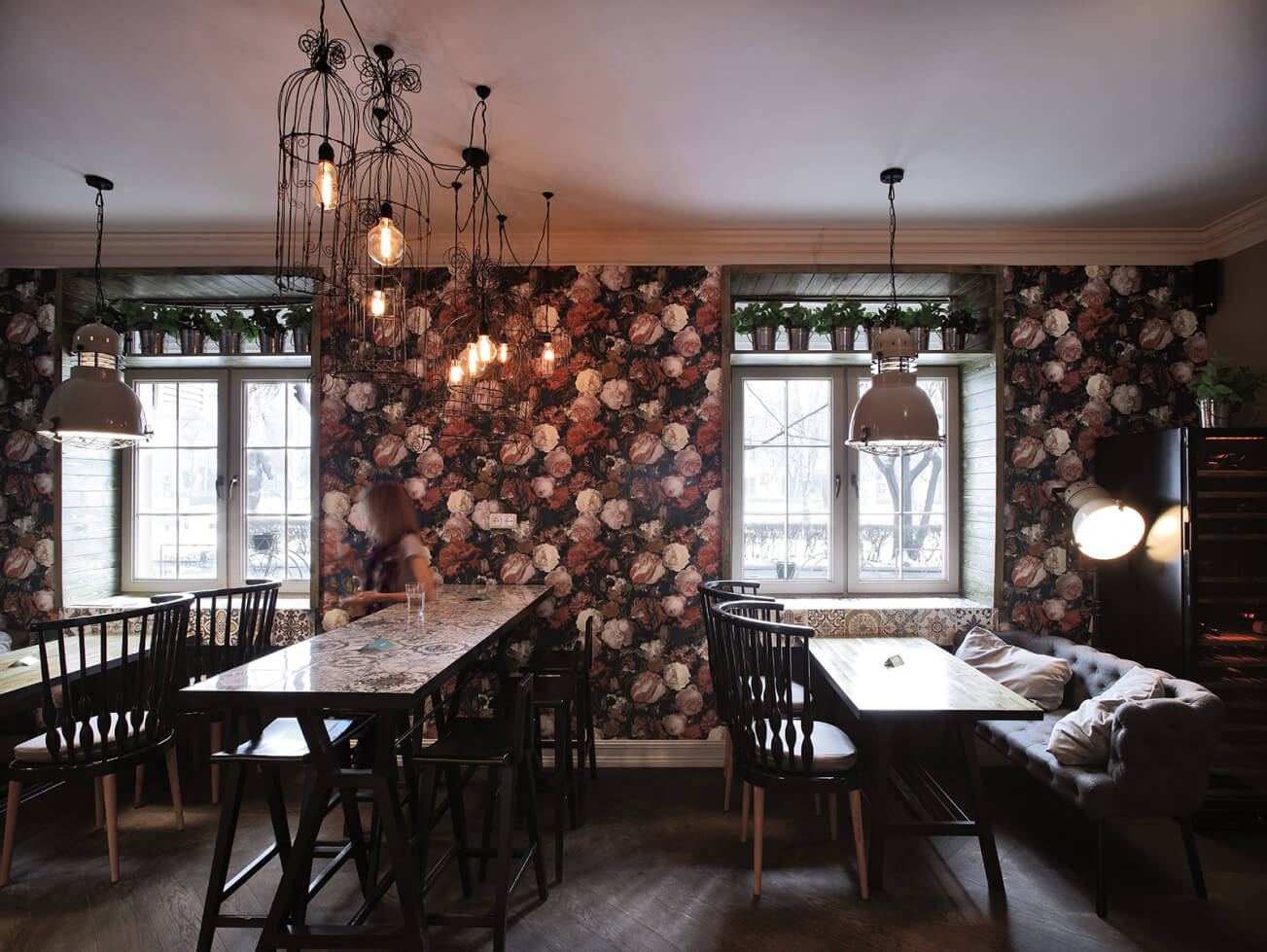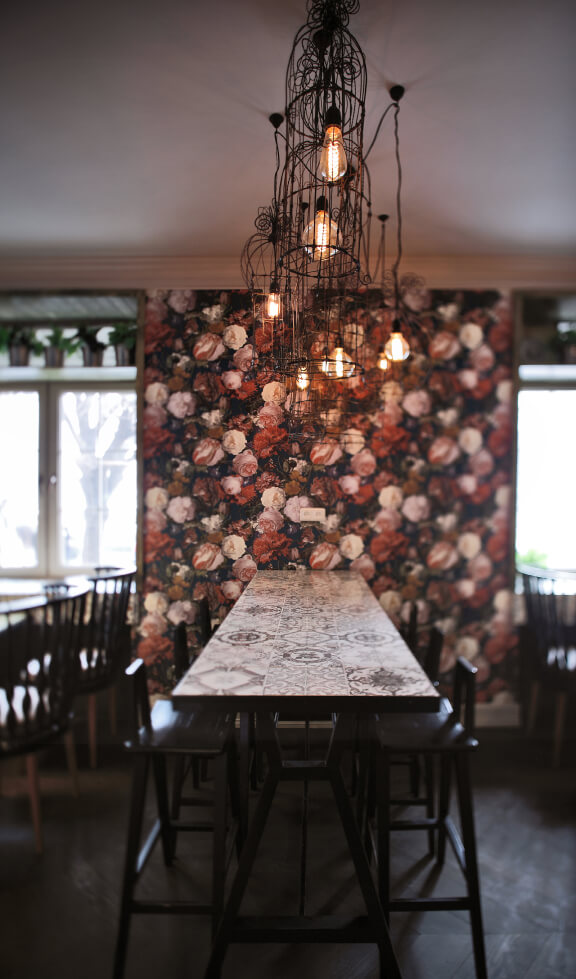 Malocco cafe stands as a reminder if you do something with love, people can feel it.
Malocco GUESTS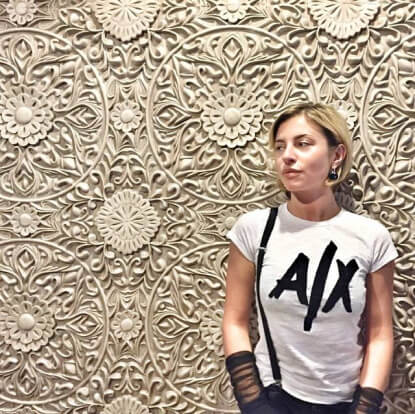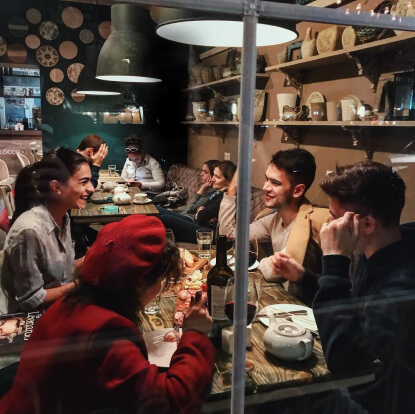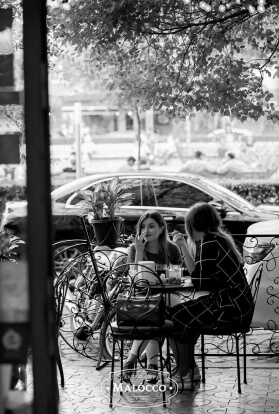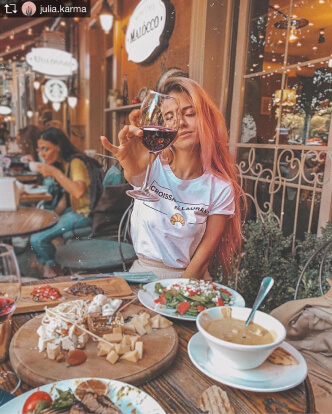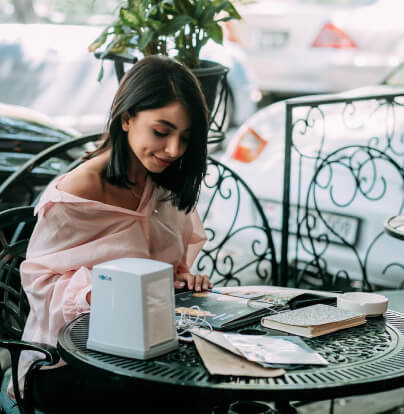 MALOCCO CUISINE