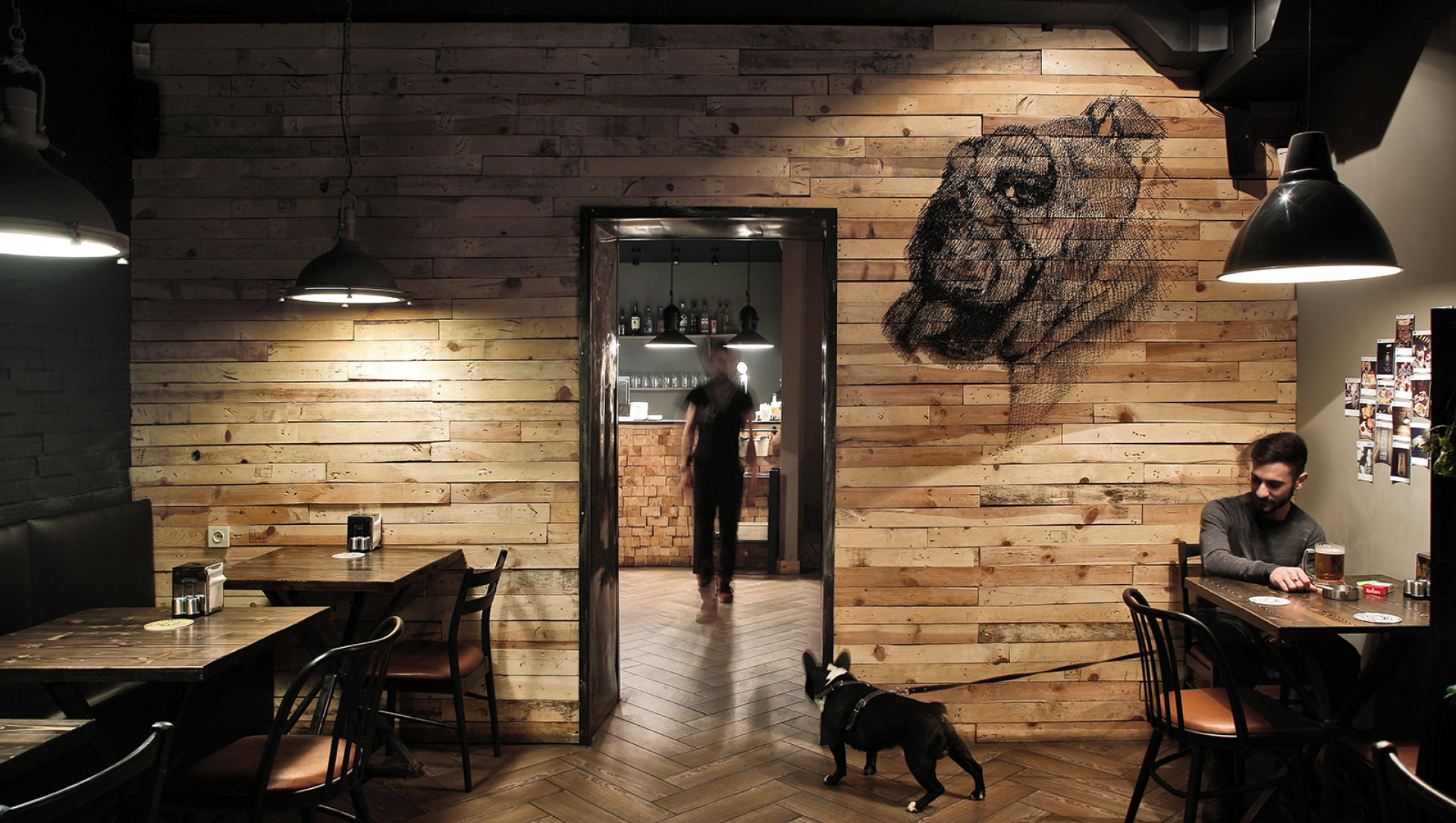 BULLDOG
Location: Yerevan, Armenia
Year: 2015
Stage: Comleted
Category: Gastro Pub
Client: Famille Group
Bulldog Gastropub is an ideal place for spending a lively evening over a glass of beer and tasty snacks. Hence, the interior design matches the overall concept of the spot.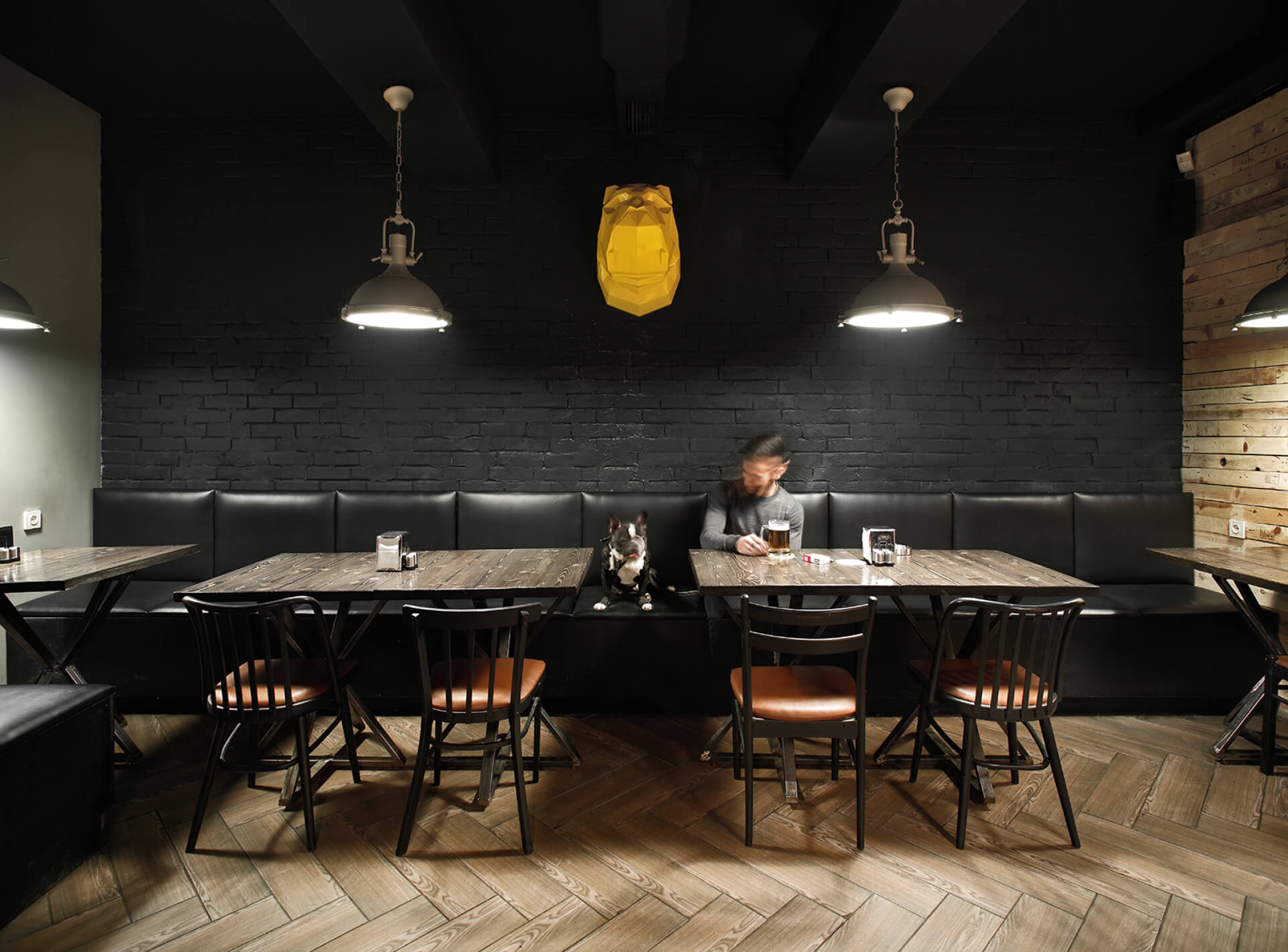 Interior design plays an imperative role here. Our choice fell on fine wood materials, as looking at those, people unconsciously get the classical pubs' associations and anchor a bond with this place.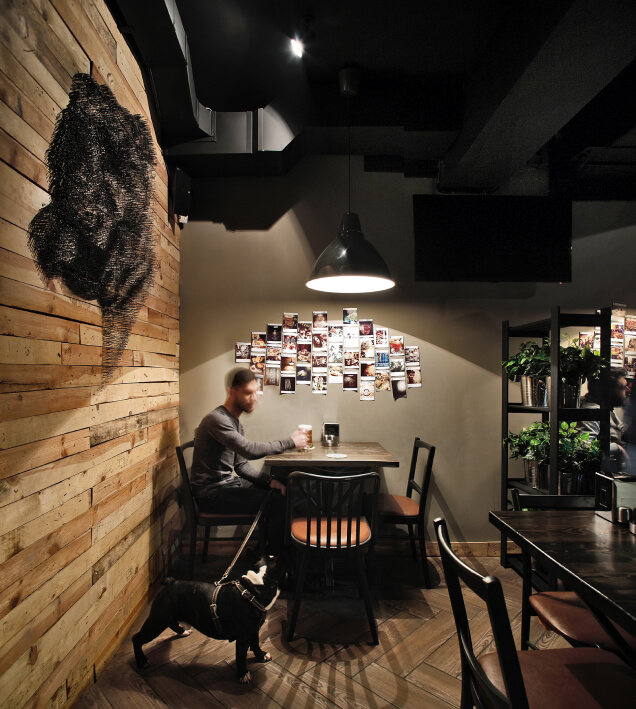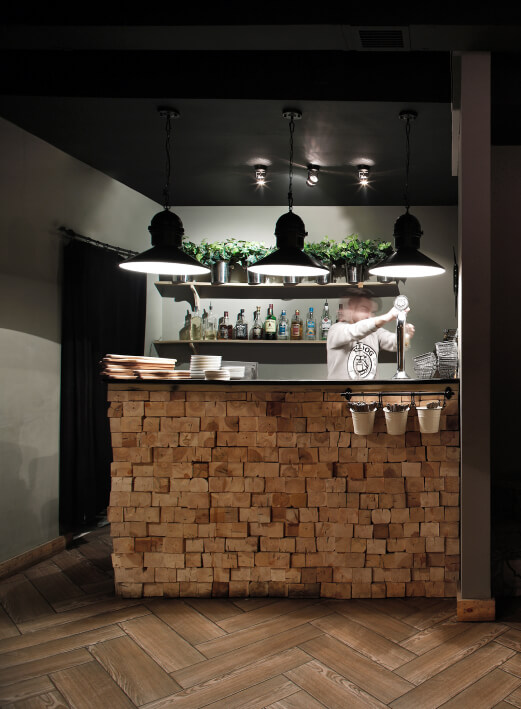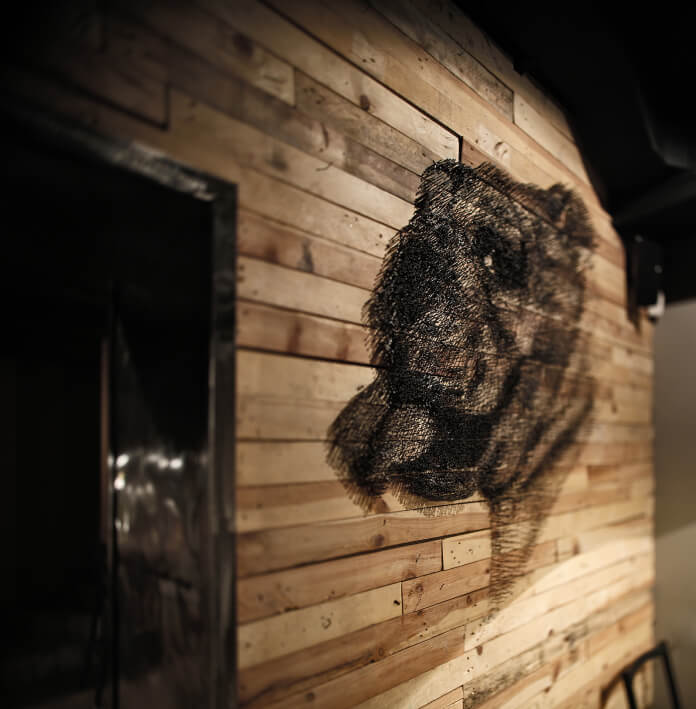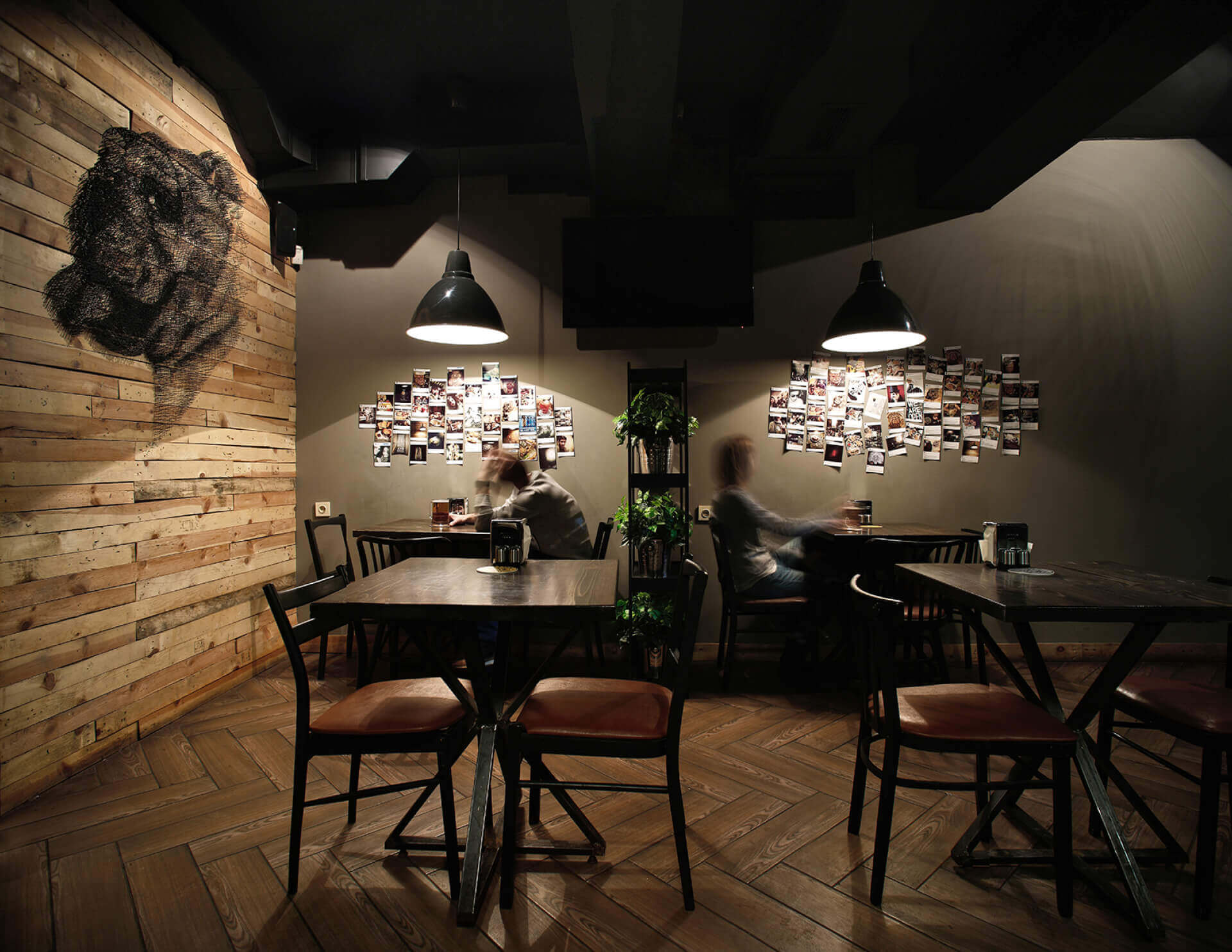 The light wood, dark wood, and somewhat faded lights create a tranquil, intimate atmosphere. Eye-catchy elements with dark surroundings are creating emotions here.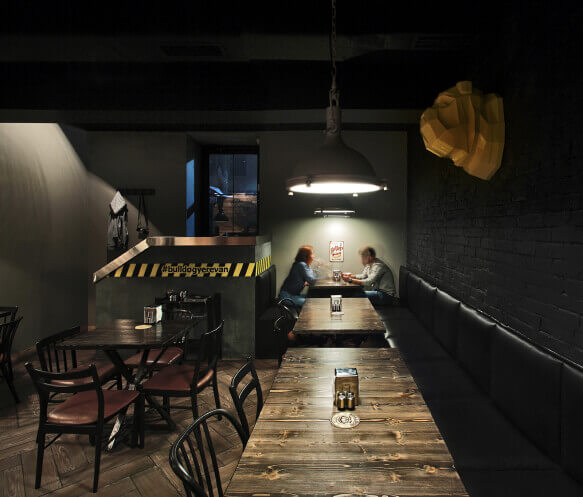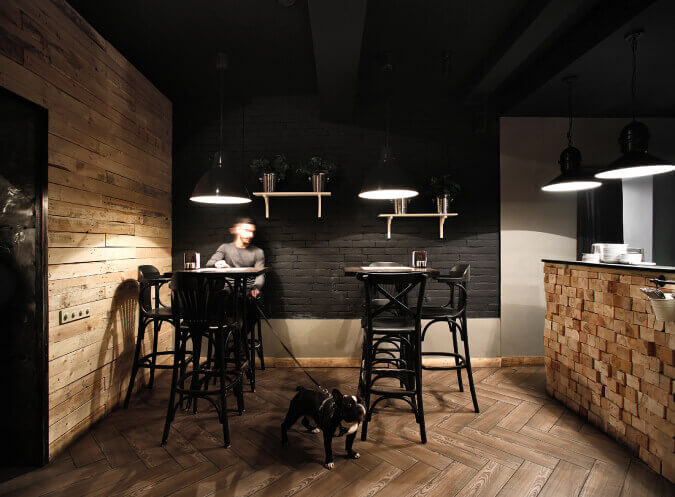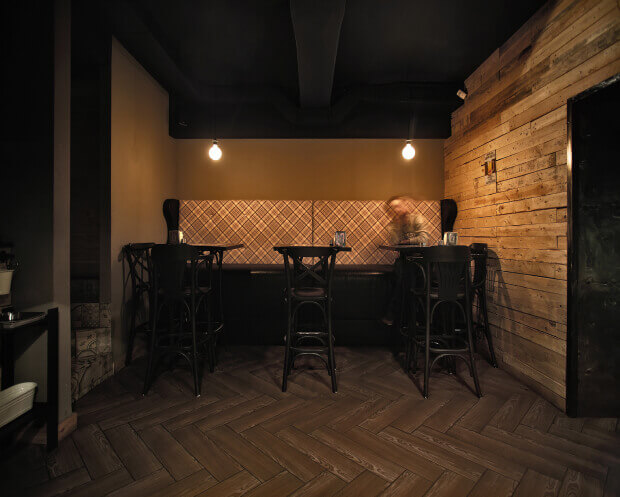 One of our beloved elements - yellow bulldog head - signifies the brand's signature. The customers' attention is always centered on it.
BULLDOG BRANDING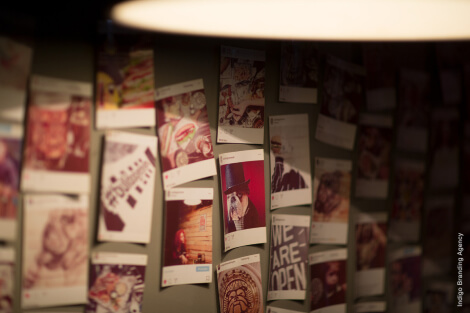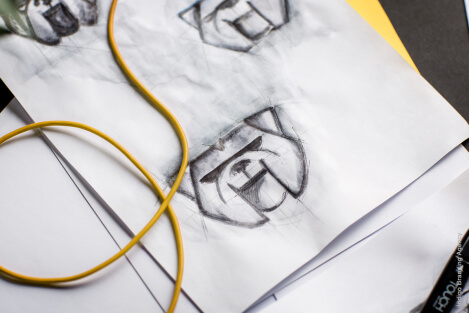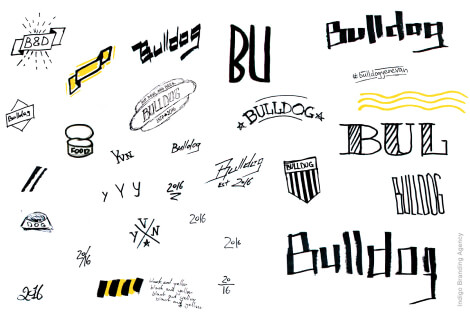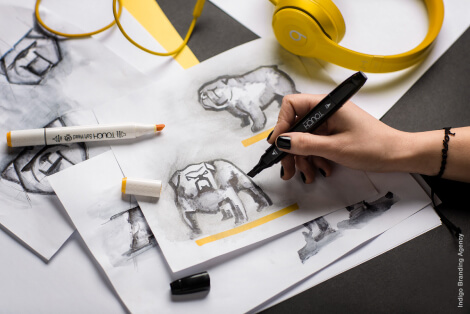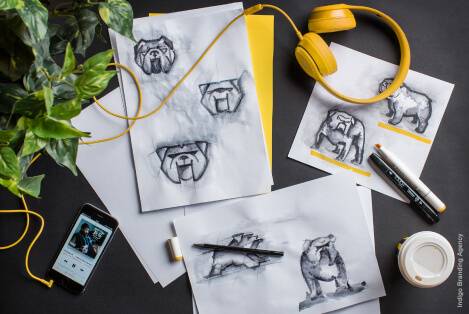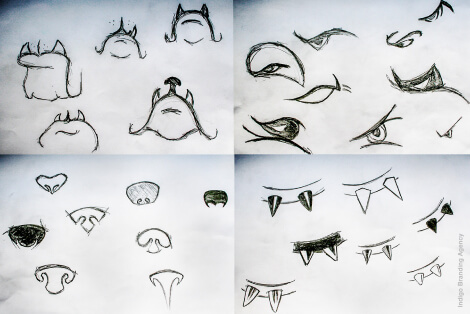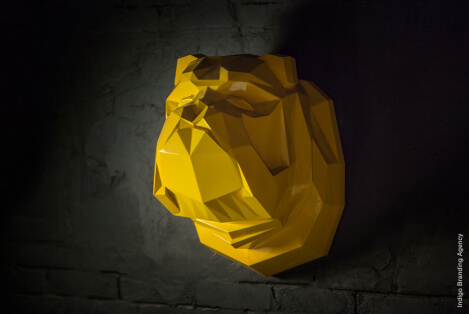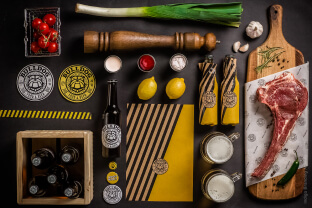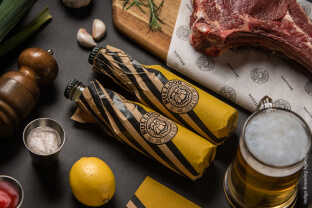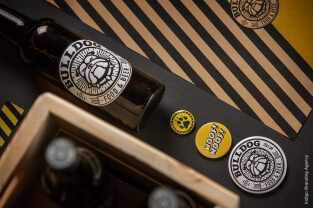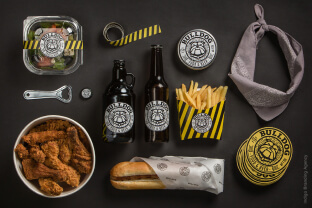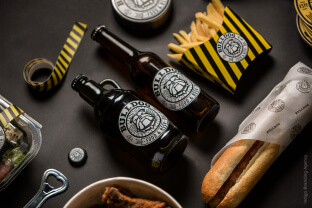 The branding for the cafe was trusted to Indigo Branding Agency - and it turned out to be no less fancy!
BULLDOG GUESTS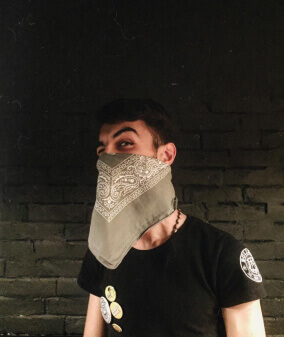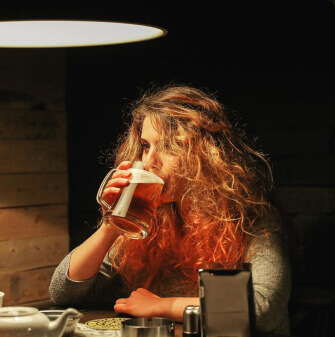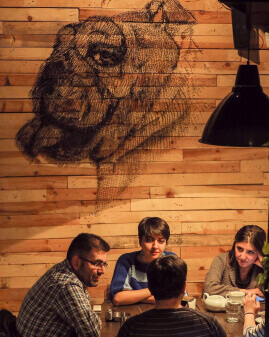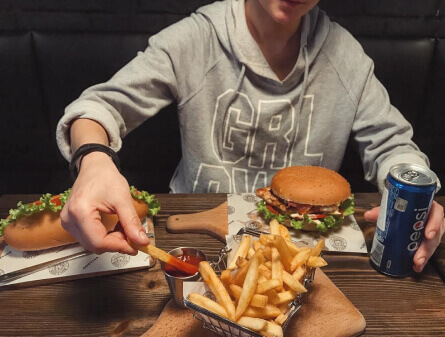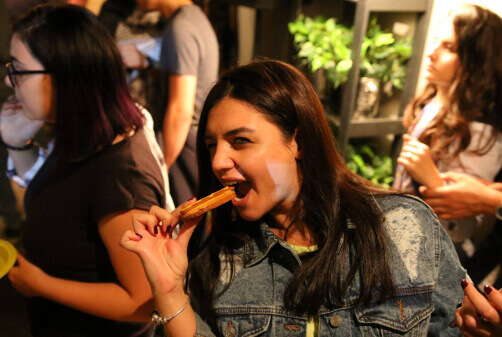 BULLDOG CUISINE