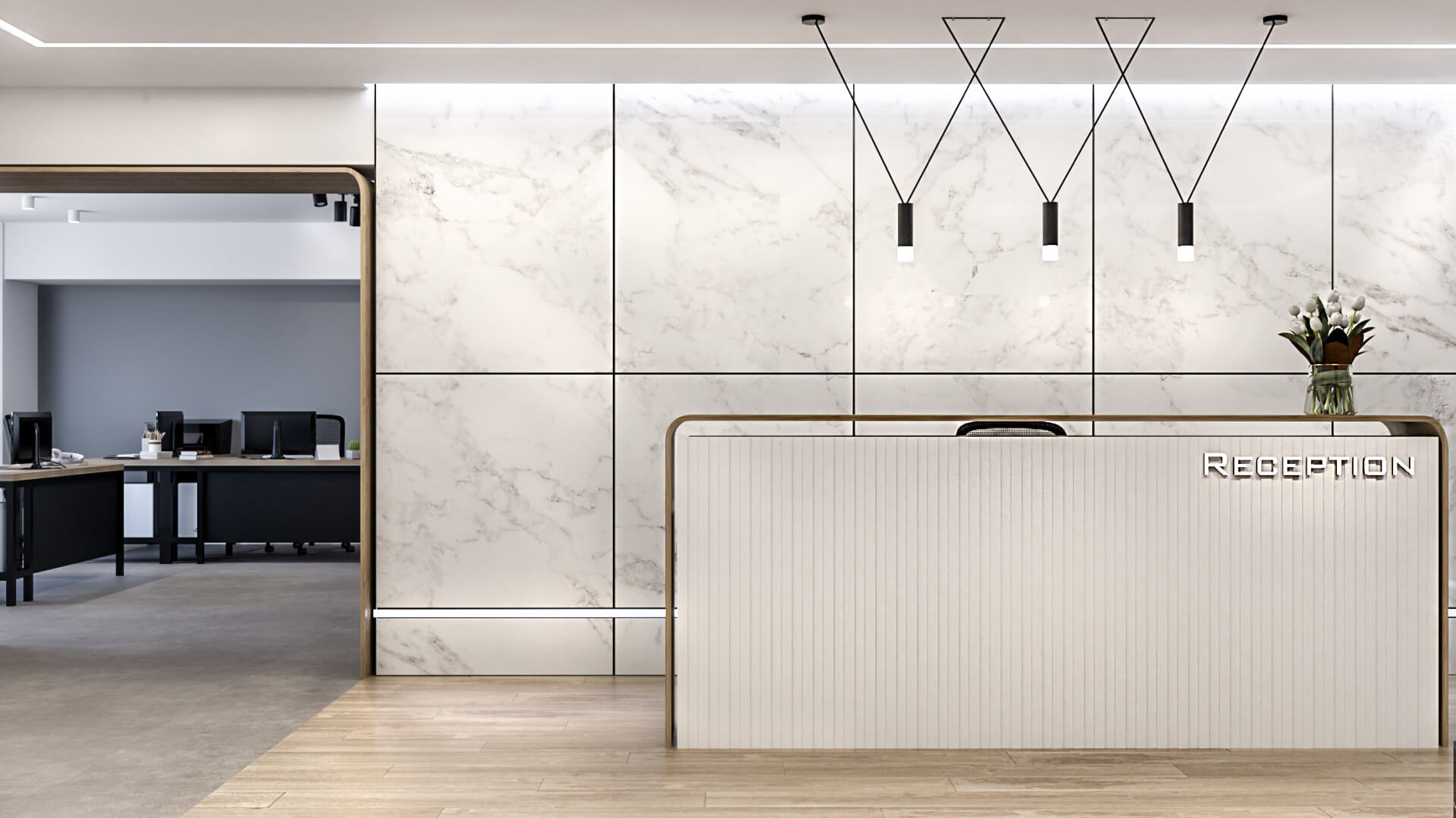 YERKIR REAL ESTATE AGENCY
Location: Yerevan, Armenia
Year: 2020
The thought behind this design was to establish a working space inducing to work.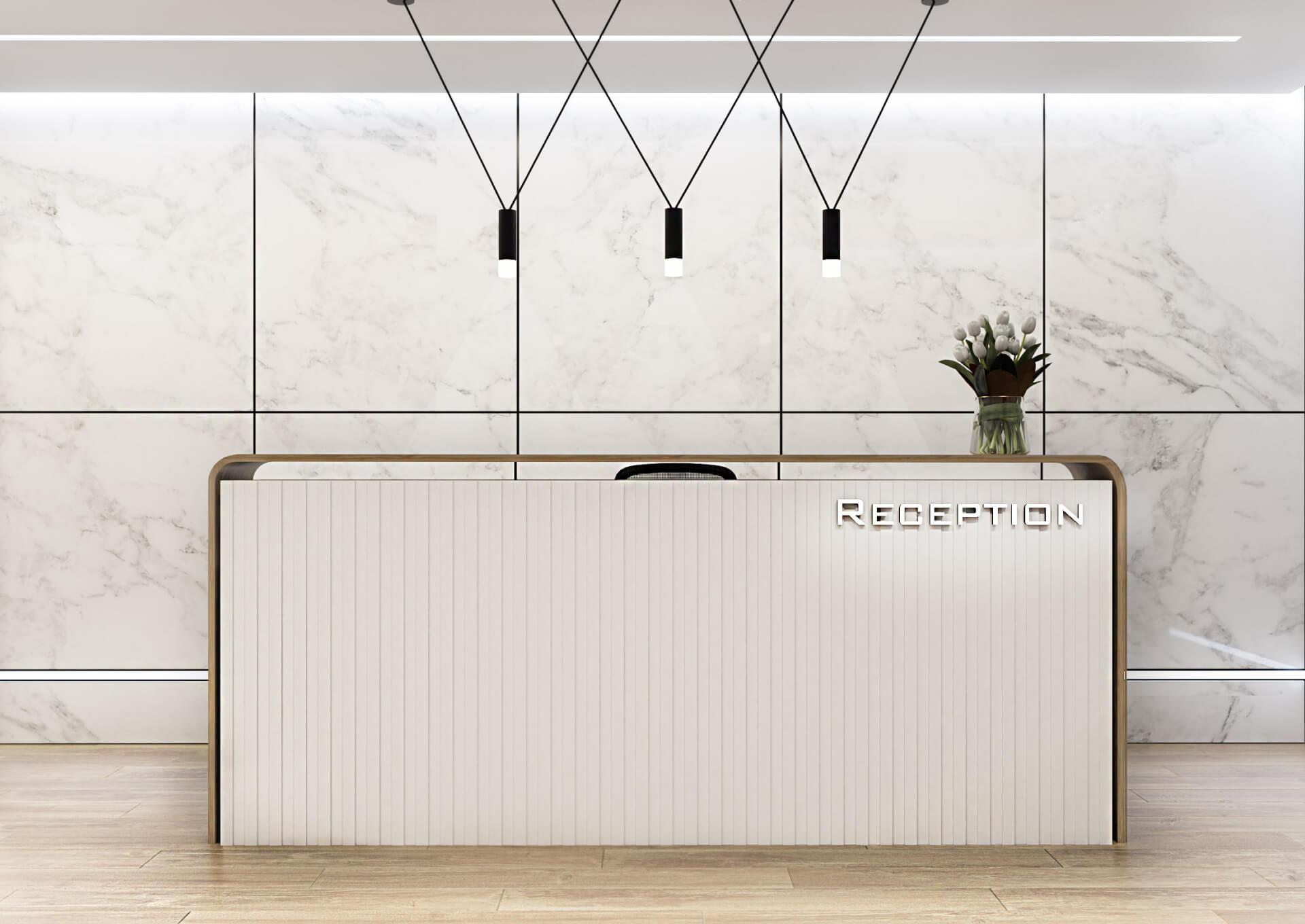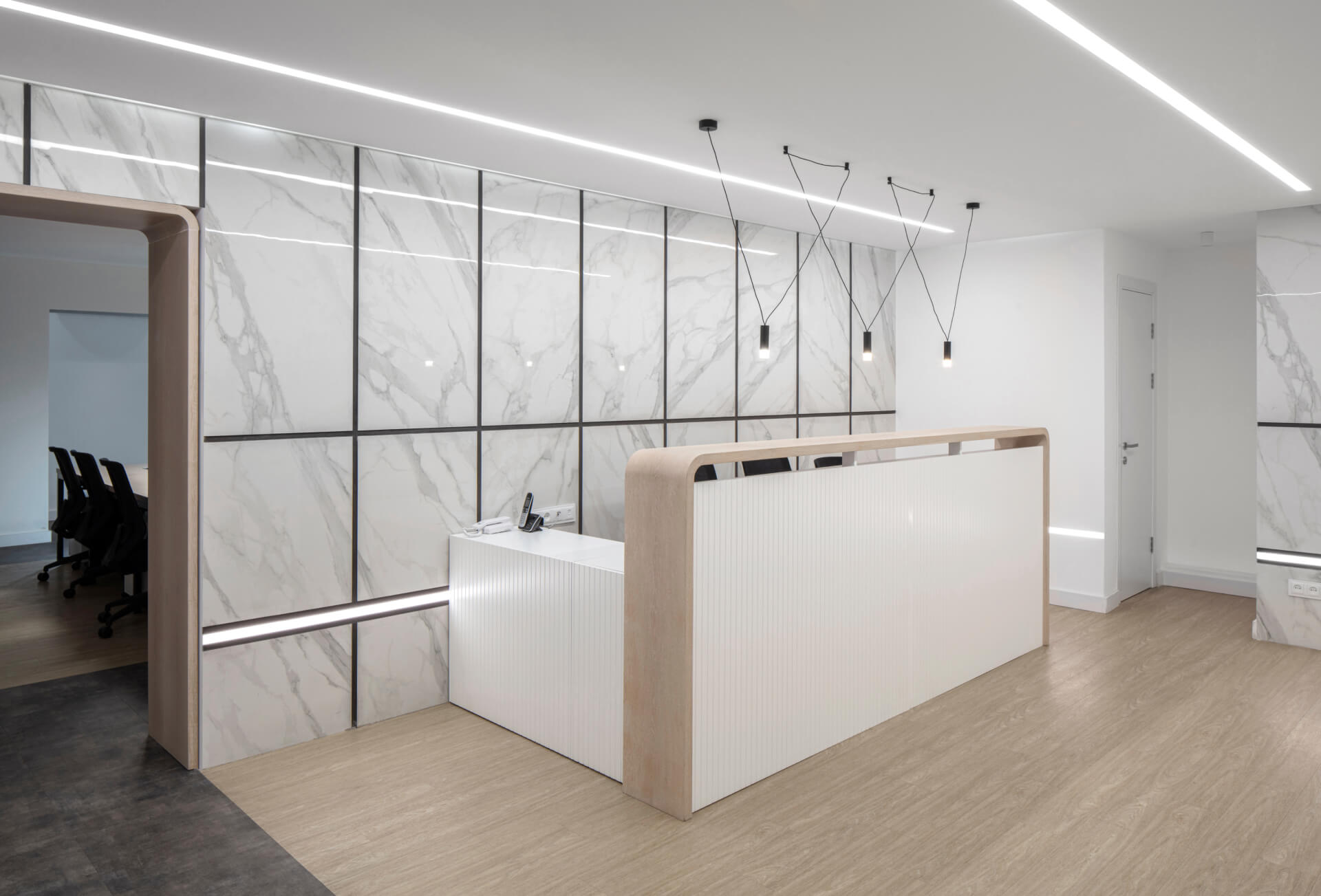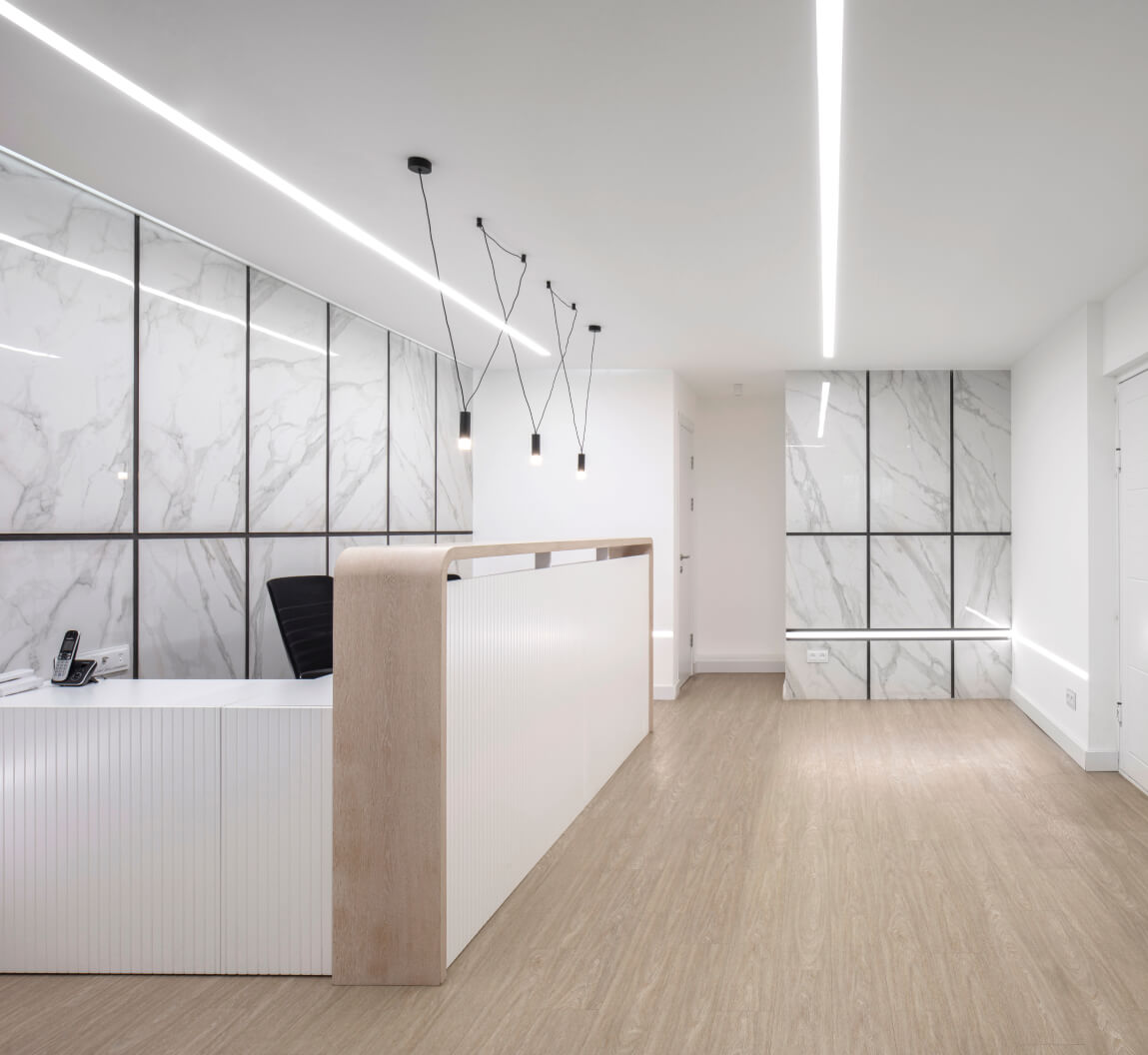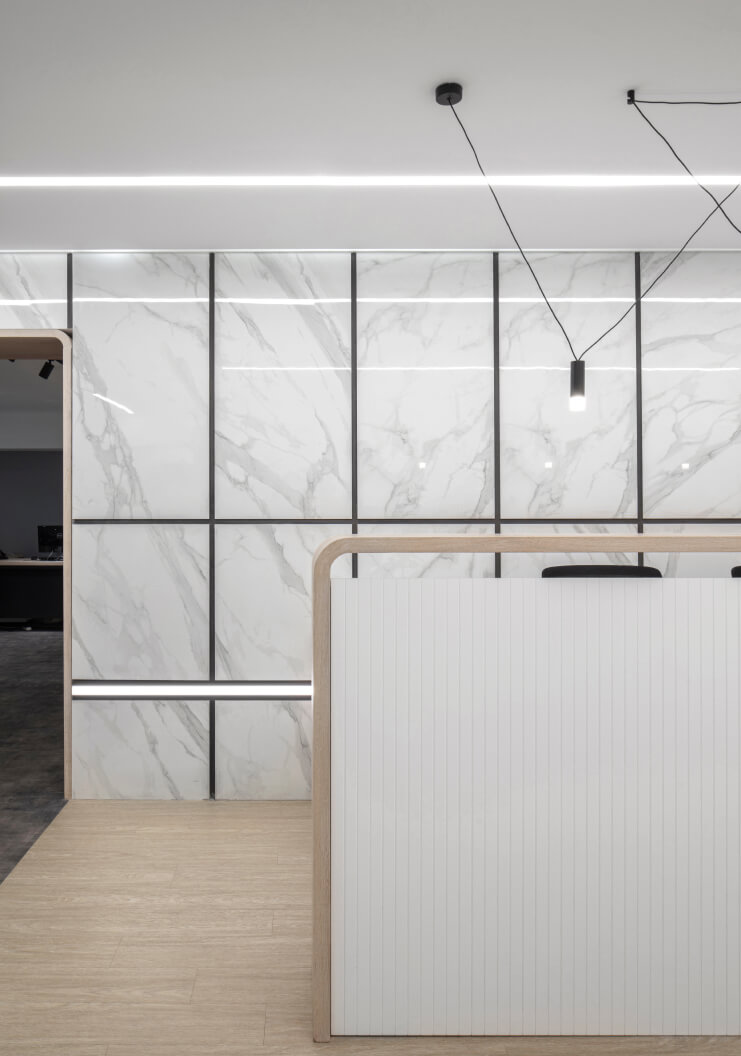 The entrance lobby & reception parts are presented with an exceptionally modern breath to bind the interior and technological elements present in the building.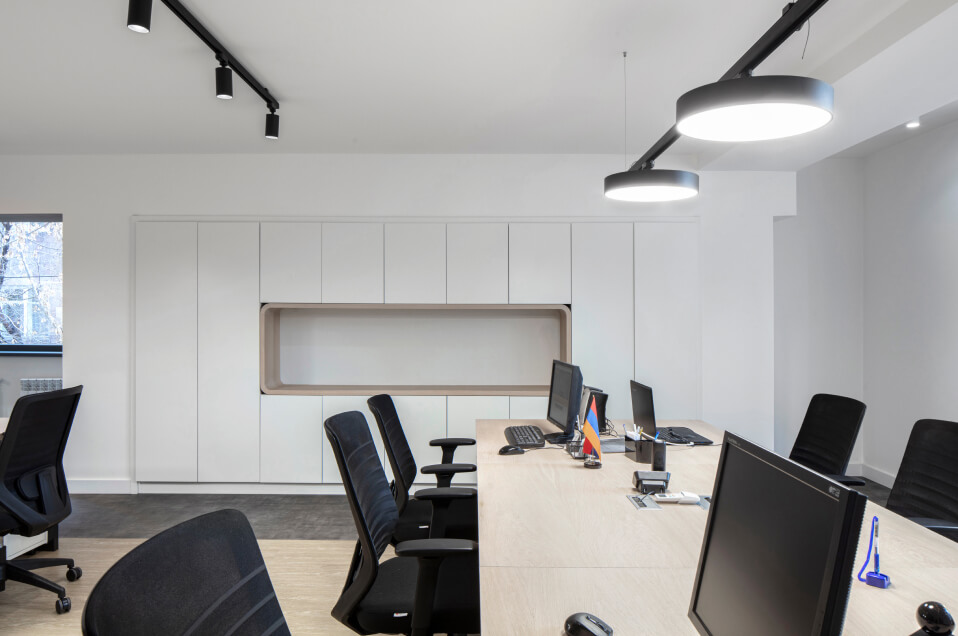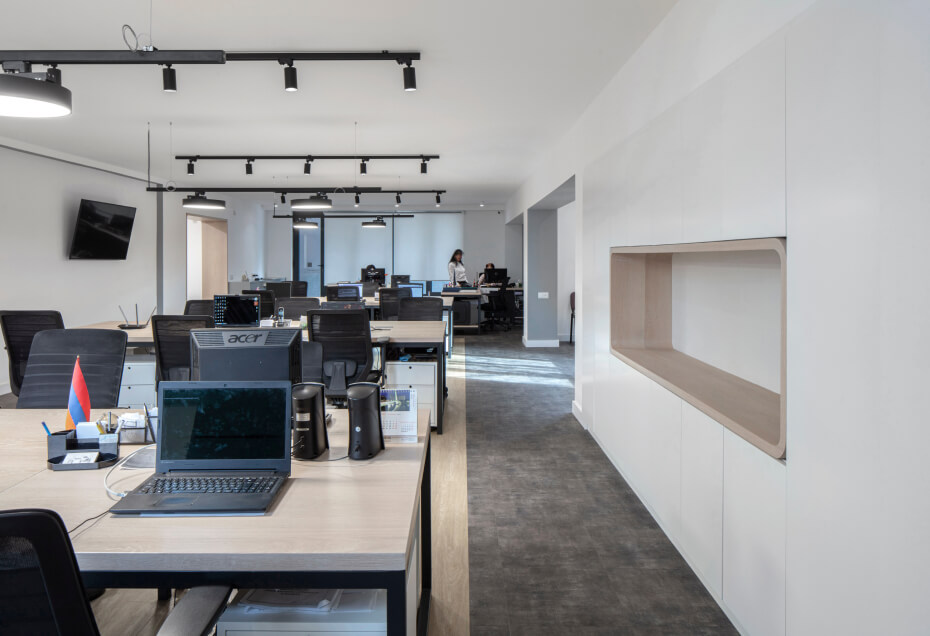 We decided to use hard, plain textures mainly to ensure nothing bothers the visitors since they are here to work. The apparent prevalence of light colors is dictated by their calming nature. The reason behind these choices is simple: we wanted to create a space where it seems natural and easy to be productive.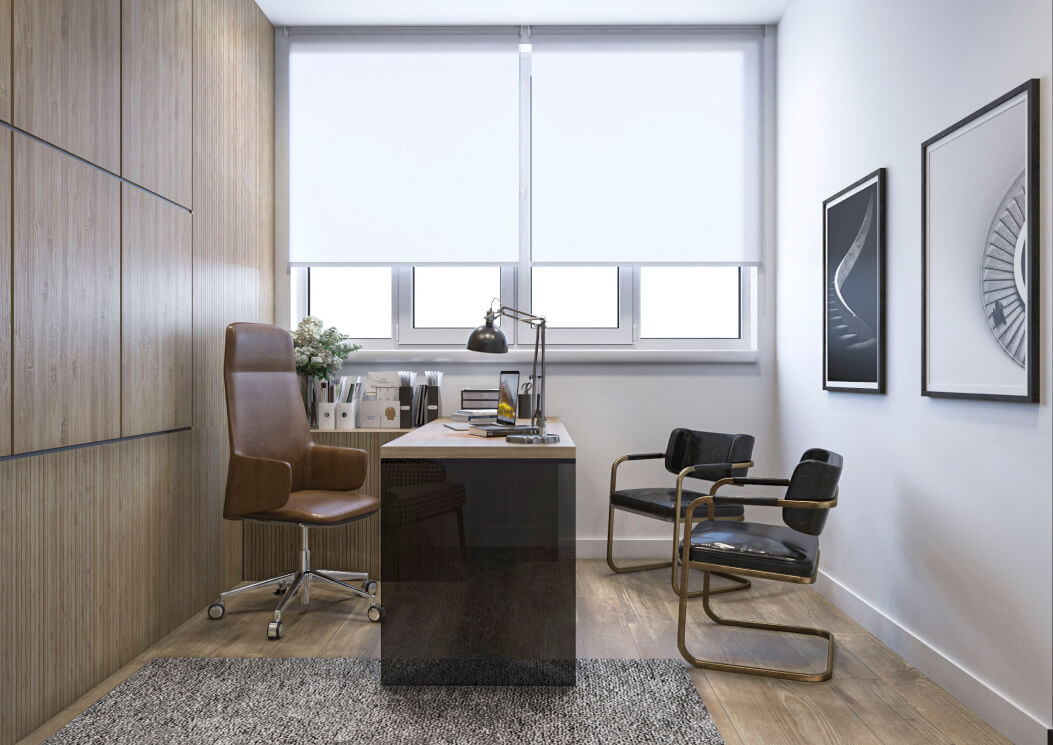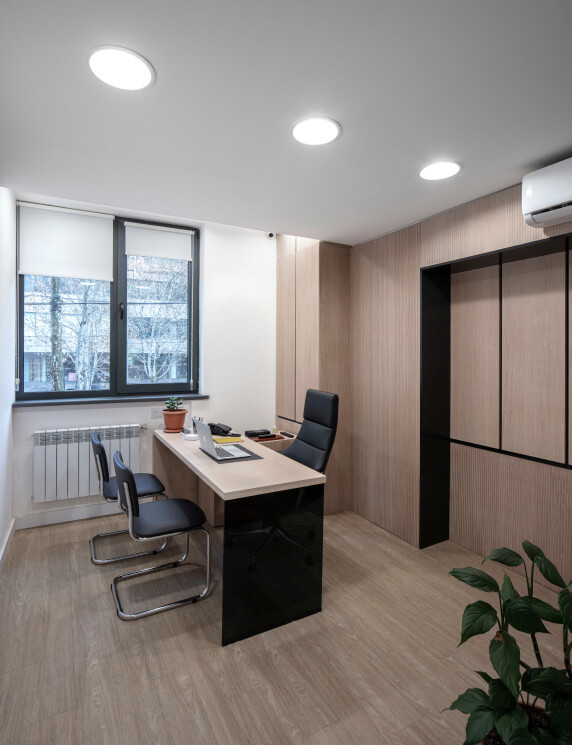 Creativity usually suffers under the weight of office interior standards. So, for this conference & meeting hall, we decided to squeeze as much distinctiveness as possible.

The contemporary style chandelier is in the spotlight, extracting light from different angles to ensure perfect conditions for the work. The light is effectively reflected in the marble-like walls.