Panda Hookah Lounge
Location: Yerevan, Armenia
Year: 2021
"Panda" hookah lounge is a place to chill.
Whether you had a long day or are coming here for an "afters ", the lounge will offer the ultimate conditions for rest.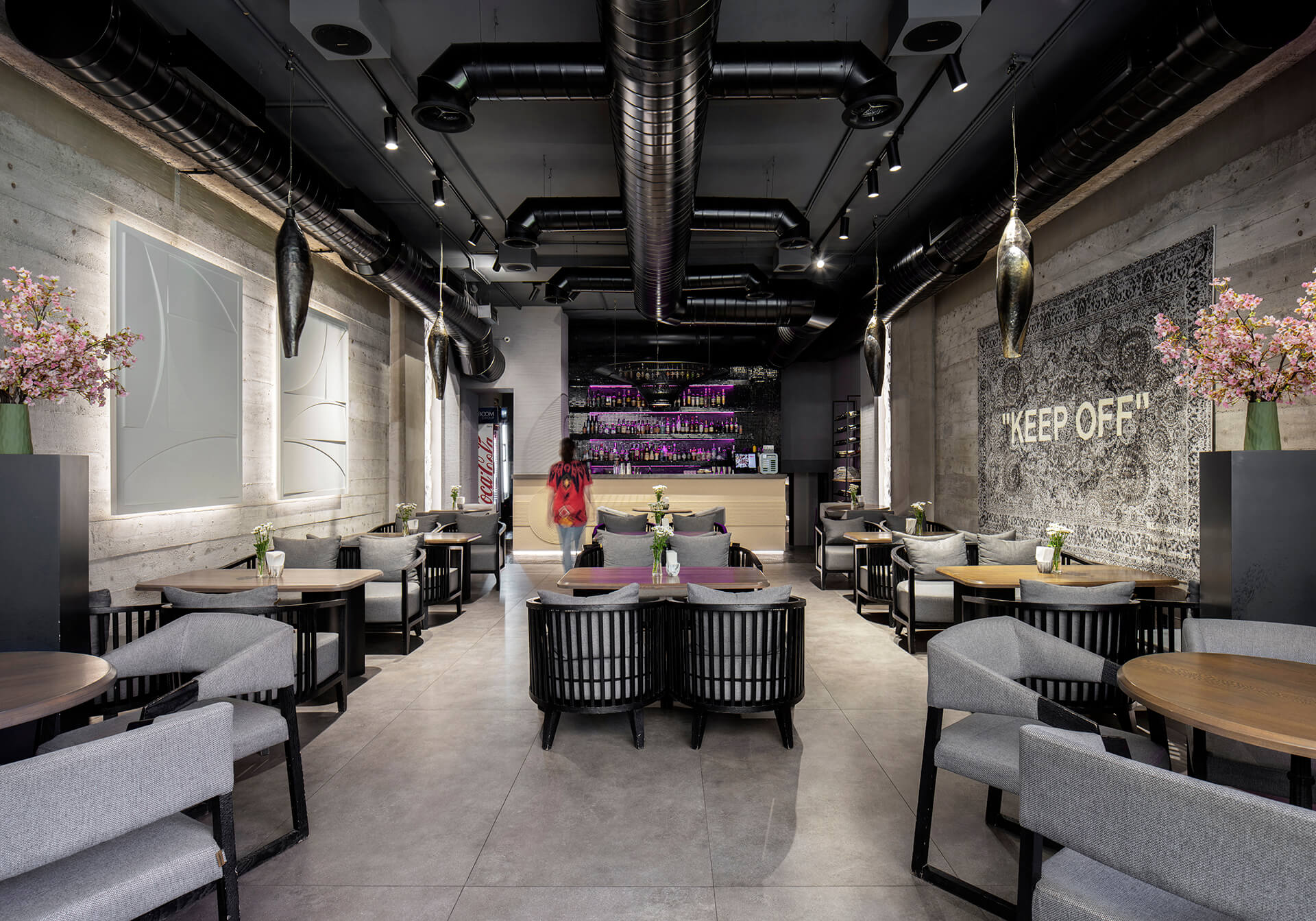 The bar stand is made of concrete and it looks like someone just dropped some water on it. We describe the design as modern luxury. A collision of Eastern vibes served within the loft-style with a thimbleful of neon․ The elements of chandeliers, walls, and furniture play an enormous role in this interior: the devil is in the details.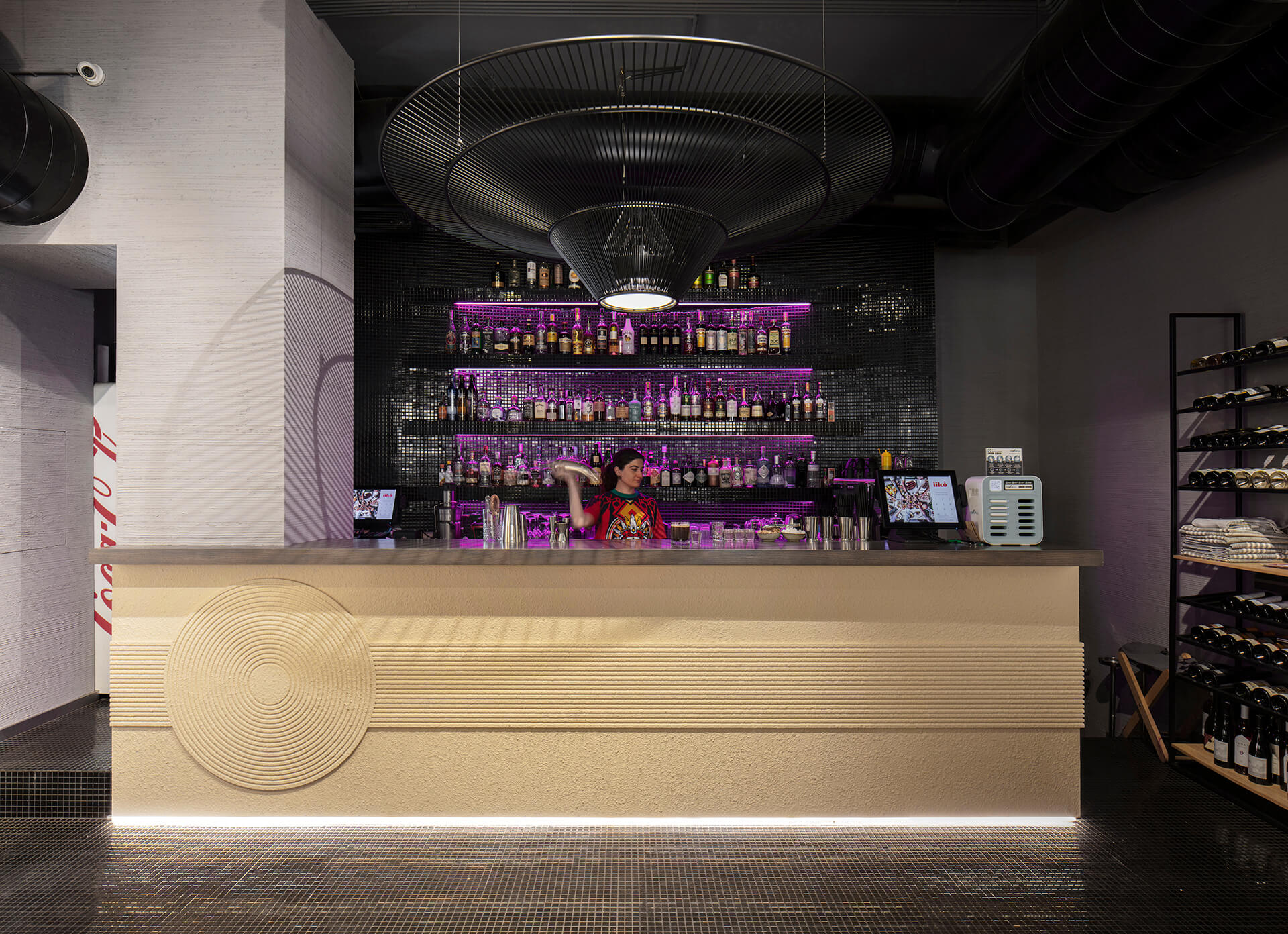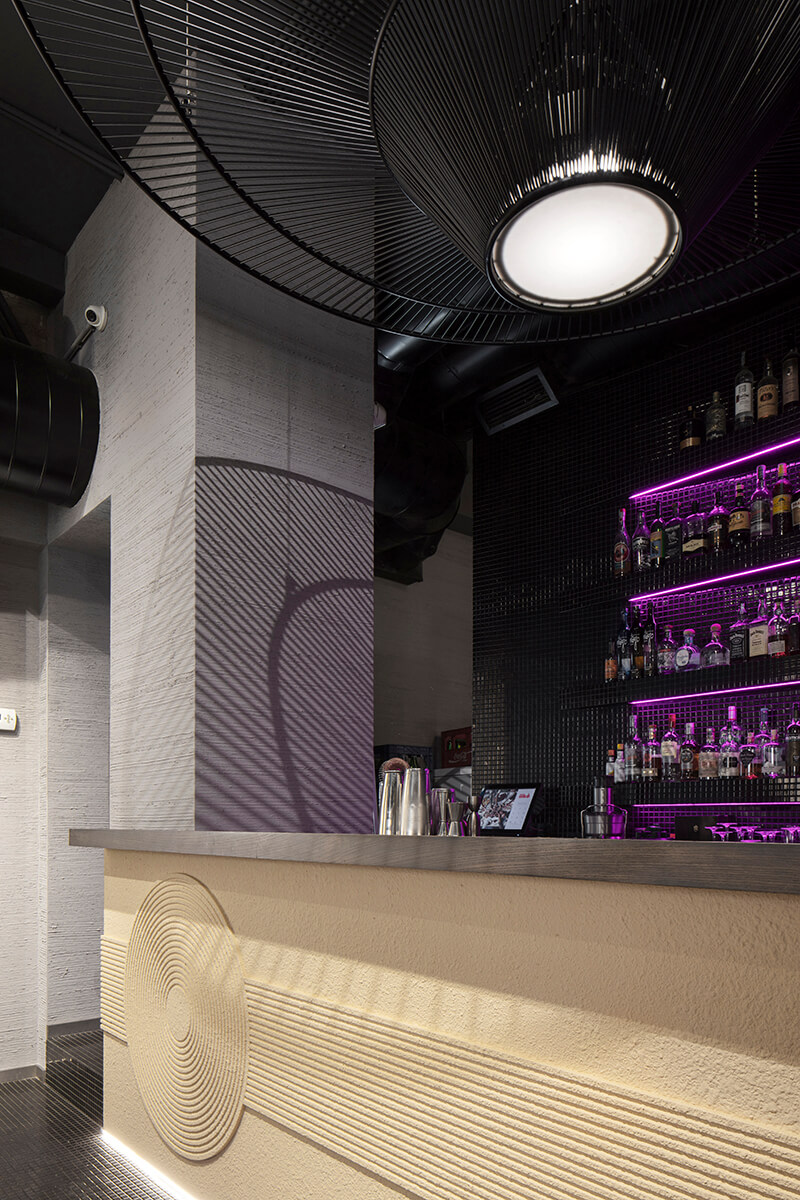 Textures and materials reflect the presence of Eastern currents: the tables look like ocean water touched by the wind. And then, the chandeliers look like dried leaves, which still carry a life source within.

Long story short: "Panda" lounge teleports people, taking them miles away right the second they enter the spot.