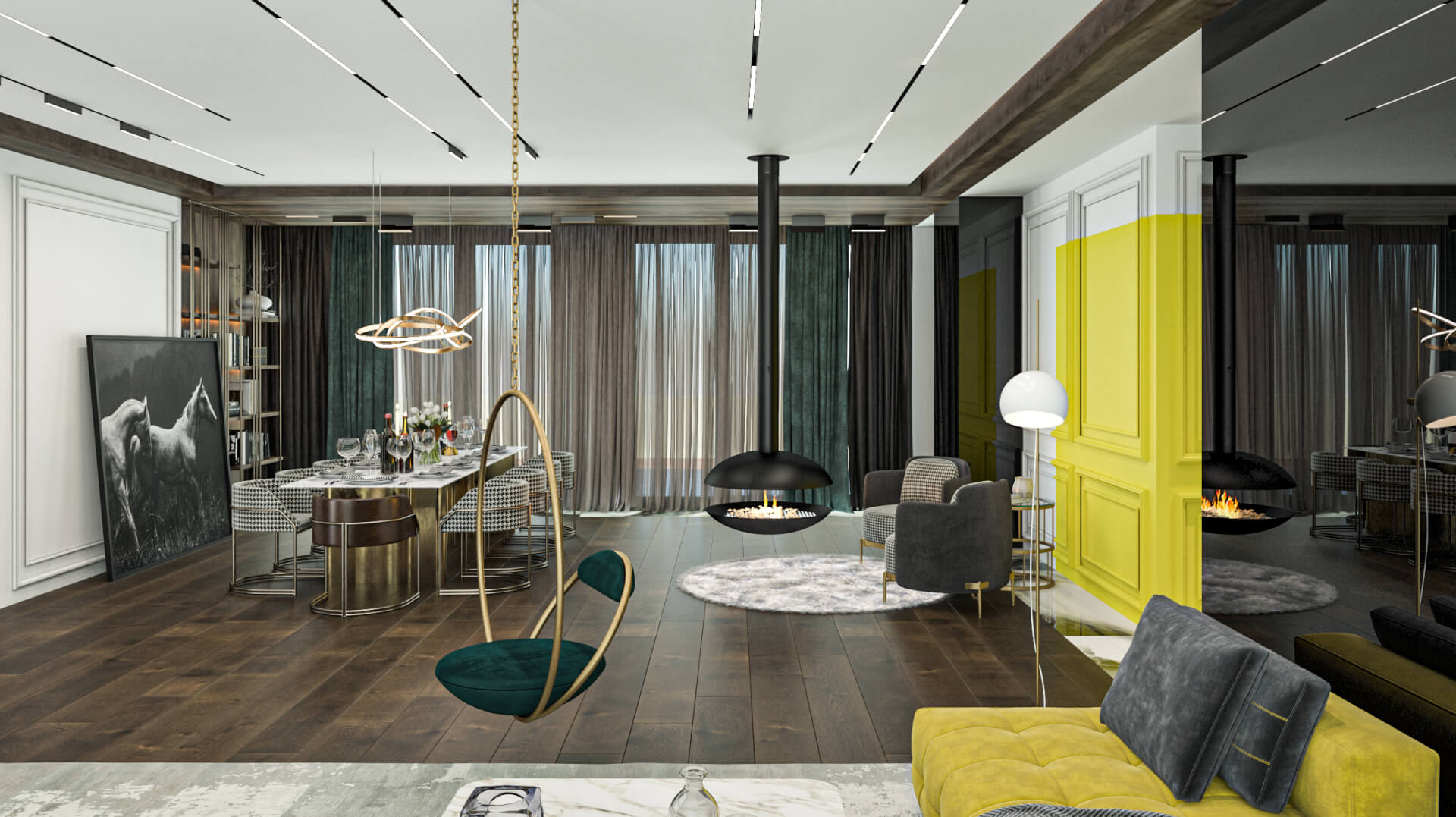 THE COLOR DOSE FLAT
Location: Yerevan, Armenia
Year: 2017
Stage: Comleted
Category: Apartment
Yellow, green, and a bunch of natural colors combined with modern art. If this is not the definition of comfort, we don't know what is.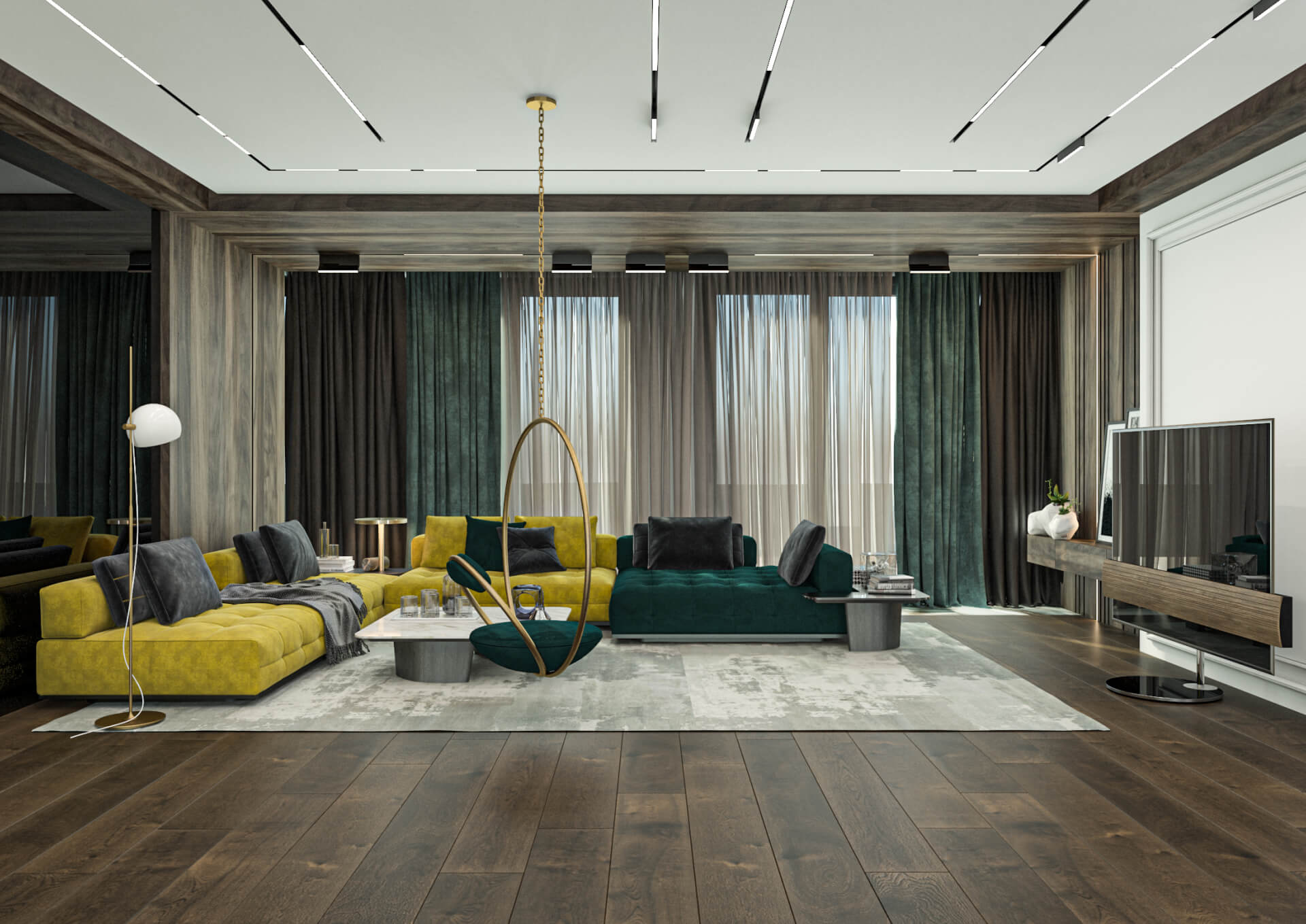 The distinctiveness of this design is in its details. The grey rug coming from under the colorful sofa, and surrounded with exclusive furniture elements. That, as planned, is the central element of the whole room.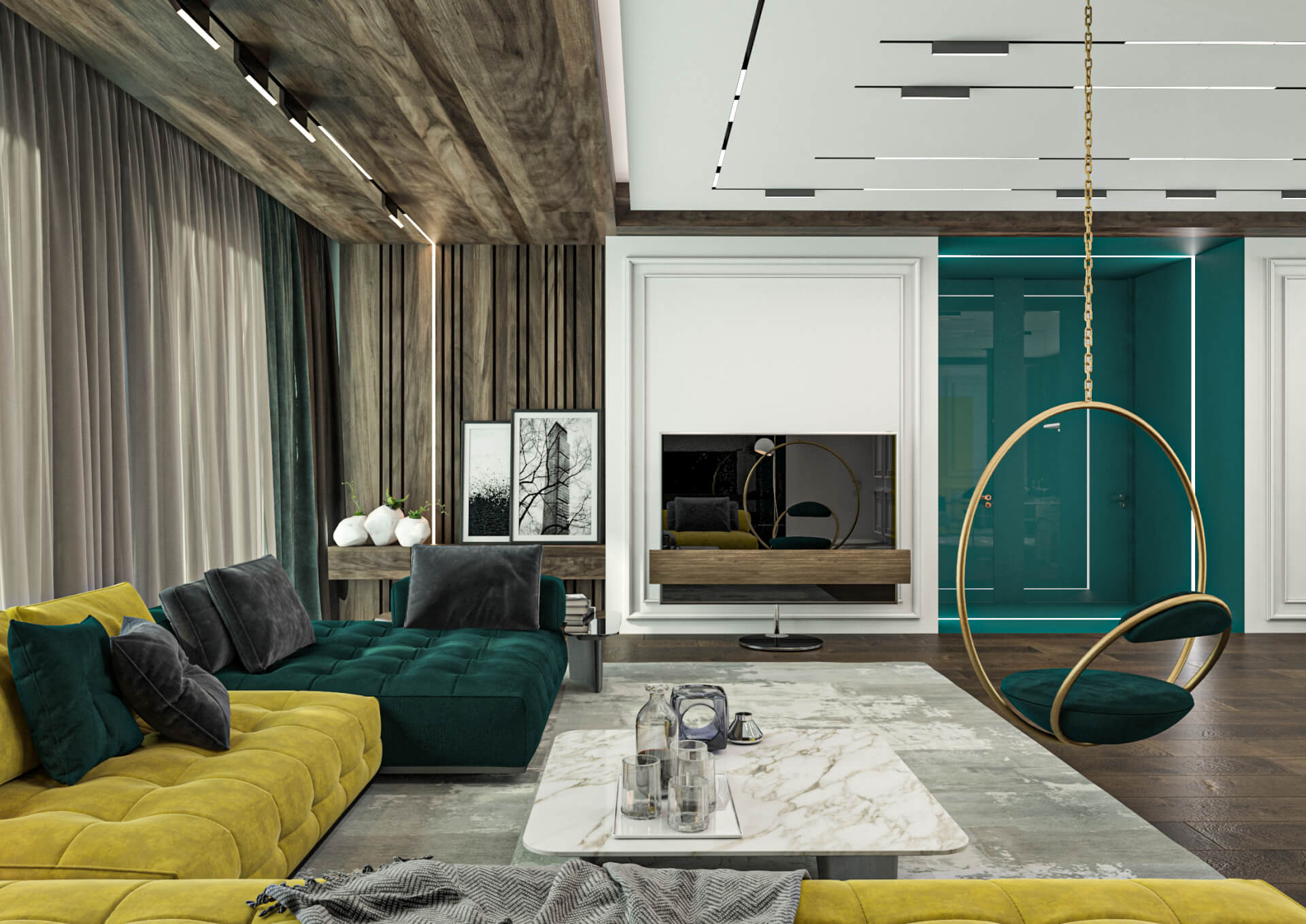 It is rather intriguing how much an interior can tell about the owner. Our client, as can be guessed by the style, is a person of unique taste, creativity, and courage.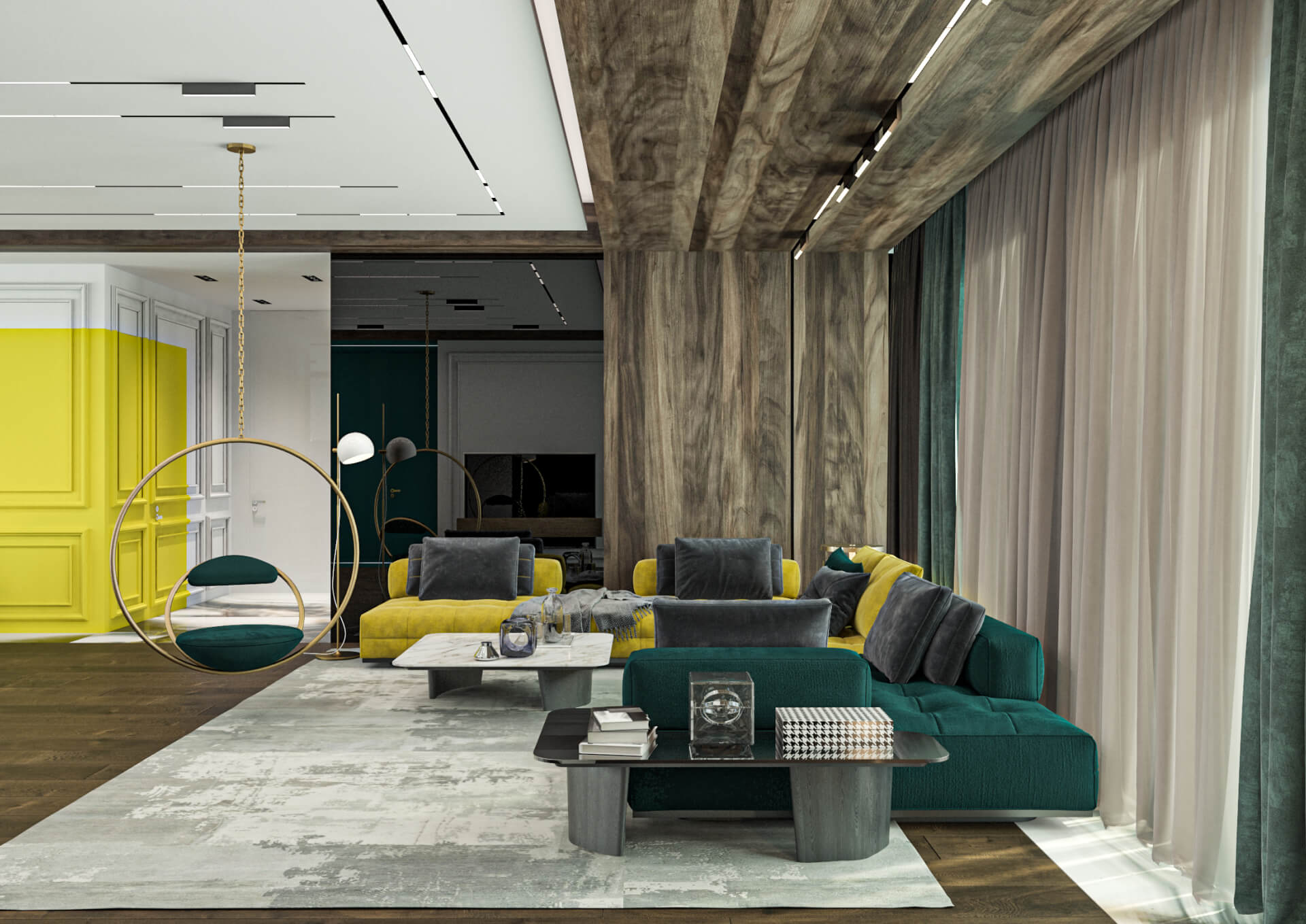 Interesting people have interesting friends - and hence, rather fancy house dinner parties. So, we made sure to provide the guests with ultimate comfort: look at those chairs!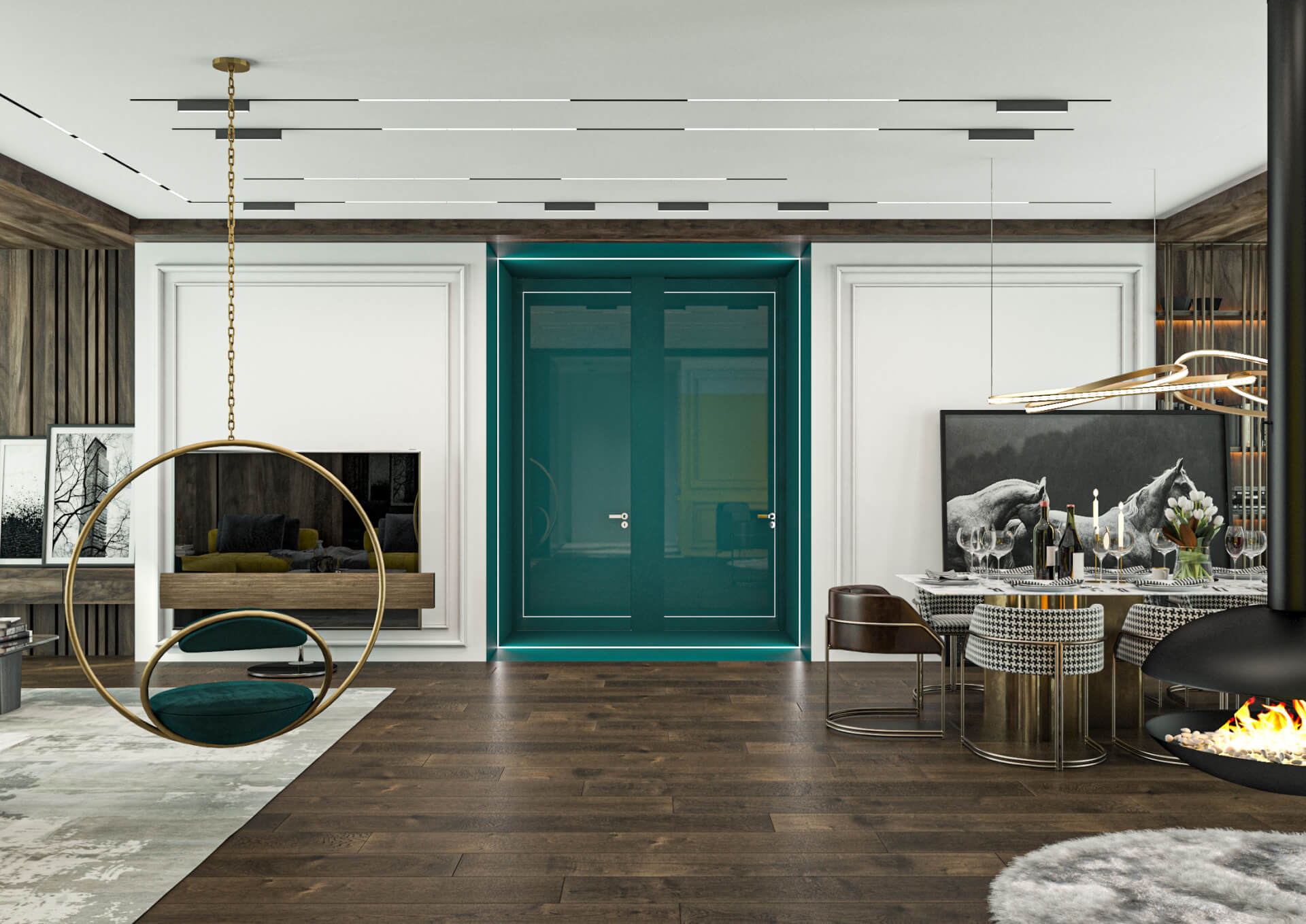 Another thing worth mentioning is the ultra modern fireplace.