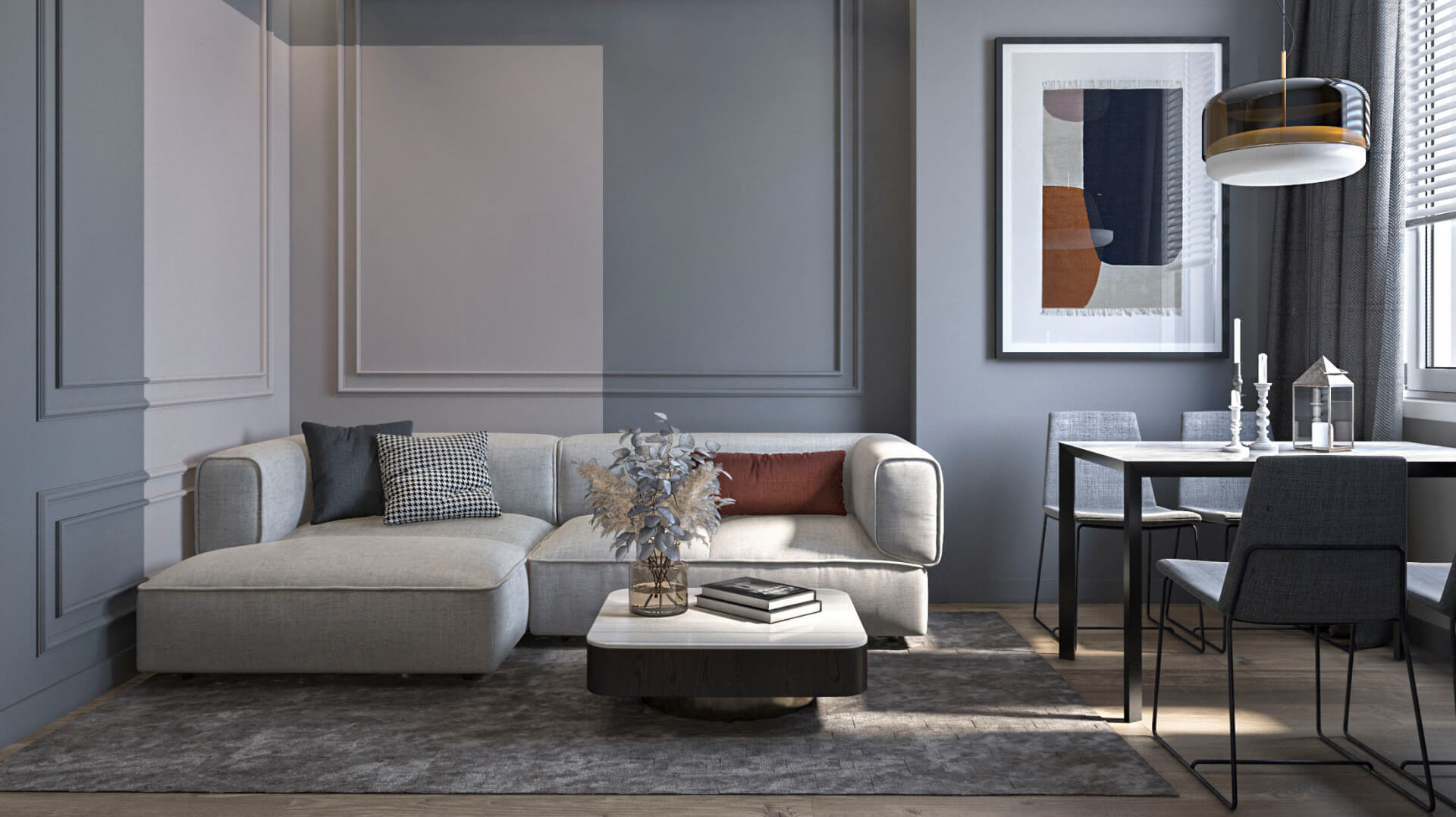 Apartment #32
Location: Yerevan, Armenia
Year: 2020
Stage: Comleted
Category: Apartment
Somewhere for the mind to find balance and the body to relax. That is how the owners describe the house we designed for them.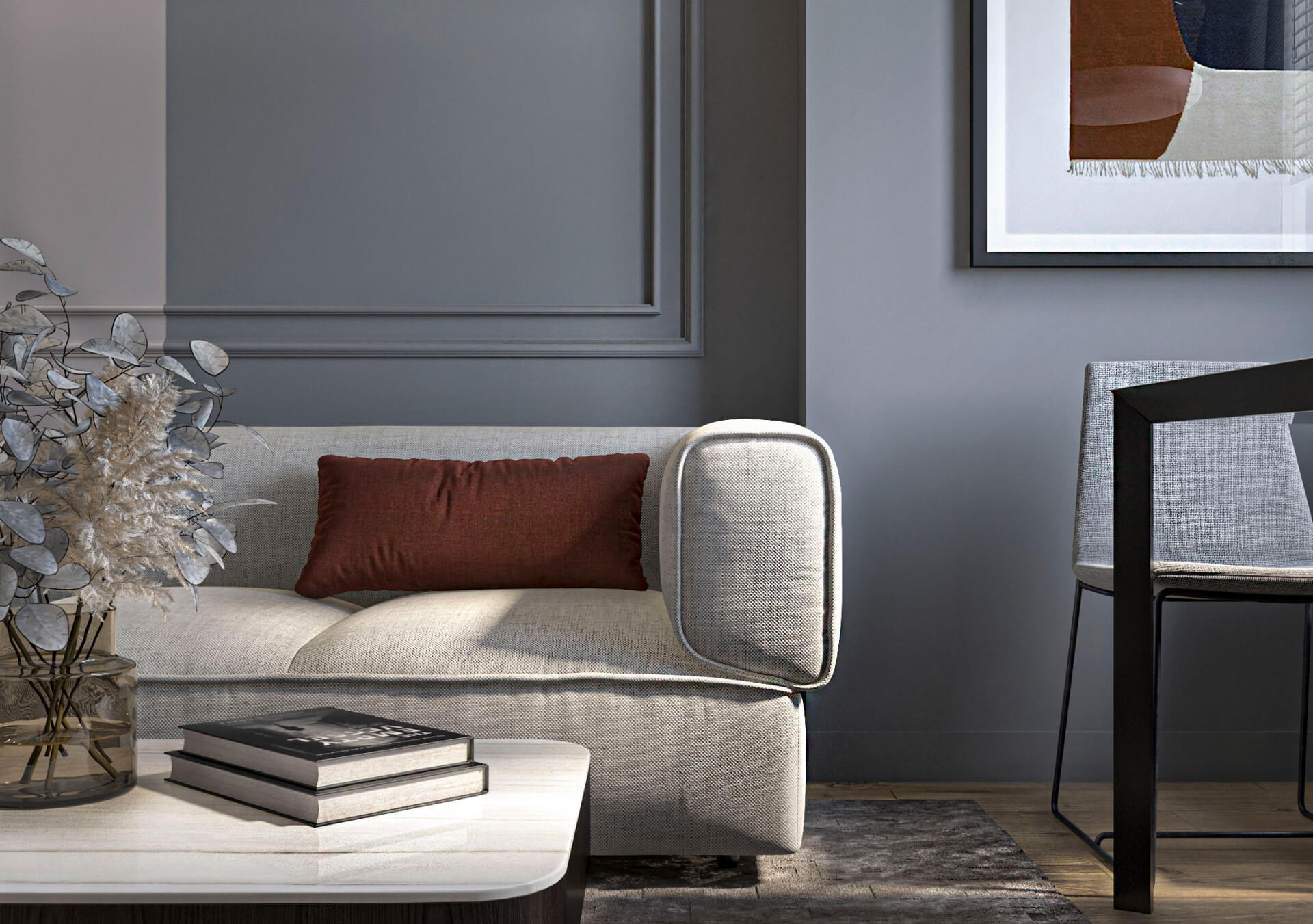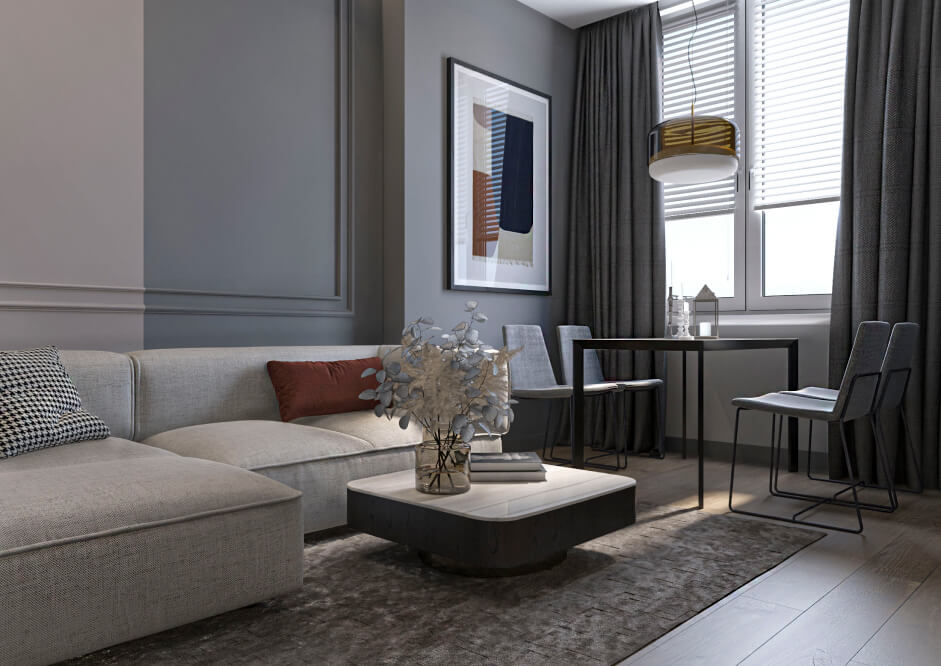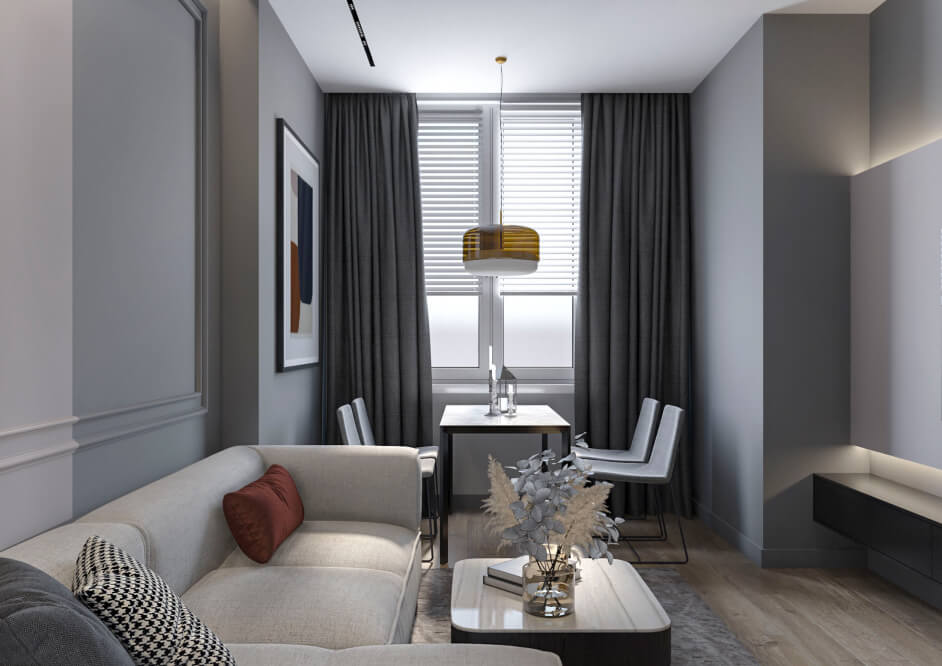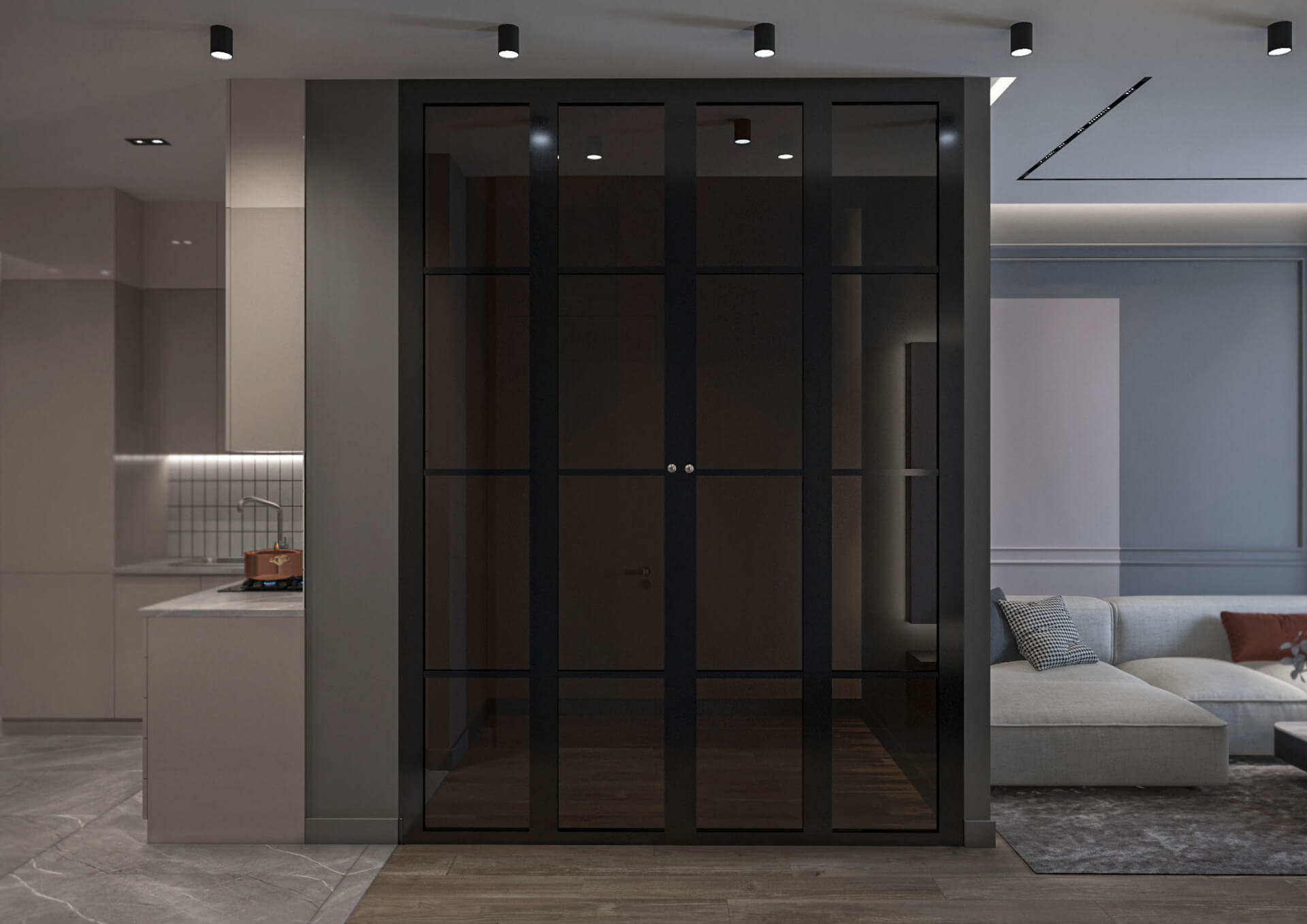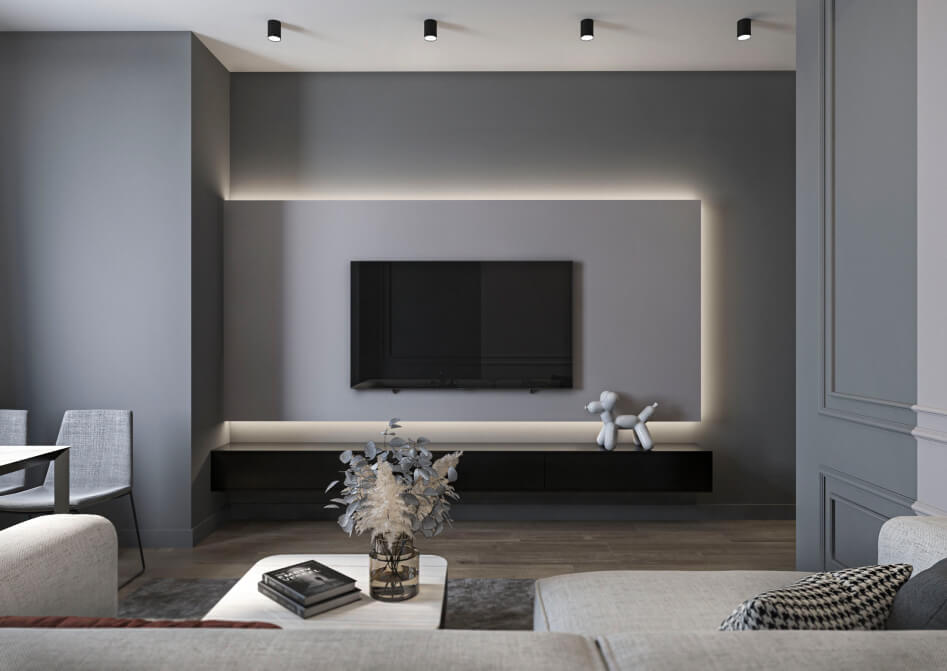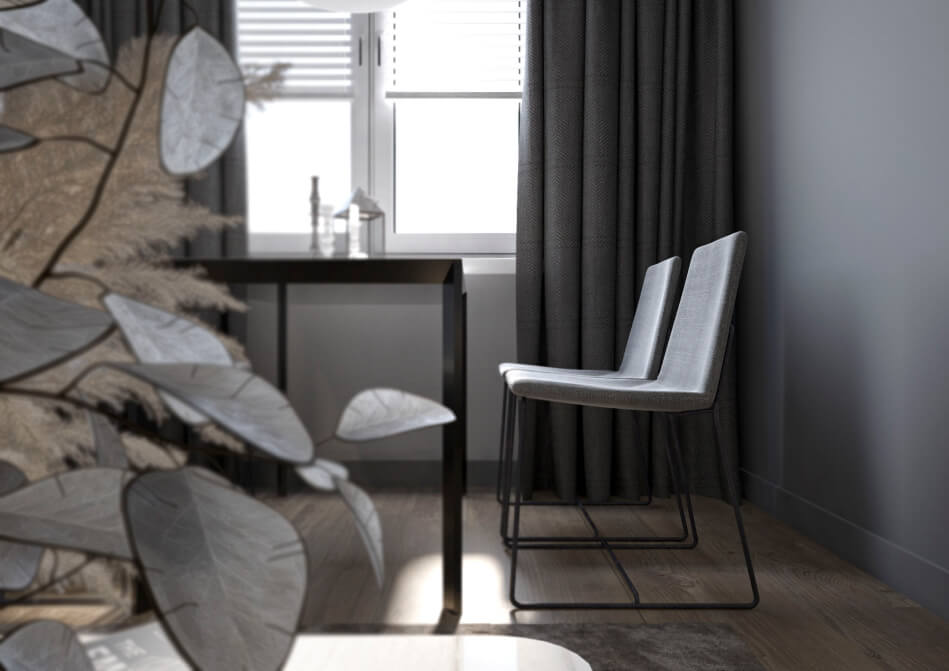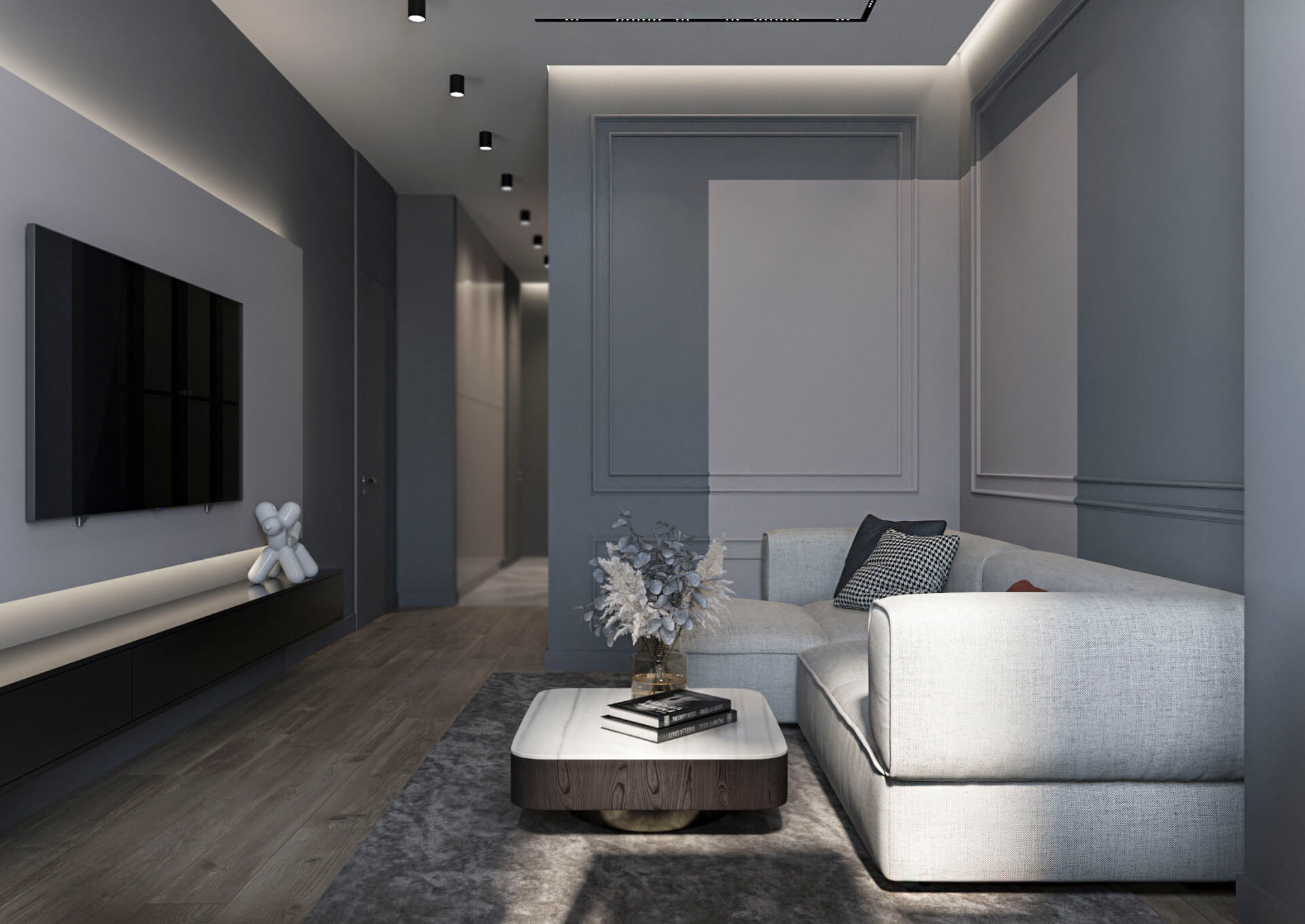 The client desired to combine classic design with the elements of minimalism and pastel tones all over the house. The key feature of this apartment is the carefully picked details. With this minimalist style, classic moldings were implemented. The God is in the detail; round moldings both on the walls and kitchen shelves complement the house.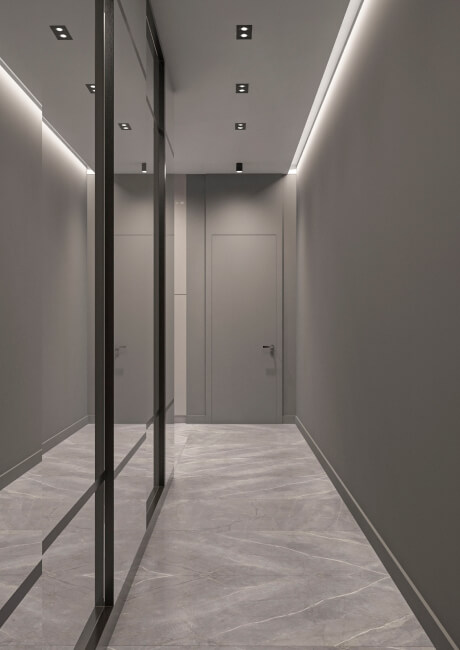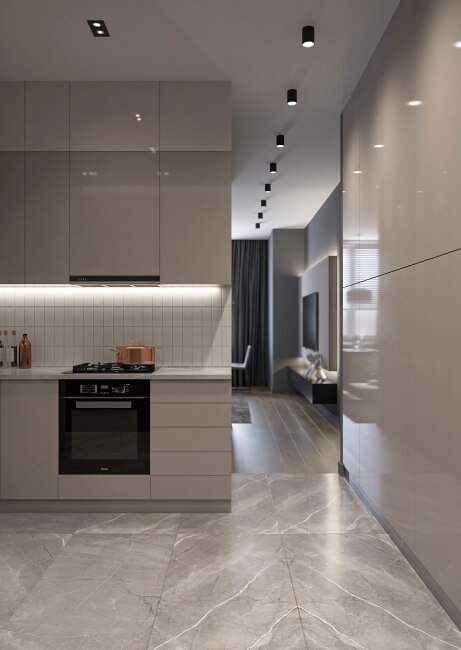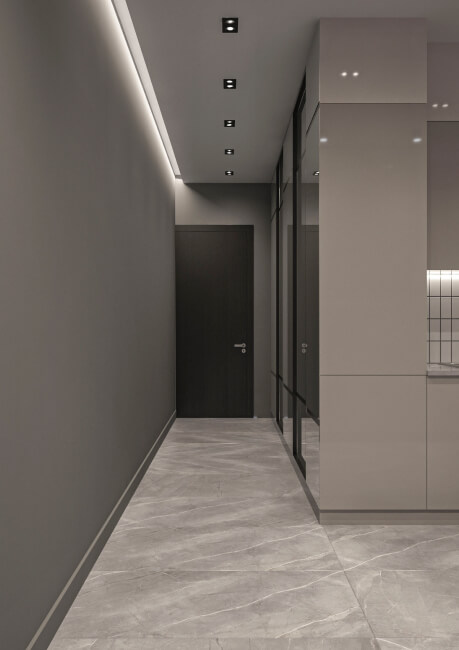 A collision of cold grey and warm brown, this bedroom is an embodied comfort.
Being an imprescriptible part of the interior, the bed is surrounded by carefully chosen details. A wall mirror for morning and evening routines, reading lamps, and those delicate curtains.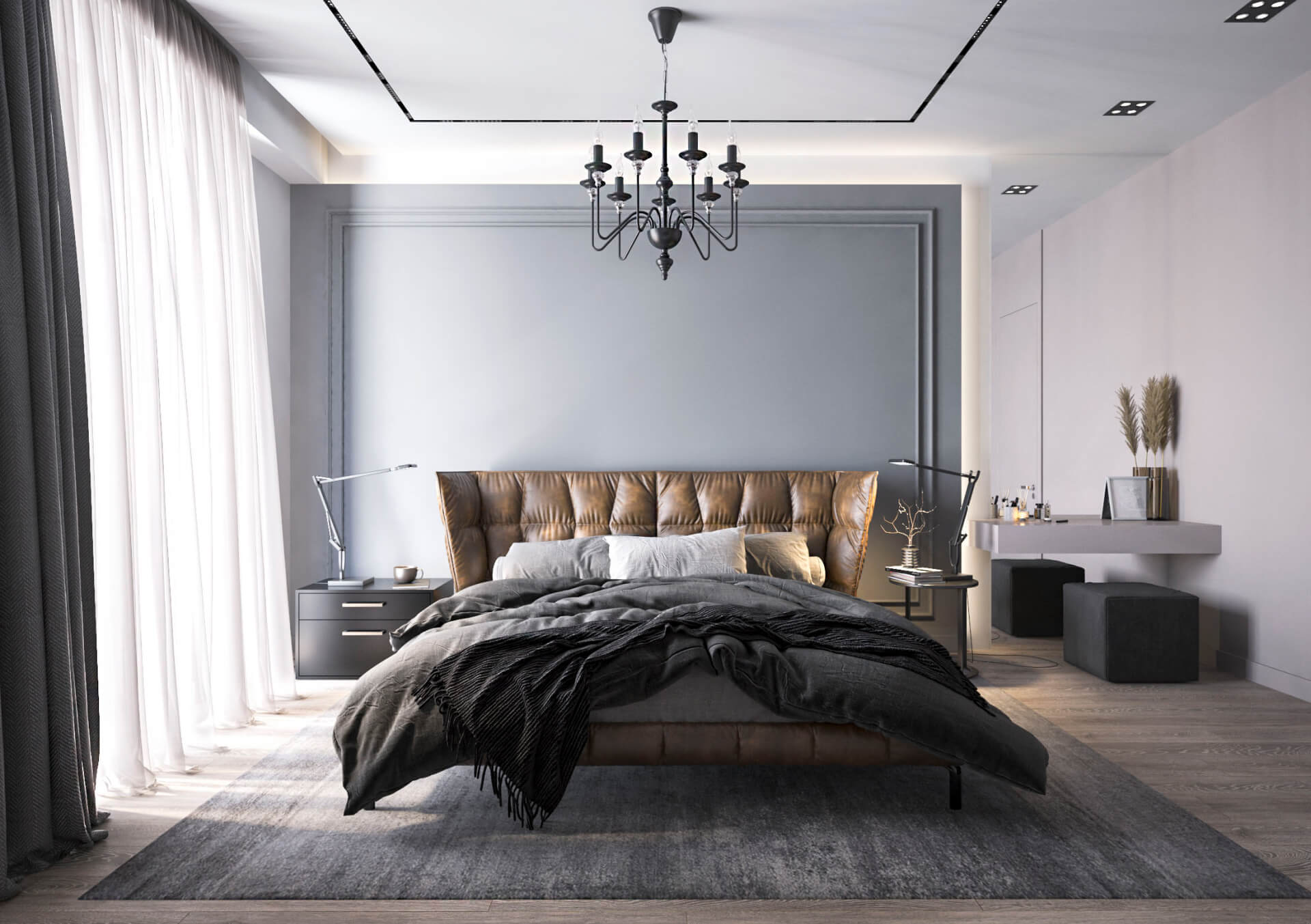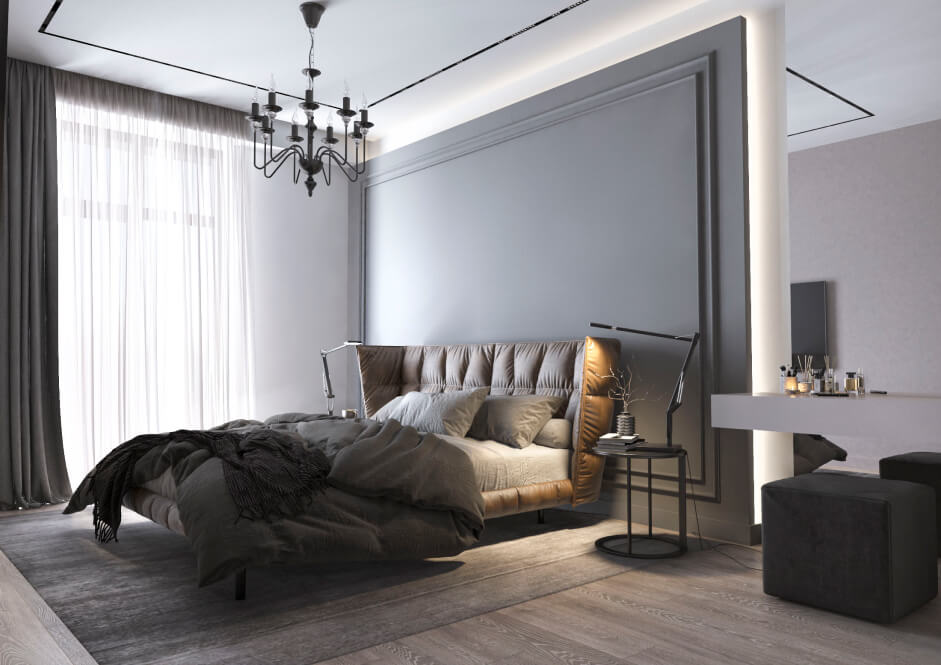 We aimed to create a space for You to come to after a long, tiring day, and enjoy the silence. After all, isn't that the function of a bedroom?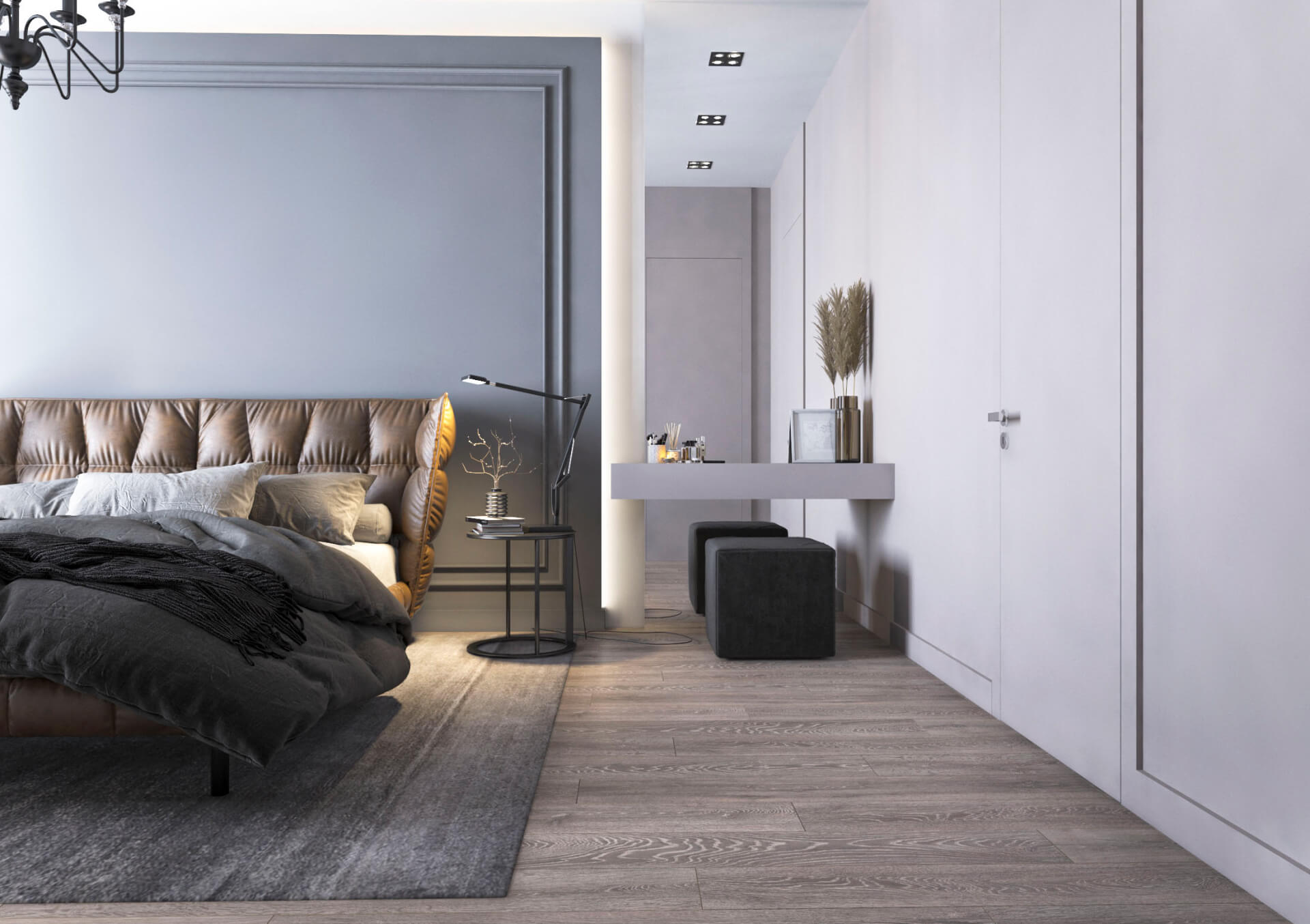 The bathroom offers simplicity & convenience. We loved the combination of navy blue and the grey: they are so very relevant.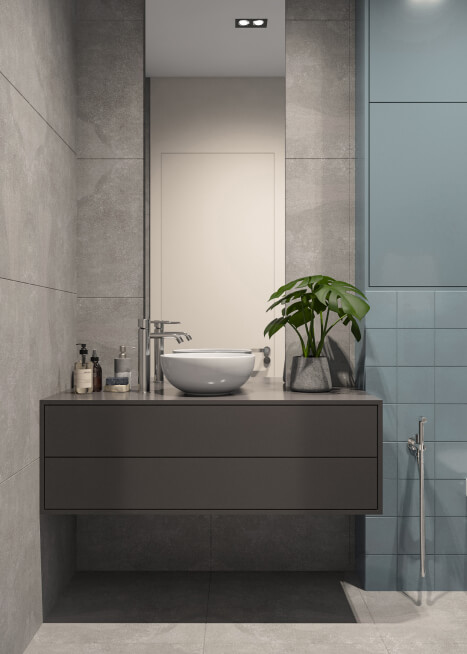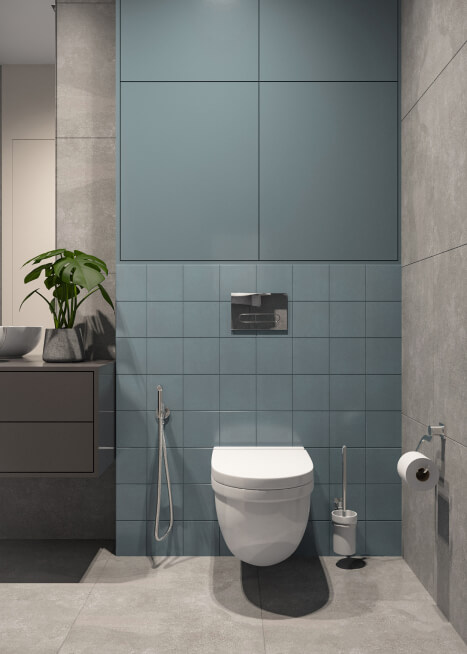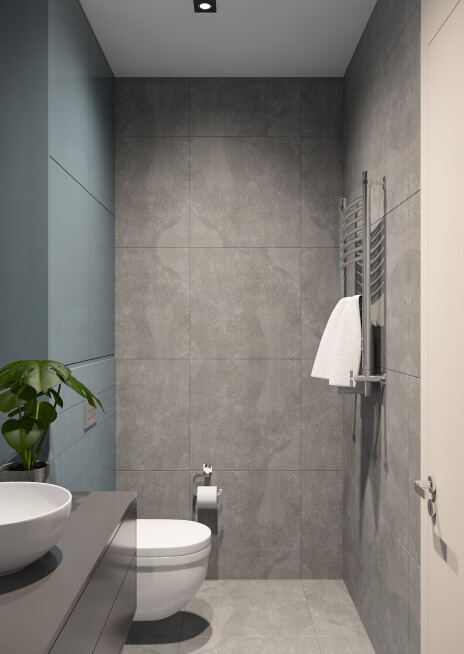 The clients fancied having enough space for all of their clothes.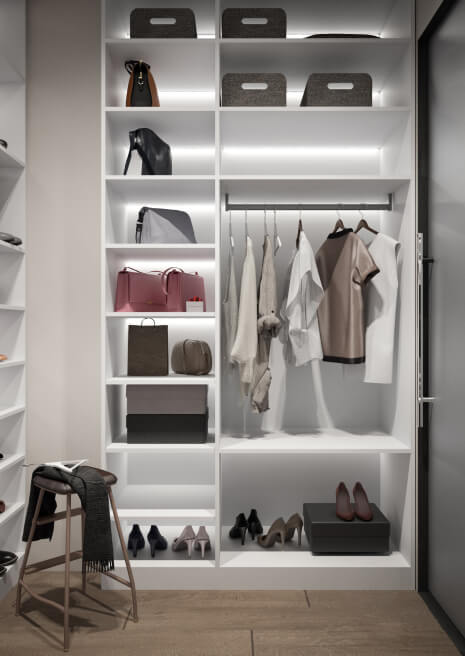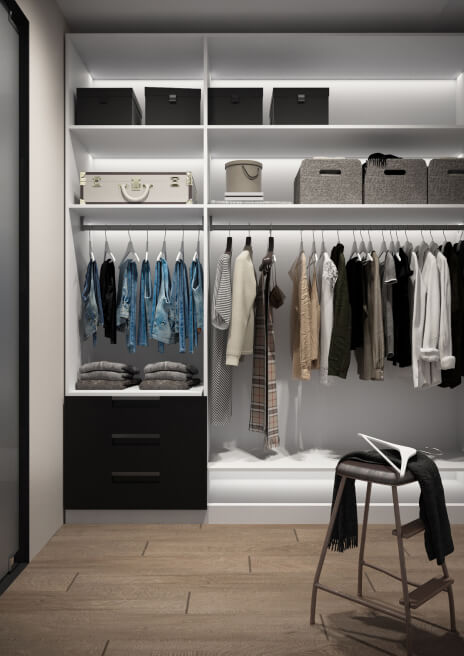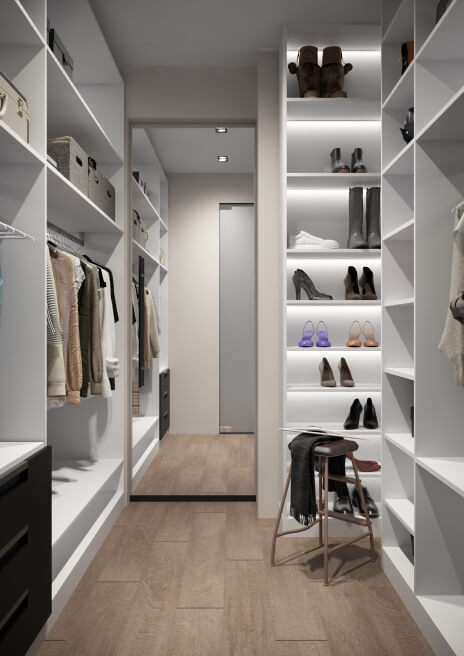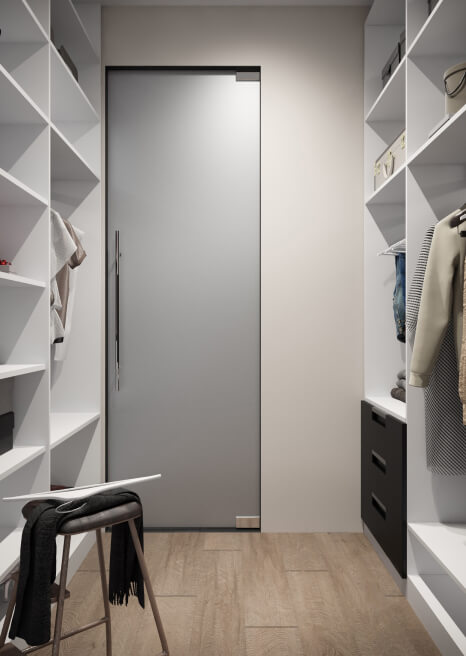 In this bathroom, things are far more strict: no bright spots and risky solutions. Only the dark colors & cold materials.