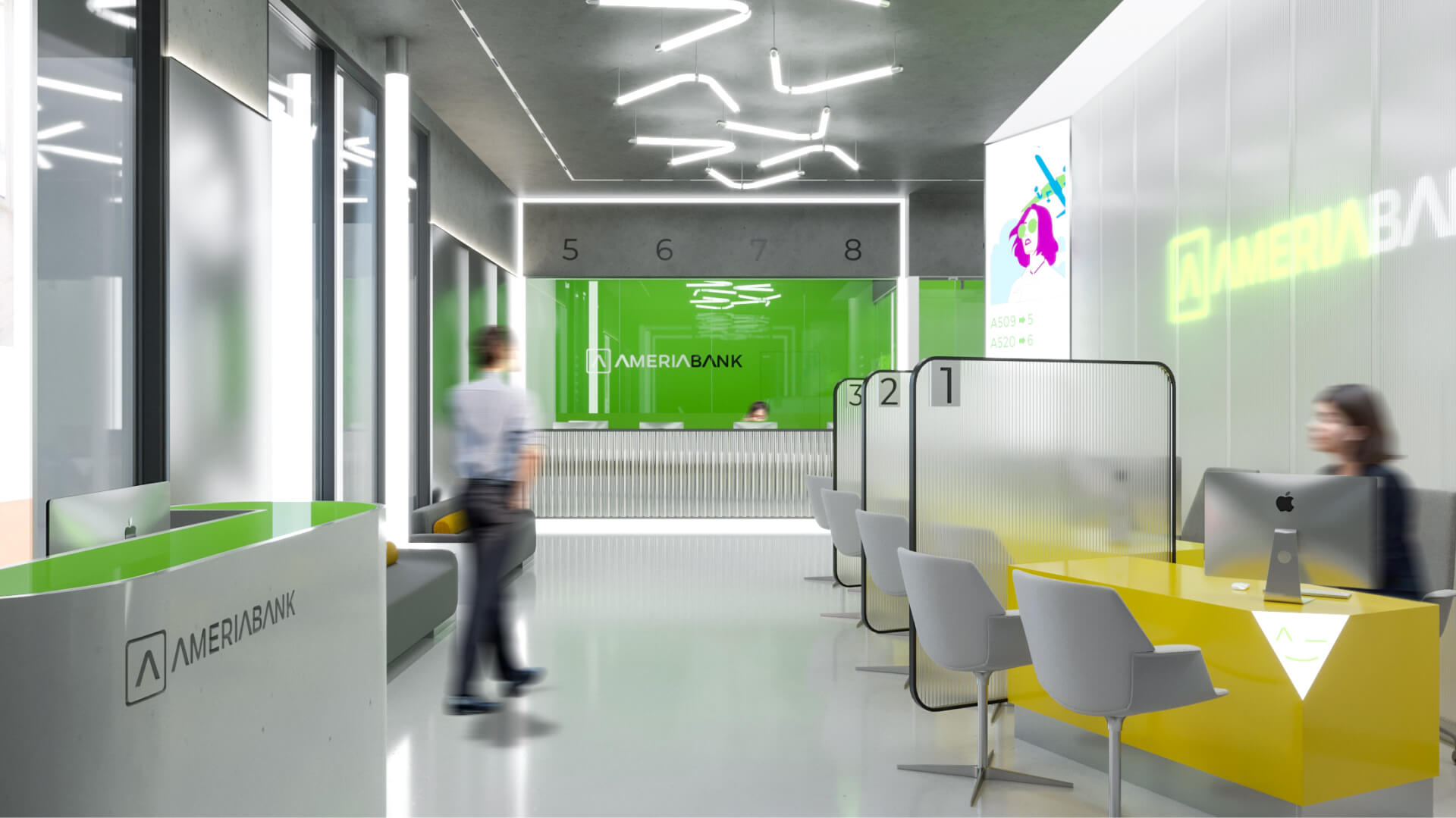 AMERIA BANK
Location: Yerevan, Armenia
Year: 2020
Stage: Concept
Category: Bank
Client: Ameria Group (CY) Limited
The concept we created for AmeriaBank is the representation of the latest tendencies and technologies.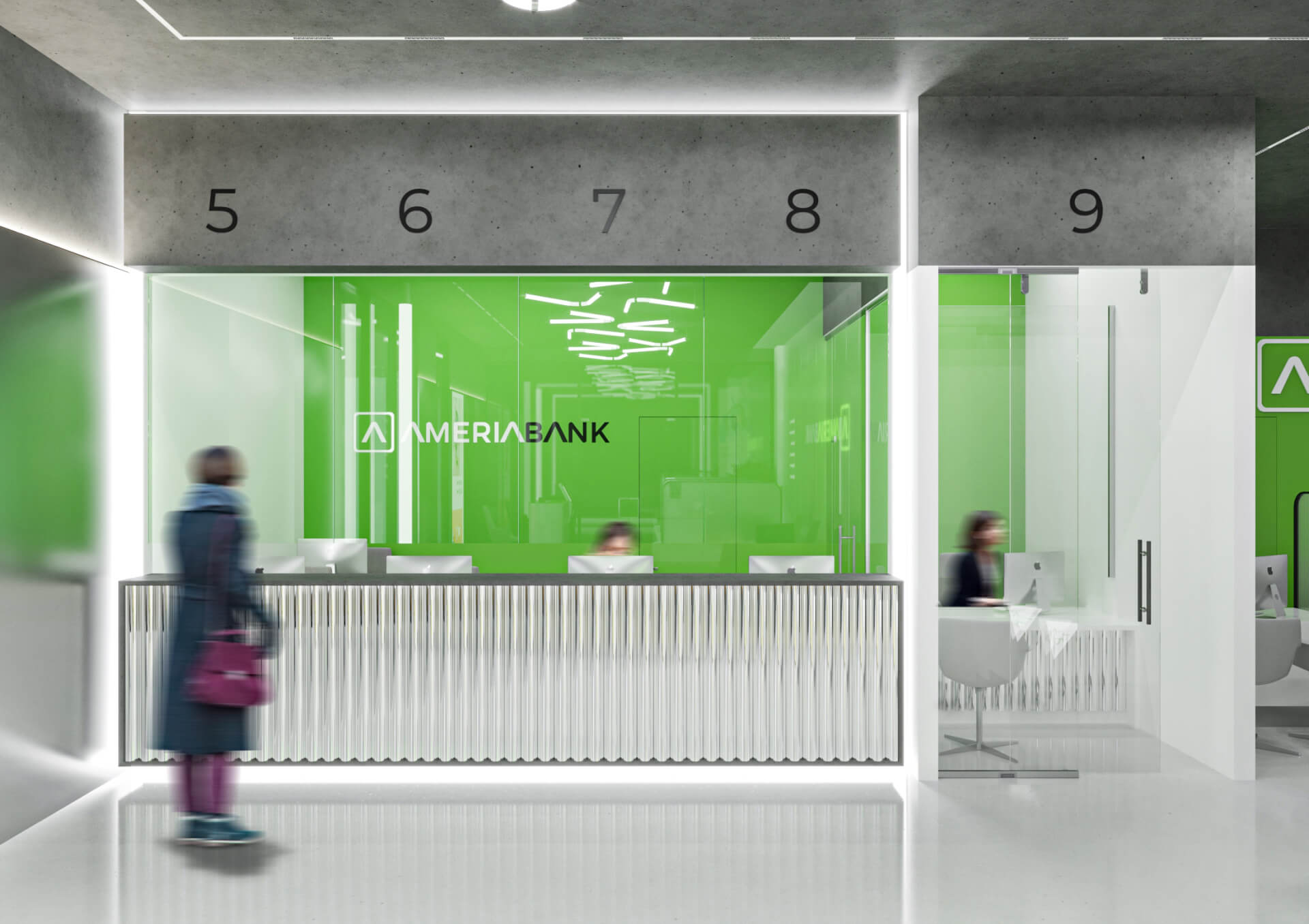 This design relies on three main pillars: brand identity, innovative approach, and comfort.
The brand identity is expressed by the usage of colors, materials, and details. We based the color choices on the brand book, taking the shapes and angles from it as well. Look up at the led lights: they have the shape of the bank's logo!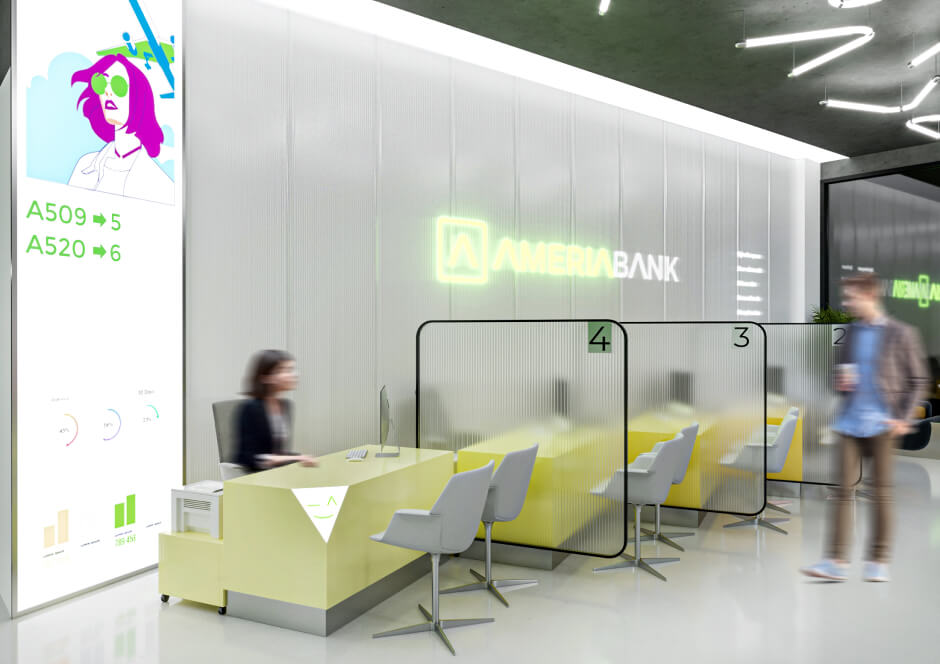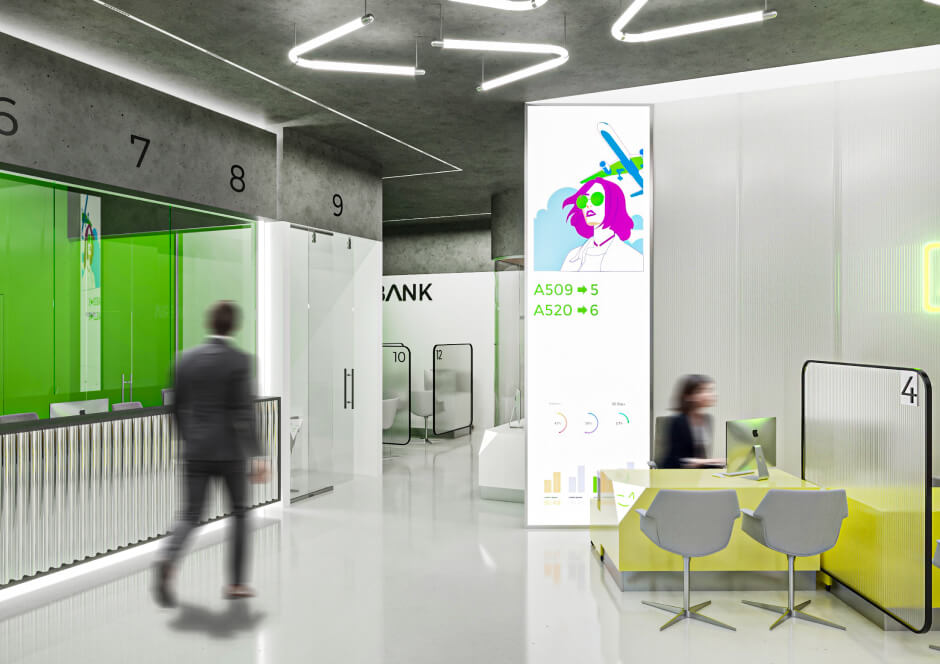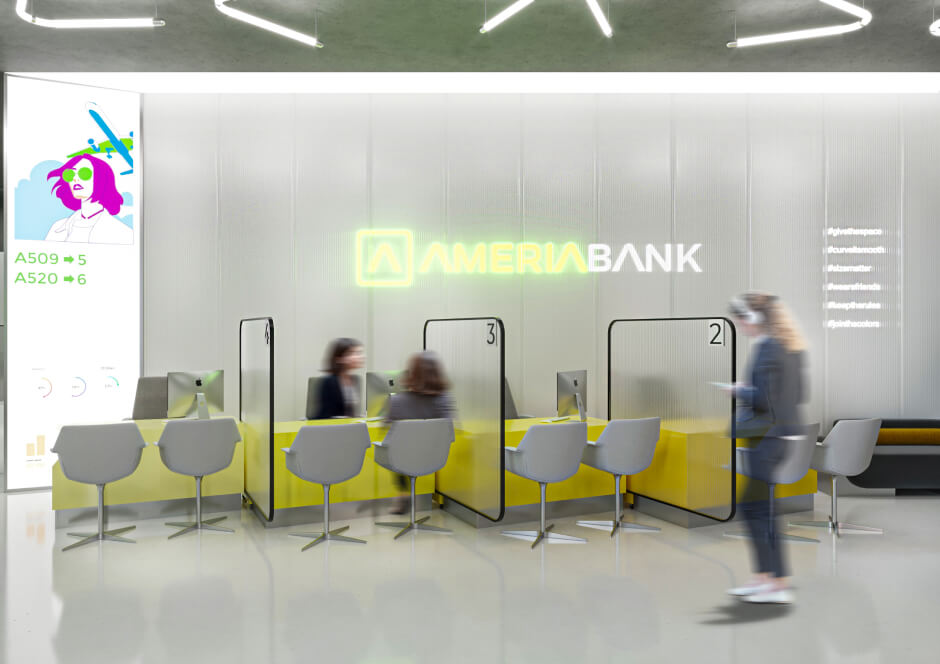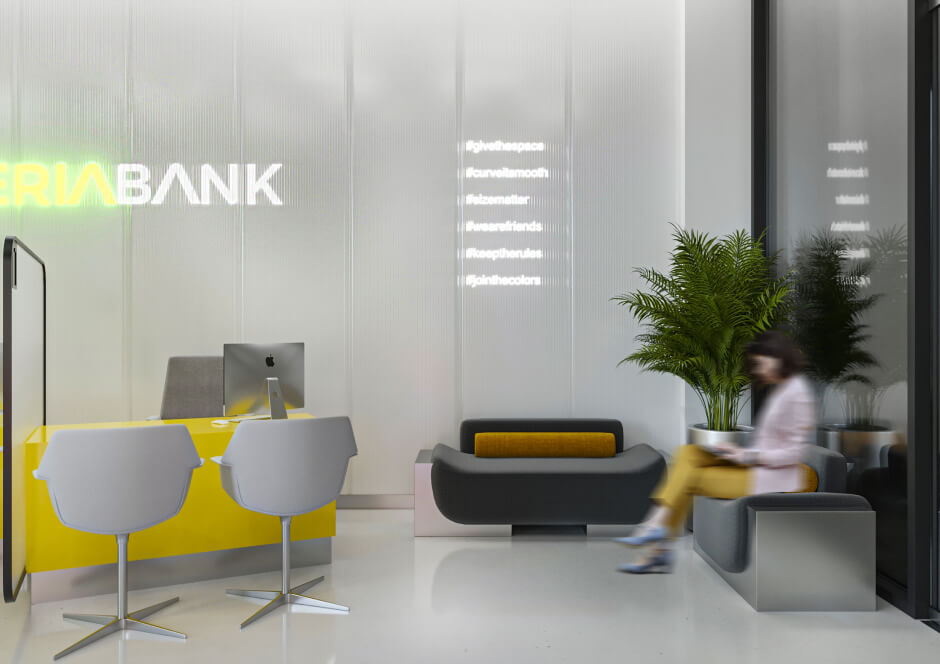 When it came to innovation, we made sure to use the latest trends in the market: stainless steel, led screens, live banners, and concrete parts. Details say it all.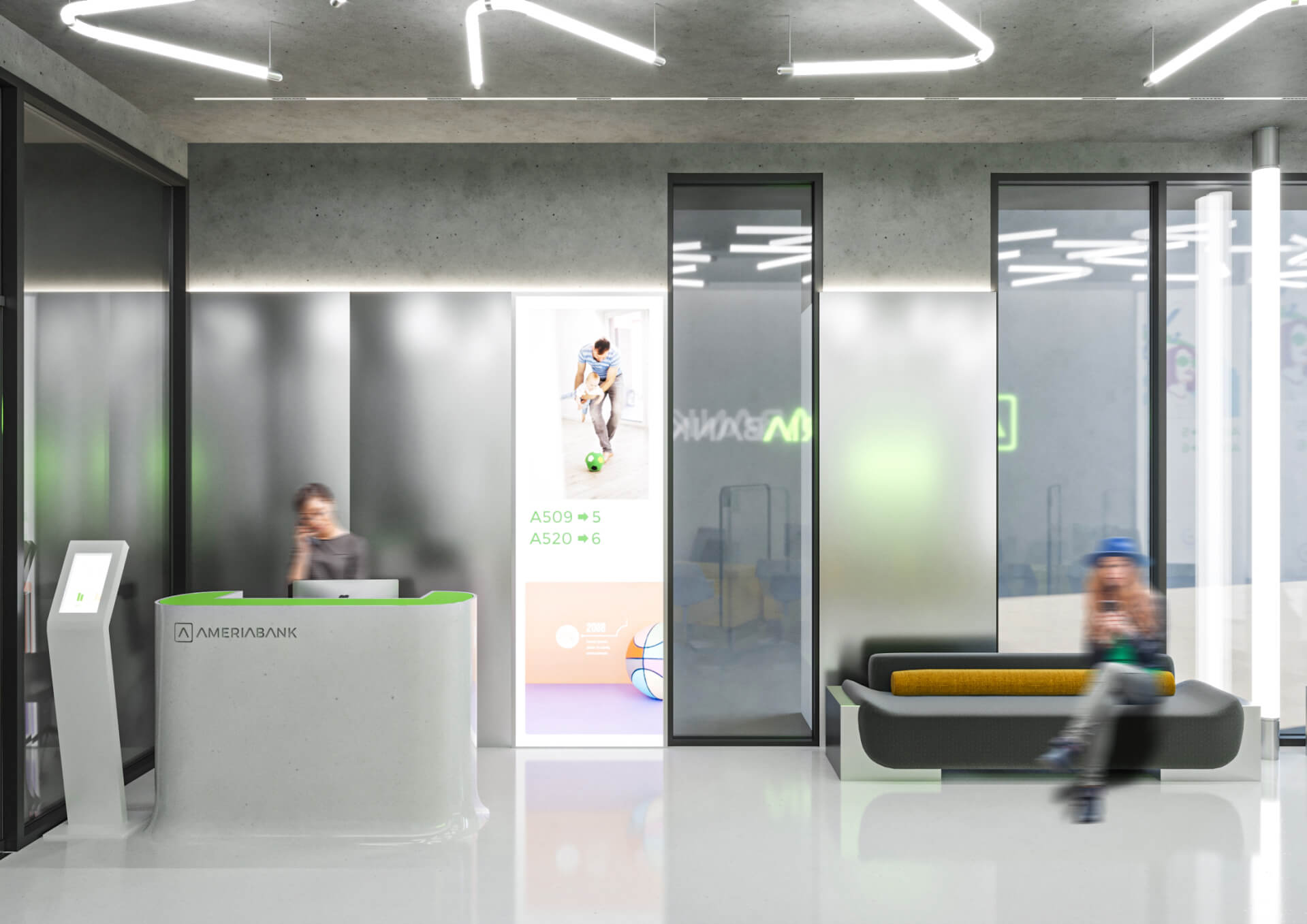 Our team pays significant attention to provide each client with comfort and trust. Every project we implement has to be satisfying for our clients. This interior, too, is ultimate for both employees and customers. Starting from the layout and ending up with lighting solutions, we built an environment, which induces zero pressure on individuals.